It was the 80s. Girls were wearing "Blossom" hats and sideways ponytails and baby boomers were having babies of their own. Things were changing and the masculine furniture that was popular in the 70s had given way to a softer, prettier, more pastel trends. Today, we embark on the second part of our journey of home decor through the decades. Welcome the 80s.
Home Decor Through The Decades: The 80s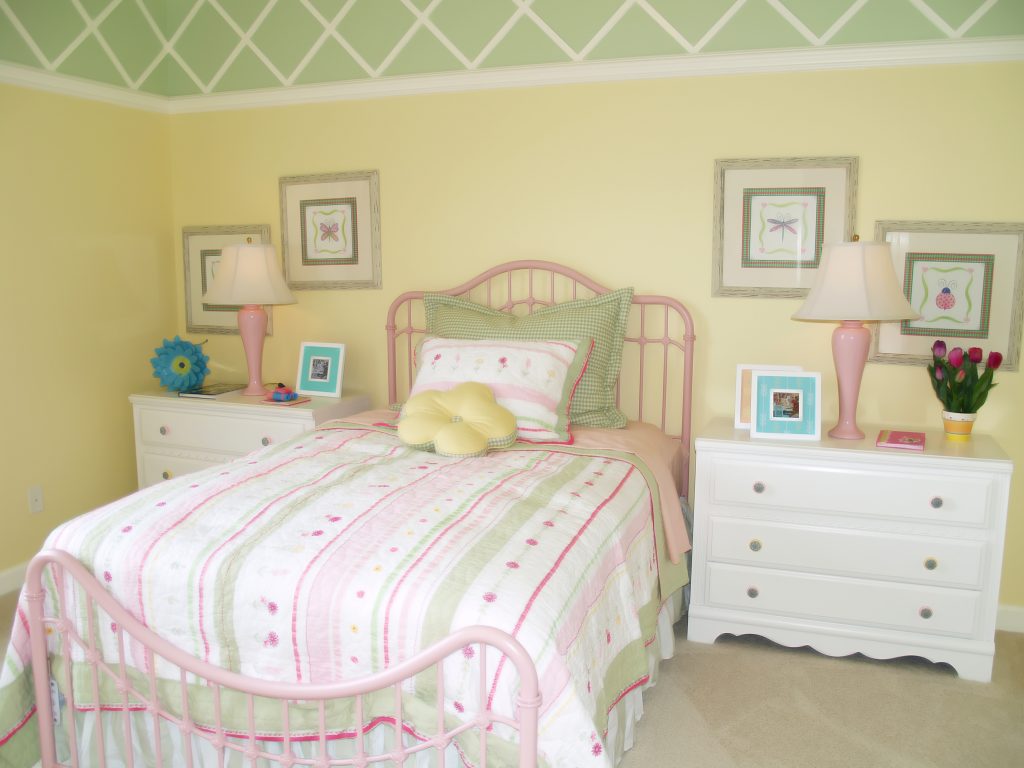 Major Influences of 80s Design
Total Access to Technology
Perhaps one of the most influential parts of the 80s was the advancement in technology. Consumers had access to conveniences such as cassette players, camcorders, and even household computers. The boom in technology brought with it a boom in the economy as well. The result were homes that was filled with these new little "toys." Although subtle, the influence of technology can be seen in everything from the digital graphics of 80s artwork to the more functional design of entertainment centers and desks.
Memphis-Milano
Established in 1981, Memphis Milano was an Italian design group responsible for bringing bold geometric furnishings into homes across the world. This colorful, abstract furniture was a major part of the postmodern movement that had taken hold of home decor. Fabric, glass, ceramic and metal were all popular materials used to make the dressers, entertainment centers, sofas, and tables produced by this design group. Although the height of furniture designed by Memphis-Milano waned by around 1987, vintage pieces are making a comeback and can be picked up at auctions on occasion.
Laura Ashley
Laura Ashley was the queen of floral prints and one of the major designers of the 1980s. These patterns were seen on everything from skirts and dresses to comforters and draperies. Often accompanied by ruffles and lace and frills, floral fabrics were a mainstay in the designs of the decade.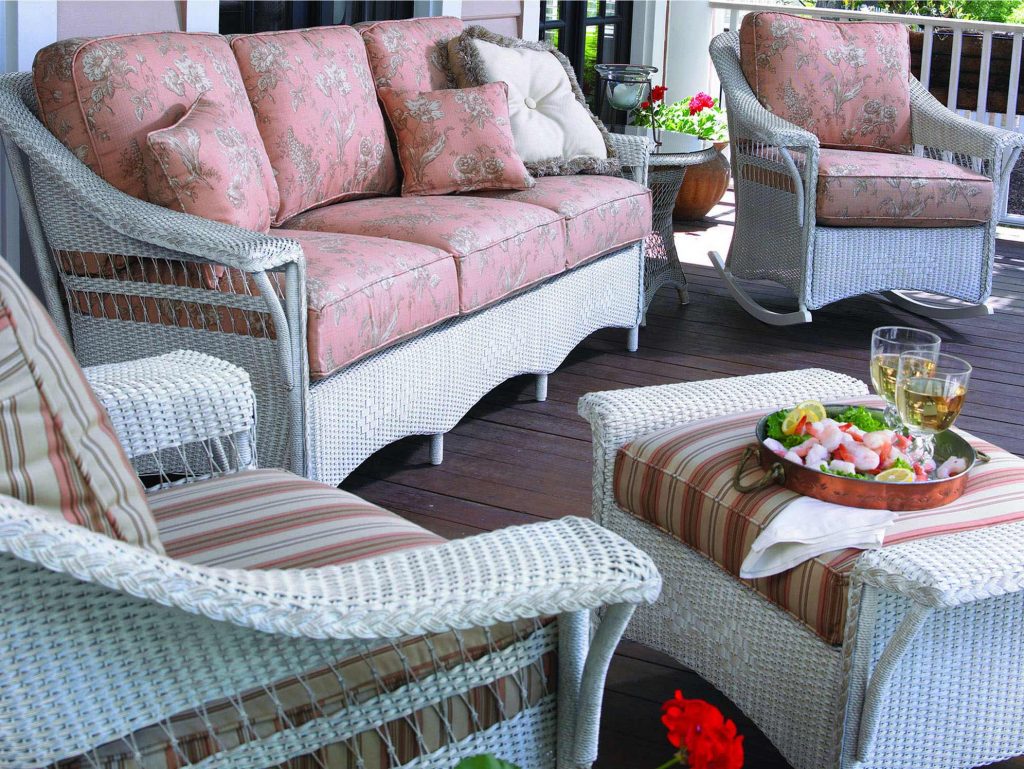 The Colors of The 80s
When it comes to 1980s design, there were two vastly different trends in color. On one hand, you had the soft, feminine, muted pastels seen in the 80s picture above. This look frequently included blue and white color schemes or mauve furnishings. Stripes and florals were used in tandem to create an ultimately feminine and inviting look.
The second trend couldn't have been more different. In this case, vibrant primary hues and geometric style lines came together to create a bold style statement. Think of Pee Wee's Playhouse and the colorful color scheme used to create that whimsical design.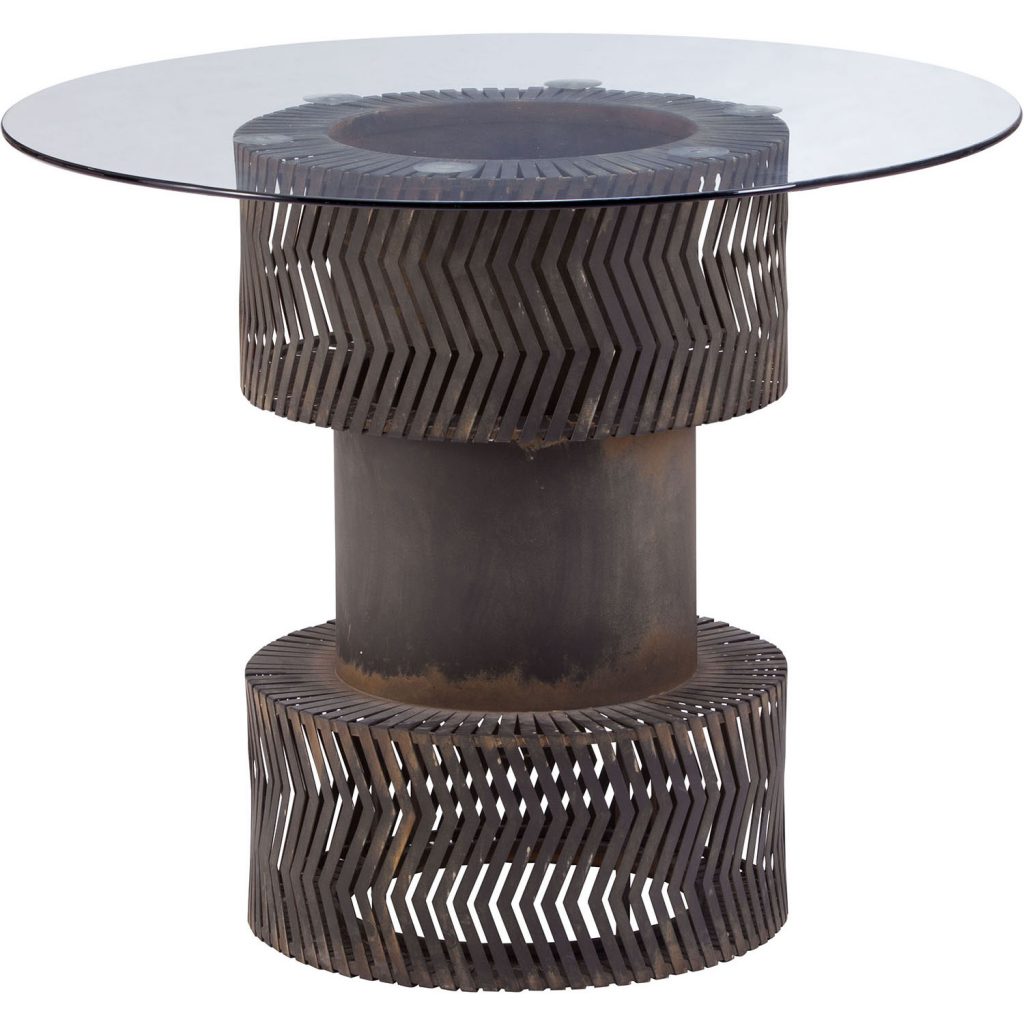 The Furniture of the 80s
The 1980s saw a much softer time for furniture design. Rolled arms adorned sofas and chairs. Metal headboards and footboards boasted florals and swirls. And off this was shown in wall-to-wall mirrors. While homes built in this era can seem very dated, especially when they boast pink laminate countertops and mirrored closet doors, the furniture trends of the 80s are making a major come-back of late.
Glass-top tables are one of the biggest trends in 80s home decor. They are ideal for small spaces because the glass makes them appear to take up a very small footprint. The Zuo table showcased above is a new take on this classic 80s design. Instead of a dated rattan base, this table boasts a contemporary metal base with a chevron design that hints to rattan details of the past.
No home of the 80s was without at least one piece of wicker furniture. Whether it was a wicker rocker in the nursery or a wicker hamper in the bathroom, these woven wonders were added texture and style to homes of the time period. Today, wicker may not be seen indoors very often, but it is still a lovely choice for decorating decks, patios, and sunrooms.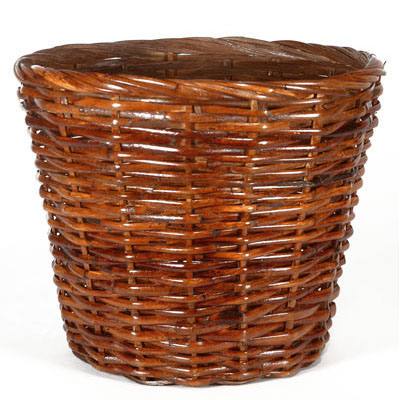 80s Home Decor
A home of the 80s loved to showcase accessories. It didn't matter which room you were in, chances were there were one or two or 10 baskets proudly displayed. Everything from blankets and magazines to artificial ficus trees were housed in these woven storage vessels. Baskets were available in every size and color. Statues, vases, and picture frames filled with family memories were scattered along glass shelves and wood console tables to enhance the homey feeling of the decade.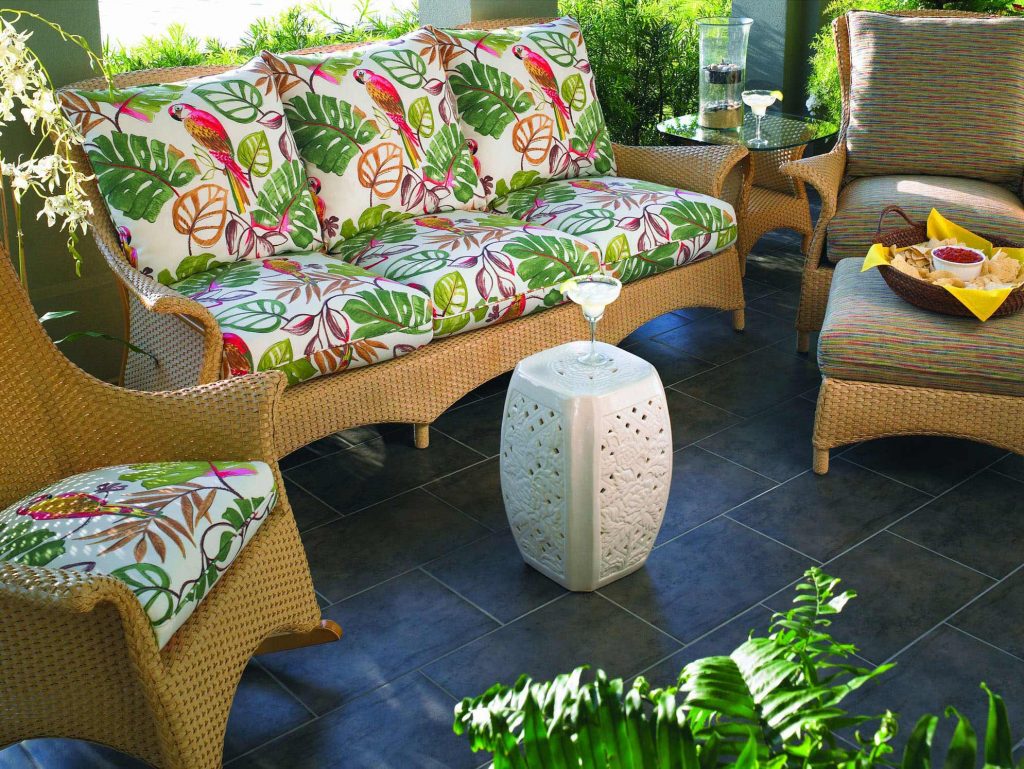 Find Your 80s Inspiration
Hopefully, today's blog has transported you back in time and evoked memories of your former homes. If you loved the 80s as much as we did, why not bring a bit of the decade back into your current home decor? There are many furnishings and accessories available today that are reminiscent of this decade. Show off your favorite 80s style on our Facebook page. We would love to see your favorite trends.
Home Decor Through The Decades: The 70s
Home Decor Through The Decades: The 80s
Home Decor Through The Decades: The 90s
Home Decor Through The Decades: The 2000s