Every now and then we get the opportunity to introduce a brand new company and all the wonderful products they offer. Today, we are going to give you a sneak peek into the beautiful custom plants of Dalmarko Designs. This company specializes in creating custom artificial and preserved plants for your residential or commercial property. Some of their plants are artificial while others are beautifully preserved. Once you choose which one is perfect for your decor, it will be custom made with impeccable craftsmanship. Let's take a closer look at a few of our favorite pieces by Dalmarko Designs.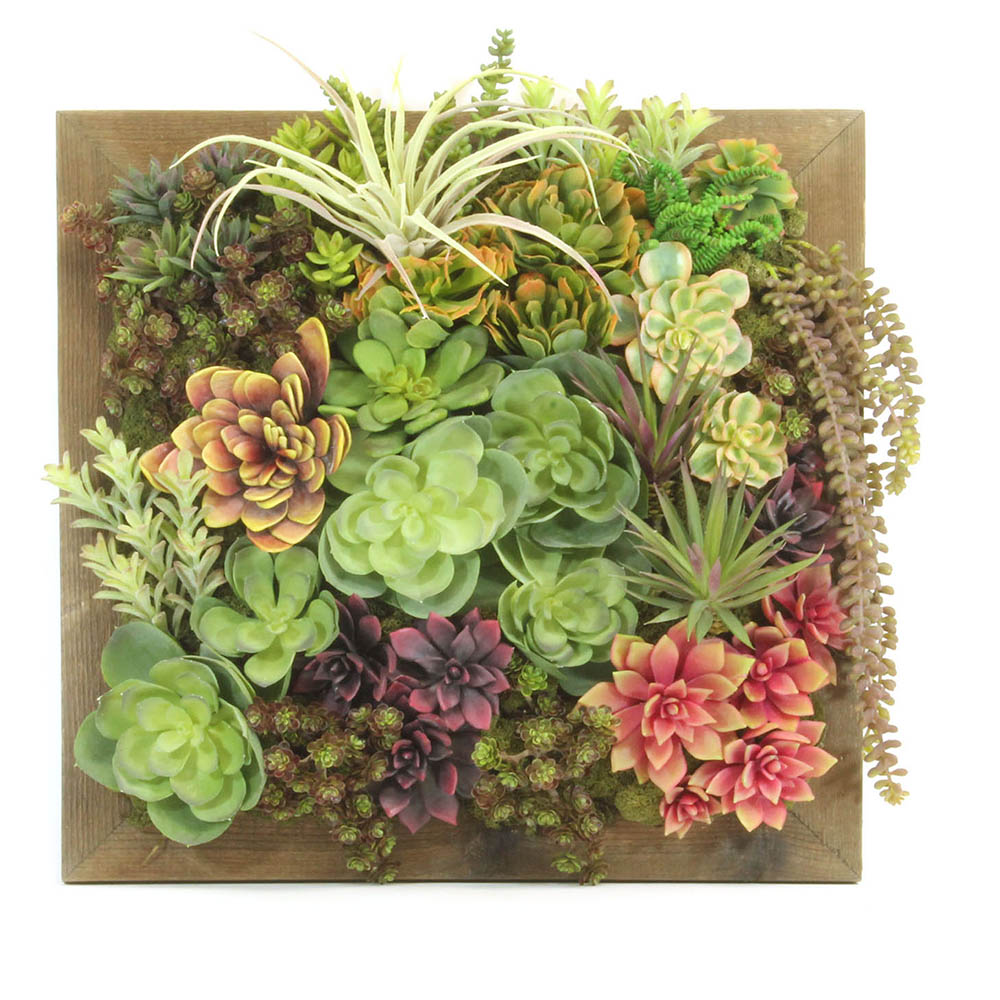 About Dalmarko Designs
Dalmarko Designs is an incredible artificial plant manufacturer that has been creating beautiful custom plants since 1969. In that time their top-quality product have been part of the decor of homes, restaurants, and hotels around the nation. They have even been featured in some of the leading interior design magazines.
The Beautiful Creations of Dalmarko Designs
Grasses

Grasses offer a great way to introduce greenery and texture in a space. They aren't only fresh and modern, but they are also a chic way to decorate everything from a formal dining room to a beautiful boutique. These grasses come housed in chic planters designed to blend in with many different types of decor.
Succulents

In recent years we have seen succulents grow in popularity. Not only do they come in a wide range of beautiful colors, but they also offer structural and textural interest. They have been used in terrariums, planters, an even along branches for a bit of an architectural look. The best thing about decorating with succulents is they truly have an all-season appearance that enhances your decor.
Potted Trees

Houseplants are a traditional way to bring a bit of the outdoors into your home. From a traditional dracaena plant to a modern ocotillo, there is a beautiful house plant for every type of decor. Each of these plants arrived potted and ready to use. See one in person to truly appreciate the quality craftsmanship in each of these custom plants.
Decorative Branches

Add textural interest to your decor when you display one of the spectacular branches offered by Dalmarko Designs. These tall, architectural pieces are a stark, striking accessory. Place them inside a basket, arrange them on an architectural ledge, or place them in a borking corner to add a little pop. These branches are also extremely popular when it comes to decorating weddings and special events.
Floral Arrangements

Add a bit of feminine flair to your decor with the addition of a lovely floral arrangement. These gorgeous arrangements come in a full range of sizes. From a spectacular centerpiece to a small arrangement for a little side table, there is a piece for every use. This lovely potted orchid is just one example of the spectacular arrangements you can order from Dalmarko Designs.
Discover Your Favorite Plant
Now that you have seen a little bit of what Dalmarko Designs has to offer, why not browse our entire selection to find your favorite? If you are already enjoying one of these beautiful artificial or preserved plants, snap a picture. We would love to see how it brightens up your home or office.