Topiaries are coming back in a major way and the ball shape is one of the most popular shapes. The clean geometric style goes with nearly any stile of architecture. From tiny little topiaries perfect for fireplace mantels to tall topiaries to flank a doorway, there is beautiful artificial topiary for every need. If you have always loved the look of a topiary but you have never know exactly what to get, this is the blog for you. This guide to ball topiaries will break down the different styles and sizes, making it easy to decide which one is the perfect fit for your decor.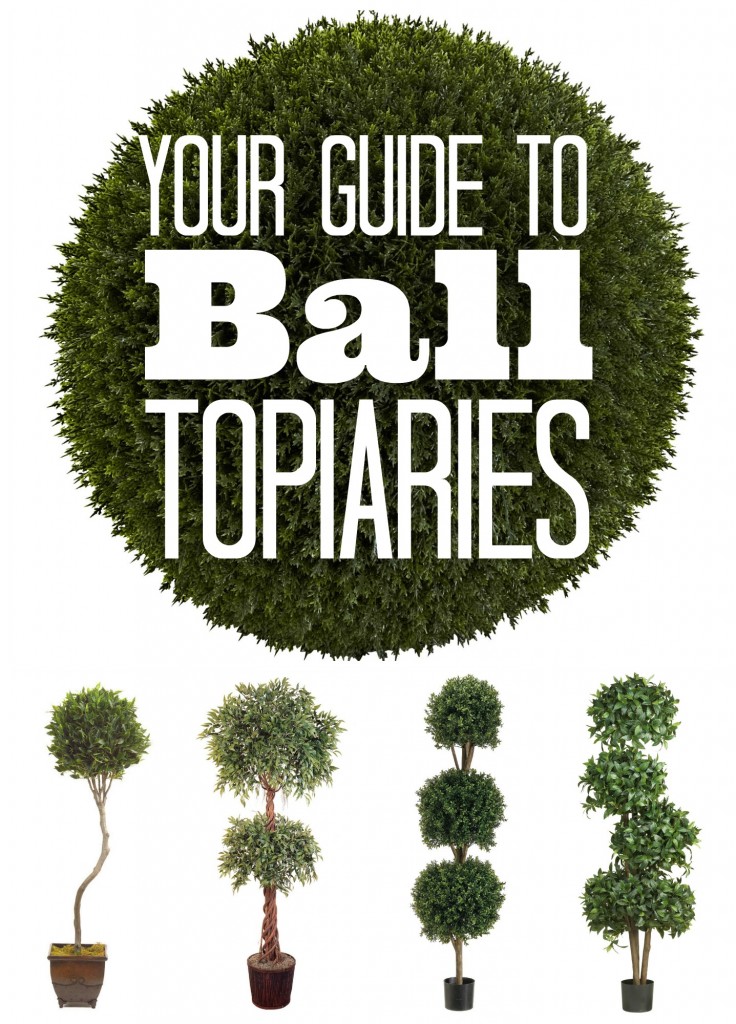 Styles of Ball Topiaries
Ball Only
The artificial ball is one of the most modern ways to add a topiary to your home. This topiary does not feature a trunk or a base, just a single ball covered with artificial greenery. These versatile beauties can be placed inside the urn of your choice, hung from a decorative ribbon, or placed as-is on an architectural ledge. the dense foliage and full sphere shape makes it an eye-catching addition to your home decor.
Single Ball
When clean and simple is what you are looking for, the single ball topiary is an excellent choice. This shape is available in both tight and looser styles, depending upon which look appeals to you. This topiary shape is available in a wide range of heights, from a trunkless ball in an urn to a tall, statement-making topiary.
Double Ball
When you have a historic or more traditional home style, a double ball topiary is an excellent choice. Double ball topiaries can come with a single trunk or a double trunk, depending upon which style you choose. From tight, dense balls to whisky, casual balls, there is a style that fits in with your overall design aesthetic.
Triple Ball
We love decorating in threes! Triple ball topiaries feature three beautiful balls of artificial greenery coming up from a single or multi-trunked base. These topiaries clearly show why things look better in odd numbers.
Quadruple Ball
Go bit with your topiary purchase. Quadruple ball topiaries feature four separate spherical shapes, stacked on top of one another. These tall topiaries are great for foyers and porches. Stacking four balls requires a bit of height and these topiaries measure between 5 and 6 feet tall, depending upon which topiary you select.