The fall is the perfect time of year to fire up the grill and start barbecuing outdoors again. Take your burgers, hot dogs, steaks, and chicken from the grill right to the dining table when you furnish your deck with any of these outdoor dining sets. When you are choosing the ideal outdoor furniture for your space, plastic resin is a fantastic choice.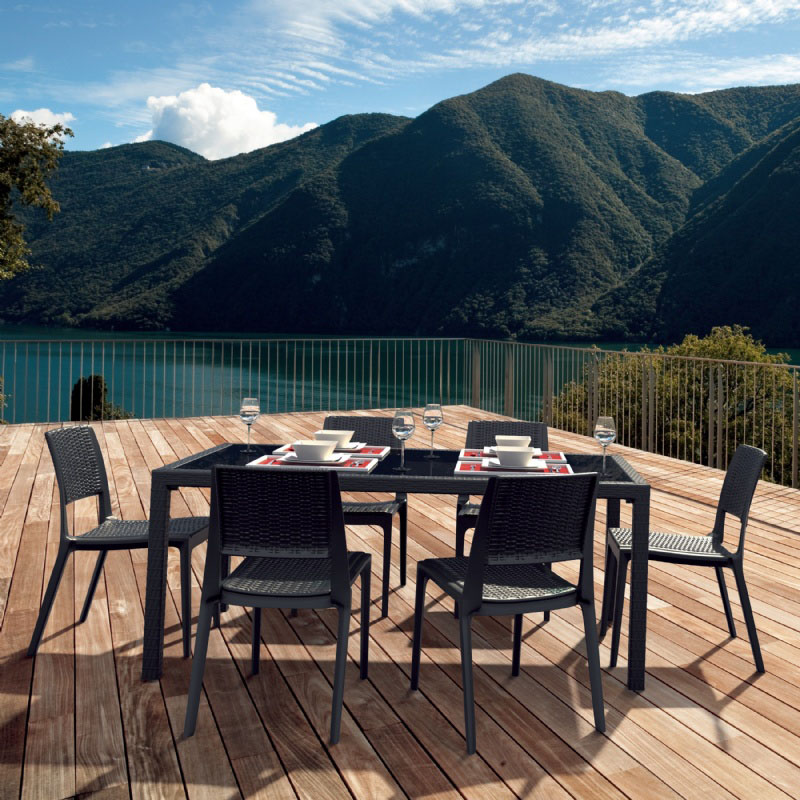 So Many Styles to Choose From
Express your personal style by choosing the outdoor furniture that speaks to your design aesthetic. From a coastal nautical design to a rustic farmhouse style, there is a dining table and chair set perfect or every home or business. Many of these styles come in multiple color and finish options, so play around with combinations until you find the perfect one.
The Benefits of Plastic Resin Outdoor Furniture
This material is man made, impervious to the elements, and completely bug resistant. No longer will you worry about splitting wood, fading wicker, or mildewed chairs. This material comes in a wide range of color options and tons of different styles.
Strong Enough for Commercial Use
Each of the plastic resin outdoor dining sets in this collection are strong enough for even the heaviest commercial use, making them perfect for restaurants, hotels, employee cafeterias and more. They may be built for commercial use but these sets are beautiful enough for residential use as well.