Wreaths are one of the most traditional Christmas decorations you can have but that doesn't mean that they have to be boring. Today we will showcase 5 unique Christmas wreaths, explain why we love them, and give you a little tip on how you can use them in your own home. There may be a couple of ways that you have never thought of before.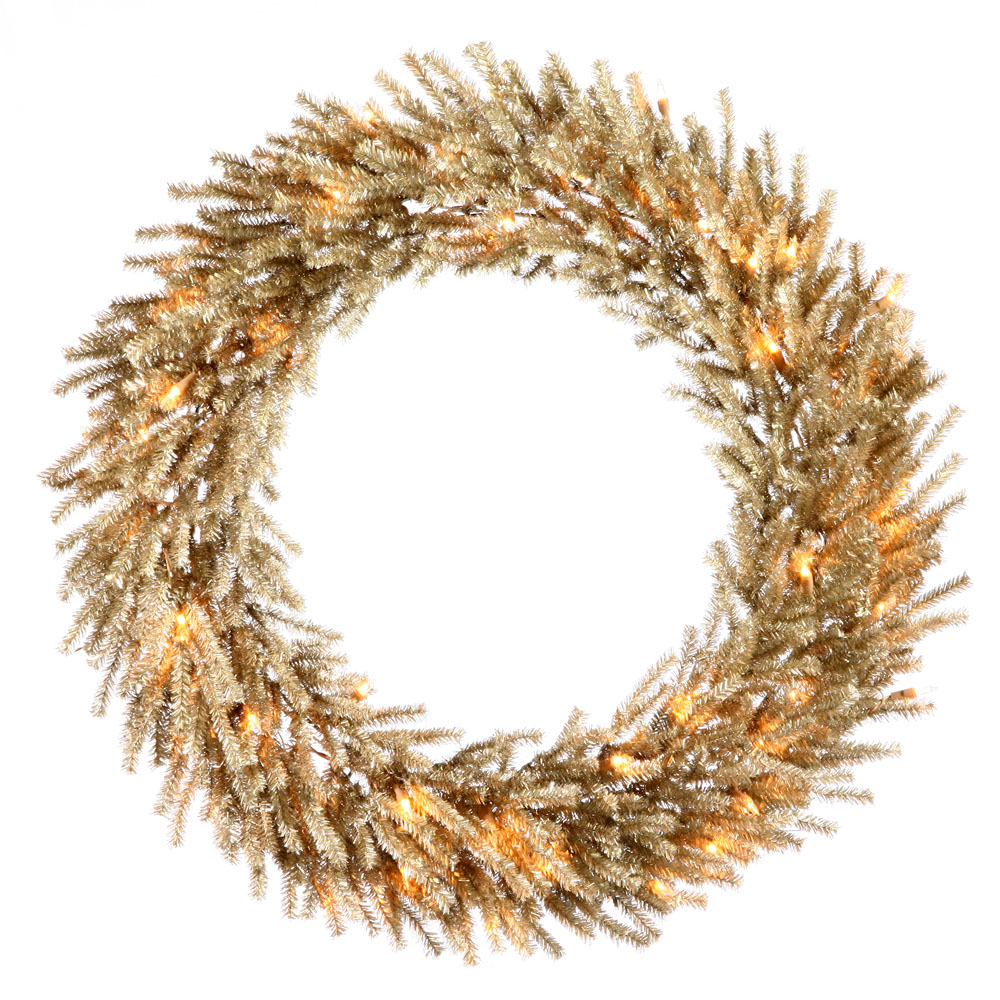 Tinsel Wreaths
There is no better way to add a pop of color to your holiday decorations than with a beautiful tinsel wreath. These wreaths use a classic Christmas decoration in a whole new way. Our incredible selection includes trendy colors for the 2014 season, including mocha, champagne, and chocolate. Of course, they are also available in the classic Christmas colors such as red and green.
How to use it: 
Infuse a trendy, metallic color scheme into your home by purchasing coordinating metal pieces to arrange with this wreath. Brass candlesticks, a gold serving tray, and textural taper candles in metallic tones would all look stunning next to this wreath.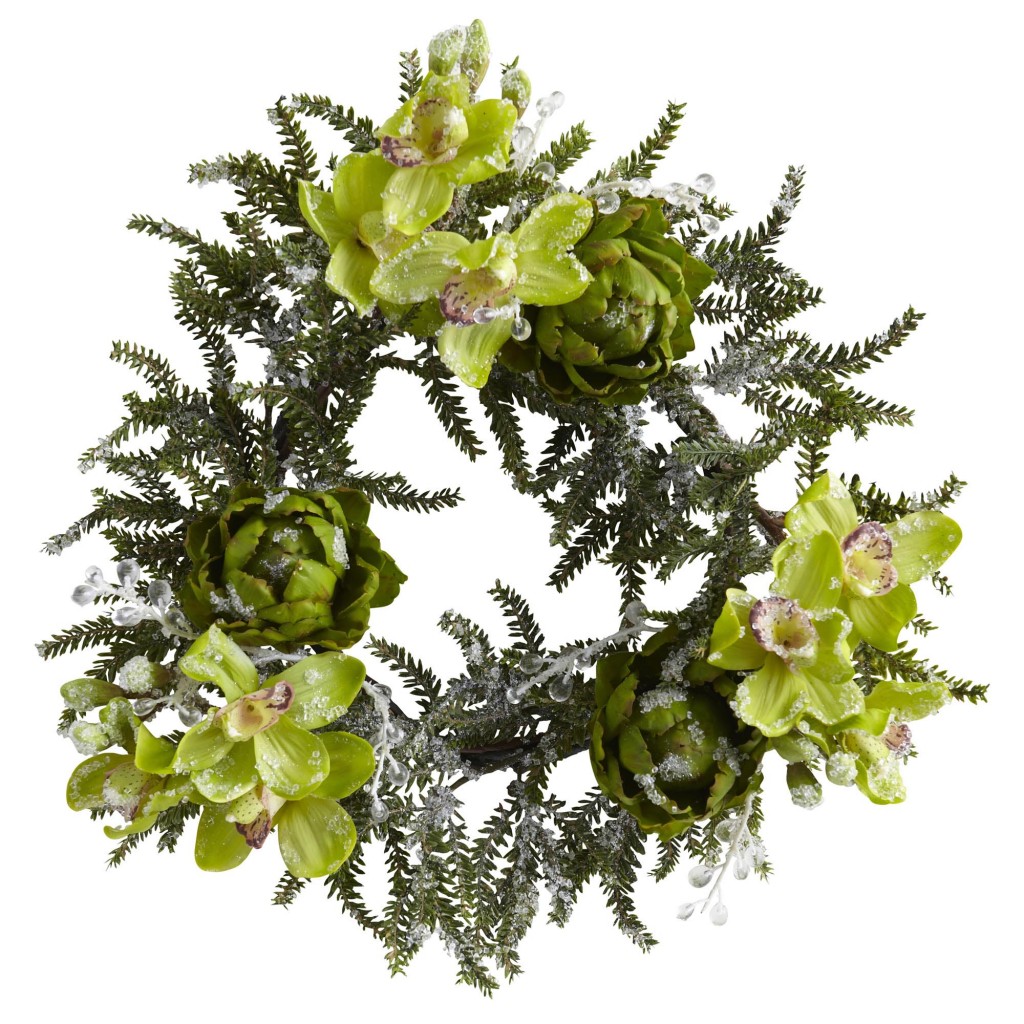 Tropical Christmas Wreaths
While flocked wreaths remind you of cold winter weather, tropical Christmas wreaths remind us of those more subtropical climates. This orchid and artichoke Christmas wreath is the best of both worlds because it has an overall tropical but it still has icy details that are indicative of the winter.
How to use it: 
This wreath would make a lovely centerpiece for a large dining table. Place it in the center of your table and arrange pillar candles of various heights in the center. A set of crystal candlesticks with green tapers on either side would complete the look perfectly.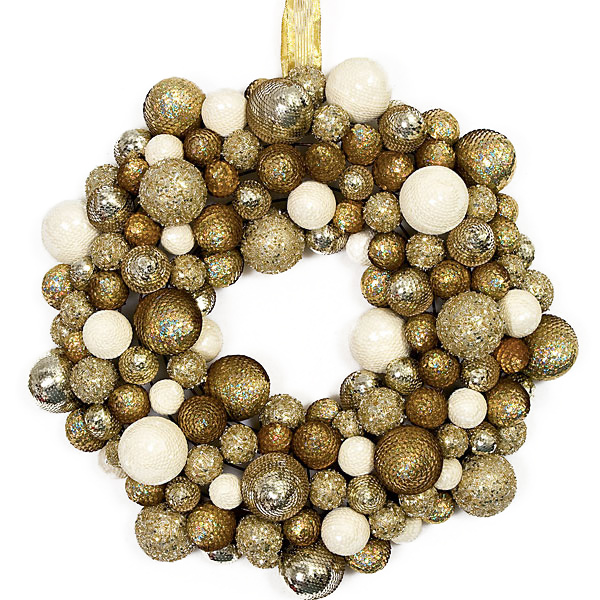 Ornament or Ball Christmas Wreaths
You can't go into a home decorating store without seeing a ton of ornament wreaths.  These trendy wreaths are all the rage right now but this sequin ball wreath takes it to an all new level by combining the ornament wreath look with the glamorous metallic color scheme that is so hot this year.
How to use it: 
Decorate a guest room for the holidays by hanging this beautiful wreath over the headboard. Soft white lampshades on bronze lamp bases would look amazing on the night stands. Finish of the look by placing other metallic trinkets on the dresser and nightstands.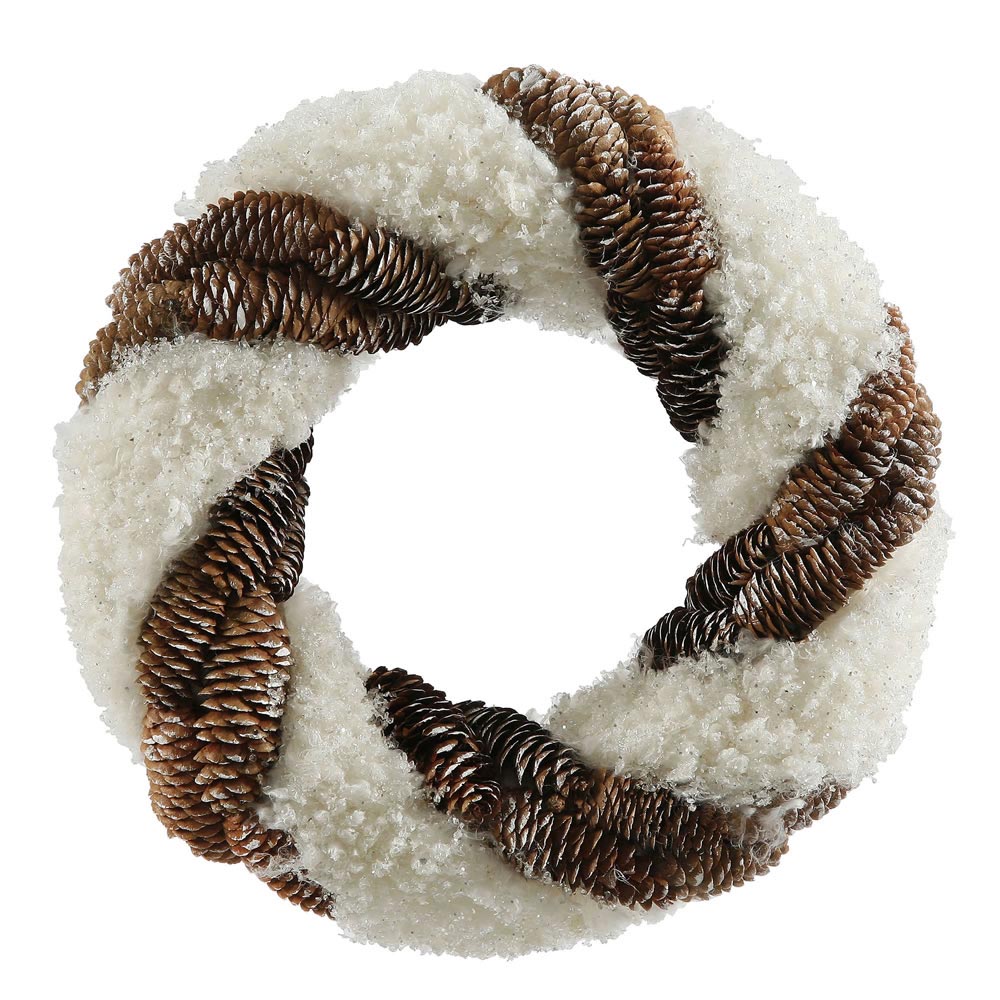 Snowy Wreaths
This is one of our newest Christmas wreaths and it also happens to be one of our favorites. The artificial snowy look is accented by alternating spirals of pinecones for a rustic chic look. It is the perfect holiday accent for a mountain lodge or northern home. The white and brown color scheme works beautifully with a monochromatic white color scheme with natural accents.
How to use it: 
Coordinate this wreath with some white garlands and a nearby bowl of pinecones. This wreath can be hung from a beautiful Christmas ribbon if you want to add a pop of color to the look.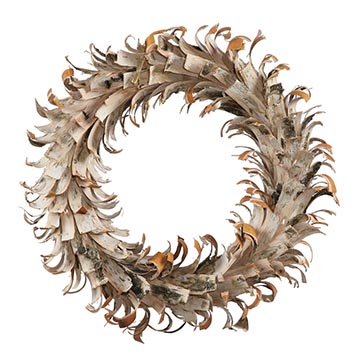 Wood Wreaths
This textural wreath is actually made out of individual curved strips of birch bark. The white top side and brown bottom sides are both exposed, adding incredible dimension to the wreath. While this wreath looks beautiful during the holidays, it really is an all-season wreath.
How to use it: 
Because this wreath can be used all year long, it is perfect for permanent design elements in your home. Hang it in the hallway in the center of a collage of picture frames to turn the whole thing into a total art installation. Surround it with white or wood toned frames that hold your favorite family memories.