One of my favorite things to do is take artificial stems and baskets that I have collected over the years and turn them into spectacular pieces of home decor. Recently, we were given a beautiful basket of organic fruits as a gift, which came packaged in a dark brown basket that was 12 inches wide and 12 inches deep. Of course, the fruit was delicious but it is the basket that is the gift that keeps on giving.  Let me show you how I made this DIY Thanksgiving Centerpiece out of items I had on-hand.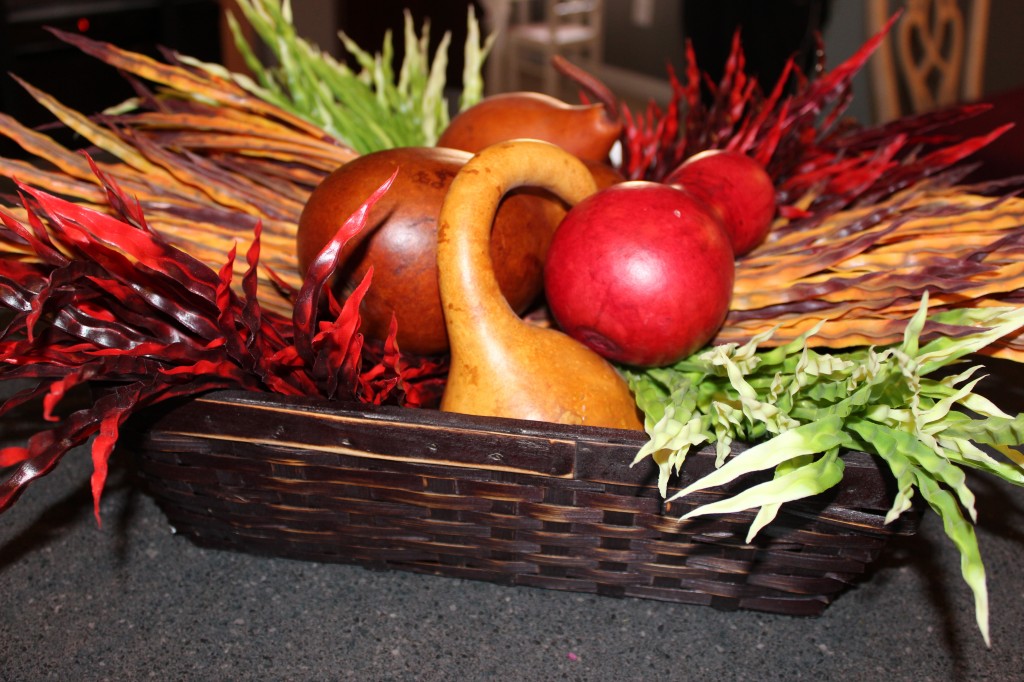 Supplies:
Basket
6 Artificial Grass Stems
Assortment of Gourds
Step 1: Gathering Supplies
I have my collection of artificial stems stored in tubs that are labeled with each of the four seasons. To see what I had to fill this basket I got out my fall box and pulled out six beautiful stems of artificial ribbon grass. This outdoor plant is usually something that I would use on my deck or patio but there is no reason that they can't be used indoors as well. In another box of fall decorations that I also had on hand were a set of beautiful gourds in shades of yellow, red, and brown.
Step 2: Arranging Grasses
With my supplies in hand I returned to my kitchen island and started arranging my basket. I started by placing the green grasses into the basket, overflowing out of opposite corners. The red grasses were placed in the remaining two corners and the yellow grasses were placed in between. This allows a little bit of space on two sides for the basket to be exposed.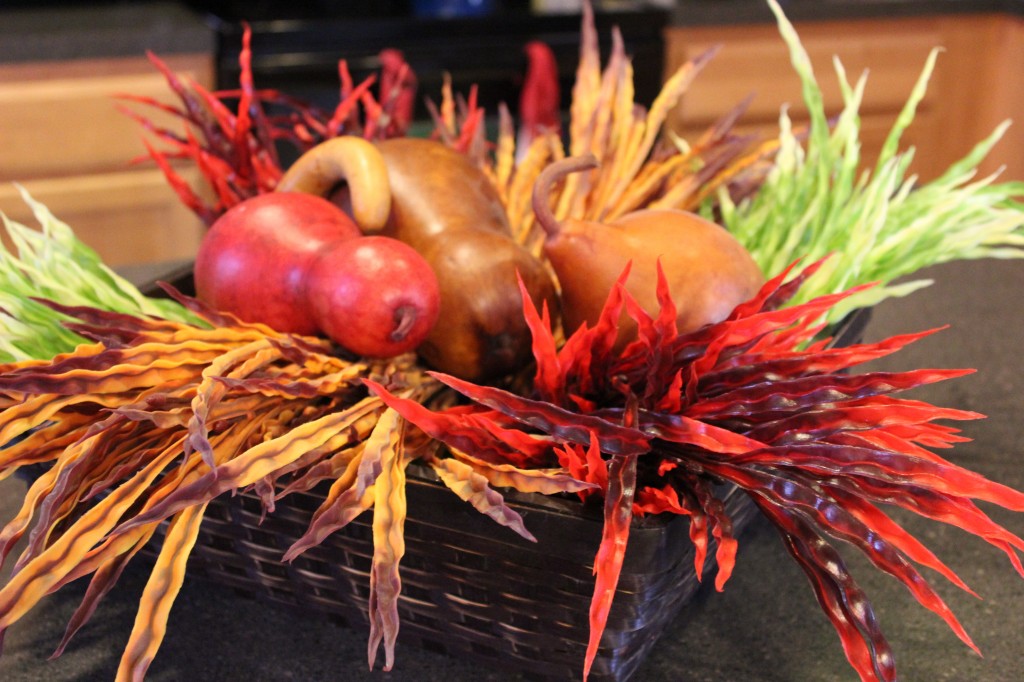 Step 3: Add Gourds
The edges of the basket where the grass is spilling over are beautiful but the center of the basket exposes the plastic stems. Four assorted gourds were just what I needed to add interest to the basket and cover the stems at the same time. This centerpiece is rather large, making it ideal for the center of my kitchen island.
Once Thanksgiving dinner is over I can easily disassemble the basket, store away my fall grasses and gourds for another year, and find a new way to use the basket for Christmas. Stay tuned to see what I do for the holidays.