Today is the official first day of autumn. To honor the changing of the season and get in the mood for fall, we would like to share 10 of our favorite pieces of Autumn decor that easily transition your home for Fall. The warm color tones of the season easily accent many different decorating styles while adding a warm, inviting feeling to your space. Today we are going to talk about refreshing the inside of your home. Next week, we will transfer our attention outdoors. Let's take a look at our top 10 picks for autumn decor.
Top 10 Picks for Autumn Decor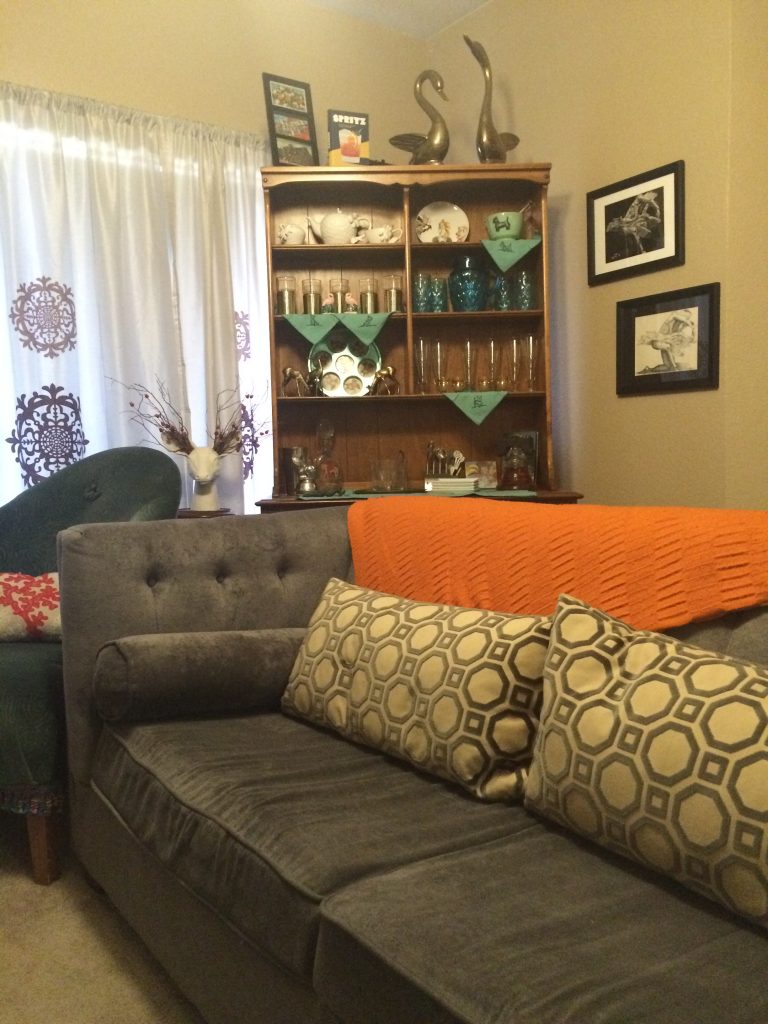 An Autumn Colored Blanket
One of the easiest ways to transform your decor for autumn is to lay a beautiful blanket over the back of the sofa. Burgundy, orange, and golden yellow colors naturally remind us of the season because they reflect the vibrant hues of the changing leaves. In a matter of seconds, a folded blanked draped over a sofa, chair, or bed can give the room a fresh, seasonal look.
Other linens that can help you achieve the same results include tablecloths, napkins, and even throw pillows. Many pillows feature pocket or zippers closure, allowing you to easily change the cover from one season to the next.
Metal Accents
Bronze, copper, and brass accents have a way of adding warmth and a new texture to your decor. Consider trading out silver and chrome elements for warmer metal accents throughout the fall and winter. Metal accents can be added in the form of candlesticks, vases, planters, lamps, and even little trinkets.
Add Scented Pinecones or Potpourri
Make your home smell like the season by filing a bowl of hurricane with festive, cinnamon scented pinecones or potpourri. In a world of pumpkin-spice lattes, it is clear that we associate certain scents with the season.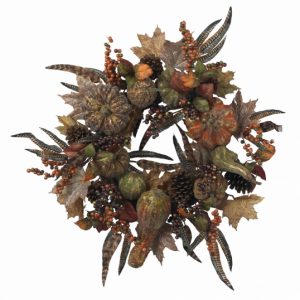 Gourds
Nothing says fall quite like pumpkins and other gourds. These autumn vegetables make a beautiful addition to your home. Use an assortment to fill an empty basket or bowl. Choose a beautiful wreath or dining table centerpiece that offer gourds as an extra accent.
Gourd decorations will carry you from the first day of fall straight through November. What could be better than coming home every day and being greeted by this beautiful leaf, gourd, and pumpkin wreath?
Autumn Inspired Candles
Everyone has candleholders decorating their home. Get ready for the fall season by trading out your usual candles for those with a little autumn inspiration. Scented, colored, and even embossed candles are a quick way to reinforce a fall color scheme in your home. Invest in a set of candles for every season. When they aren't being used, store them in a well-labeled box in a temperature-controlled area.
Logs Around the Fire
Get your fireplace ready for a full season of roaring fires in the fireplace by stacking up logs in a rack next to the fireplace. If you have a non-working fireplace or a gas fireplace with artificial logs, consider stacking birch logs next to your fireplace for effect. They feature an absolutely stunning texture and color that blends in seamlessly with all styles of decor.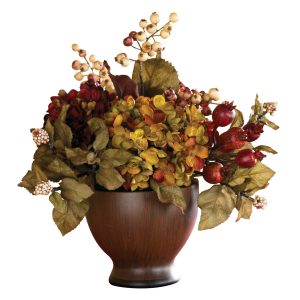 Fall Flowers
This may seem like an obvious choice but simply adding a few artificial flowers in fall colors can have a transformative effect on your decor. Place a beautiful display of blooms on an accent table, dining room buffet, or bedroom dresser. Not only will it continue looking fantastic throughout the fall season, but it can easily be stored and enjoyed year after year.
Decorate with Branches
Bring a little bit of the outdoors into your autumn decor in a fun way by using decorative branches to spruce up your home. Reflective of the bare-branched trees of the season, these branches can be used to fill a large urn, add texture and dimension to a dark corner, or bring autumn flavor to an existing plant or floral arrangement.
Do you have great ideas on how to spruce up your decor for fall? We would love to see a pic or hear your advice. Feel free to comment on our Facebook page.