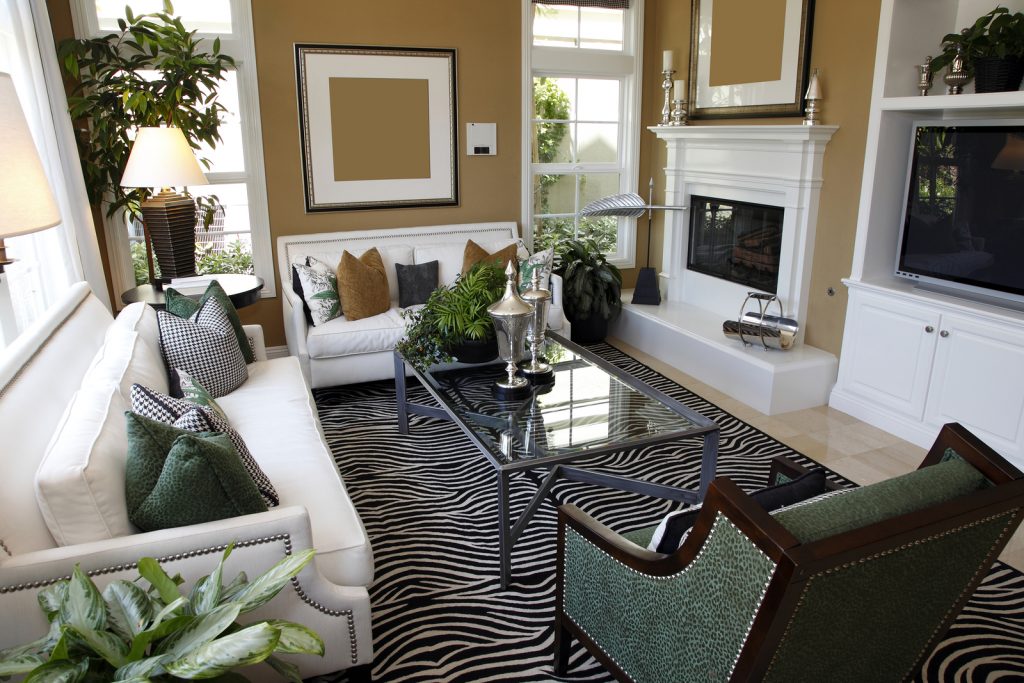 The living room is where you go to unwind, spend family movie nights, play card games, and bring guests to sit back and relax. While this room should be functional, it should also be attractive and a place you love to spend time in and show off. If you've been wanting to spruce up your living room, all it may take is a few small improvements and some creativity.
Switch Out the Window Treatments
Window treatments can totally change the overall look of a room. If your windows don't have any curtains, or it's been a while since you refreshed your current ones, it's time to upgrade to a fun pattern with a light neutral background, or simple, crisp white curtains. Extend the curtain rod about a foot past the window on either side to allow the curtains to open more and draw the eye outwards.
Rearrange the Furniture
The way you arrange your furniture can make your room more or less conducive to the atmosphere you want to create. Move the furniture towards the center of the room and closer together to create a conversation area that feels warm and cozy. Balance the room with the couch on one side and smaller pieces like chairs and love seats on the opposite.
Hang a Mirror
Mirrors reflect light just like they do images and can make a room feel larger and brighter. Choosing a mirror with a metallic frame can also add a nice touch of shine and glamour to a space, updating it and adding a youthful touch.
Add Greenery and Natural Pops of Color
Plants literally breathe new life into a room and add some much needed color, texture, and contrast to the man-made, structural pieces. Pick out a couple medium sized plants like palms, ferns, or exotic birds of paradise. For lovely color all year round, invest in a couple high-quality artificial plants and a few artificial flowers to put in a vase on the coffee table or ottoman.
Throw in a Bold Print
There's nothing like a fun, bold print to turn something from blah to wow. Put one or two printed pillows on the couch, frame a graphic print, or invest in a patterned area rug that will expand the room. Think geometric shapes and animal prints like zebra or cheetah.
Purchase a Slip Cover
Aren't in love with your couch? Instead of buying a new one you can transform it with a simple slip cover in a fresh, modern white or gray tone. If you have some extra cash to spend, invest in a new lounge chair or love seat to complement the refreshed couch.
Refresh the Lighting
Good lighting makes all the difference and having more than one type of lighting is important to efficiently brighten up a space. Swap out the main fixture for a fun design, purchase a couple new lamps or simply buy new lamp shades, and if you have a fireplace, consider installing a sconce on either side of the mantel for mood lighting and extra bling on the walls.
It doesn't have to take expensive products, new paint, or big renovations to revitalize the look and feel of the living room. Use this list to get your ideas flowing, and check out sites like Artificial Plants and Trees for affordable furniture pieces, lighting, artificial plants and flowers, and other home accessories.