Spring is here and to celebrate, we have added 250 new artificial outdoor plants to our already extensive collection. Each and every one of these plants is UV protected, ensuring it won't fade in the sun. What could be better than plants that look great all the time without watering or maintenance?
If you have never considered using artificial outdoor plants around your home, let us take a moment to introduce you to the different types of artificial outdoor plants and a few ideas on how to use them to decorate your property.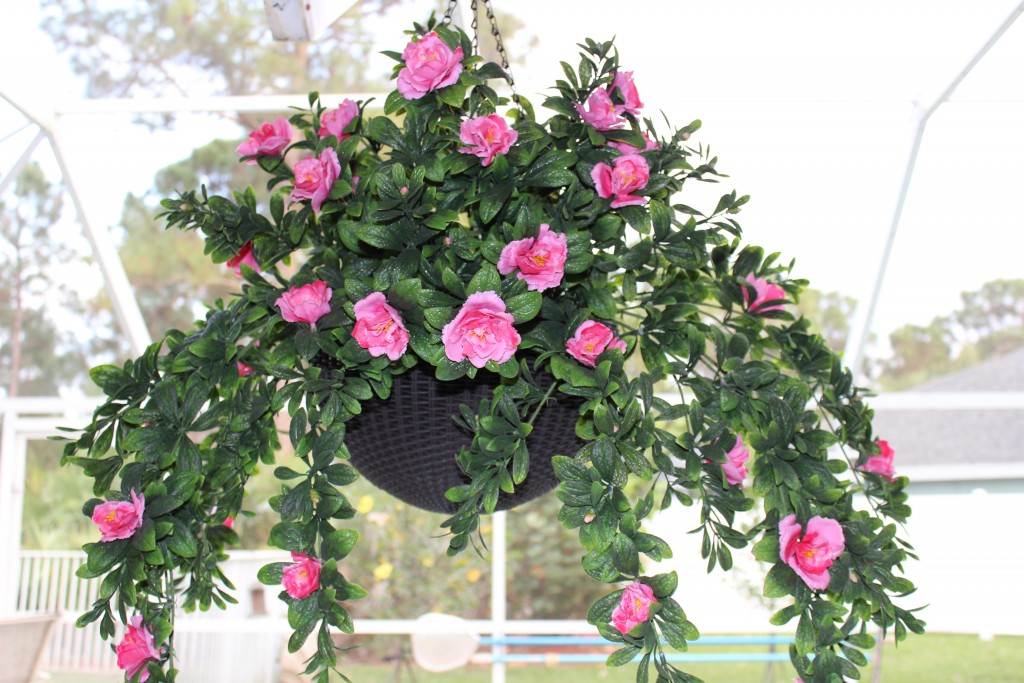 Types of Artificial Outdoor Plants
Trees
Artificial trees look just like the real thing and make a huge difference in large landscaping projects. They can be used as border plants, showpieces of your yard, or decorative additions to your pool deck.
Plants
Everything from a single row of hedges to a completely manicured landscape can be achieved with a combination of artificial outdoor plants. Mix and match your favorites
Garlands
Artificial floral garlands have a way of taking your pergolas and trellises to the next level, Weave them in among the wood and then forget about them. They will stay looking lovely with no maintenance necessary.
Branches
Smaller displays of outdoor plants are perfect opportunities for artificial outdoor branches. Use them in planters, window boxes, and other smaller areas to create custom plant and floral arrangements.
Succulents
Add a modern edge to your landscaping with the use of gorgeous artificial succulents. They are great for dry locations and locations that are too wet to support natural succulents. They can be used to create beautiful table displays for outdoor dining tables.
Fronds
Spruce up window boxes and planter boxes with a beautiful display of palm fronds. They add texture, architectural interest, and greenery to any custom arrangement in which they are included.
Flowers
We may have saved the best for last. Artificial outdoor flowers are just what you need to infuse color into a space. Stick with varieties that are native to your area for a more natural look or change things up by proudly displaying plants you would never be able to care for in your climate. Whatever you do, you are going to love how these artificial outdoor plants hold up.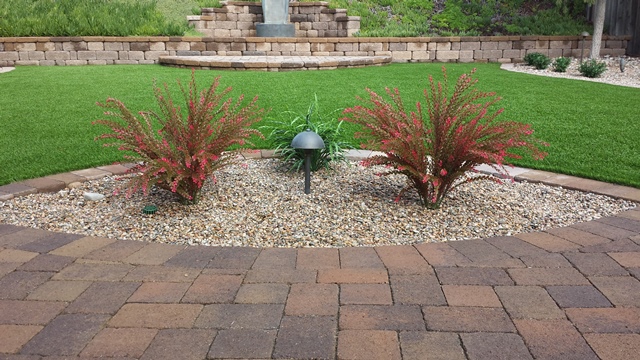 How to Use Artificial Outdoor Plants Around  Your Home
Now that we have introduced you to the different types of artificial outdoor plants, let's take a moment to talk about the different ways in which they can be used to decorate your property.
Flower Beds
Flower beds are essential to improving the curb appeal. Keep them looking great by filling them with artificial hedges, plants, and bushes. Once they are in place they won't ever become overgrown or require any trimming. This is especially important for rental properties and corporate flower beds.
Window Boxes
Window boxes draw your eye to the architecture of the windows themselves. Unfortunately, they can also be challenging to maintain, especially second-floor window boxes. Plant them once and enjoy them for many years to come when you fill them with artificial outdoor plants.
Decks & Patios
Bring the landscape right up to your deck or patio by using artificial outdoor plants in your planter boxes and urns. They are also a great choice for the border around decks or patios because roots will never grow and disrupt the concrete or wood.
Pool Decks
A great pool features a lush landscape surrounding it but natural trees and bushes can drop leaves and flowers into the pool, potentially clogging the filter. Save yourself hours of skimming the pool by making sure all the plants in close proximity are artificial.
Ready to Switch to Artificial Plants?
If you are ready to try out artificial outdoor plants around your home, congratulations. All that is left to do is browse our incredible collection of options until you find the ones that need to make their way onto your property.