Palm trees have long been associated with tropical locations and vacation destinations. Just the sight of their textural fronds can bring you back to fond memories. Now, you can enjoy these beautiful trees and branches, no matter what climate you live in when you decorate with artificial palms and branches. Artificial palm trees have come a long way in recent years and our incredible selection includes styles and sizes appropriate for every home or business.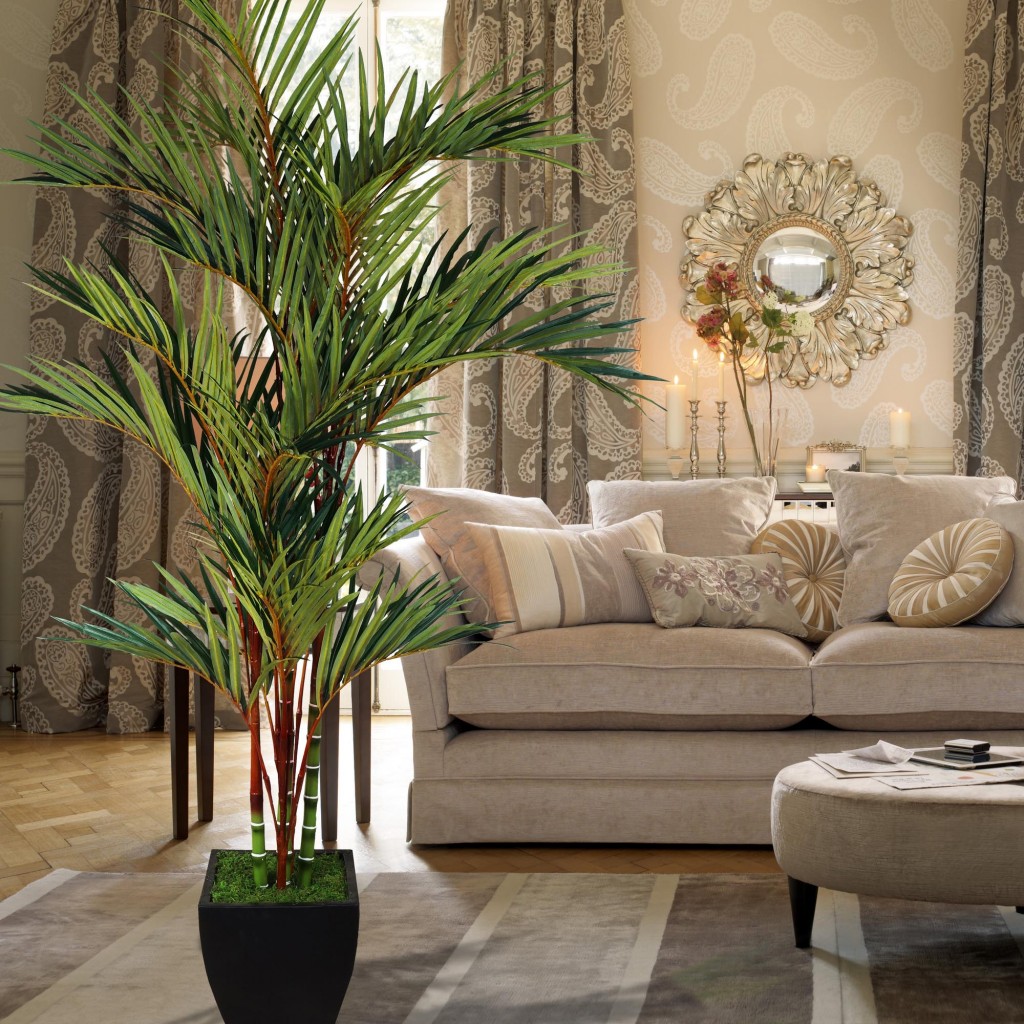 Benefits of Decorating with Artificial Palms
Palm trees are part of the natural landscape in tropical and sub-tropical climates but as soon as you start heading north, their reaching branches disappear from view. Although lovely, these trees simply do not thrive in cooler climates. Fortunately, artificial palms make it possible to enjoy this tropical plant anytime and anywhere. Best of all, once they are in place, you don't have to do anything to maintain them except for the occasional dusting. Here are a few of our favorite benefits of decorating with artificial palms:
They look great in dark corners where natural plants can't thrive
Buy them once and enjoy them for many years to come
Don't waste a minute on maintenance
Add texture and color to a space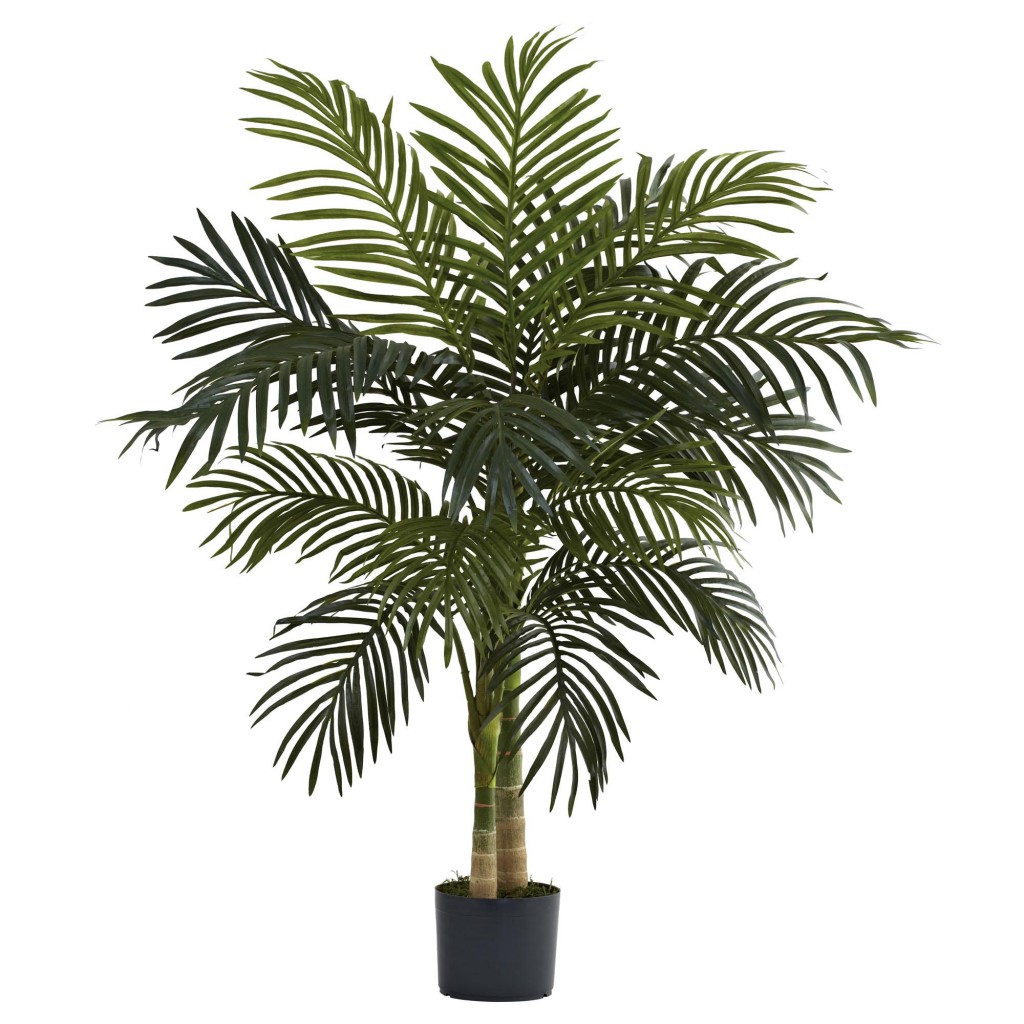 Artificial Palm Trees
When it comes to artificial palm trees, there is so much more than the standard Areca and Coconut palms that are commonly thought of. We actually carry more than 300 different indoor and outdoor palm trees. These palms include more than 15 varieties and a variety of heights and sizes. With so many varieties to choose from, it is easy to find exactly what you need to decorate your home, office, restaurant, or other business. Check out our entire collection for yourself to find your perfect palm.
Areca Palms
Kenta Palms
Bamboo Palms
Rachis Palms
Banana Palms
Coconut Palms
Bird of Paradise
Fishtail Palms
Phoenix Palms
Cycas Palms
Sago Palms
Butterfly Palms
Parlor Palms
Pinto Palms
Fan Palms
Travelers Palms
And More

Artificial Palm Branches
When you don't have room for a full-sized palm, branches can be a great way to add texture and color to your space. These branches are incredibly versatile. They can be used to transform support pillars into palms, a vase into a gorgeous floral arrangement, and so much more.
We love seeing how churches and businesses have decorated their spaces using our beautiful and durable artificial palm branches. One church even told us, "WE used it for Palm Sunday. Actually had a donkey walk on them and they're still in perfect shape! Great price and very realistic!"
We have a couple of great ideas for how to decorate using our artificial palm branches:
Fill a vase
Create a table runner
Cover a pergola or hut
Top off a support pillar
Fill a planter or window box
Decorate the ends of church pews
If you have an idea we haven't listed, let us know! Check out our Facebook page and share your decorating ideas.