We have a brand new garden bench that we are excited about. The All Things Cedar 3-Piece Cedar Planter with Bench would make a lovely addition to a deck, patio, balcony, or covered entryway. The gorgeous design stays true to a traditional garden style while quality materials make it a sturdy and reliable addition to your decor. Today, we would like to give you a closer look at this beautiful outdoor seating option and some of our favorite ideas for planter fillers. But first, let's take a look at the bench itself.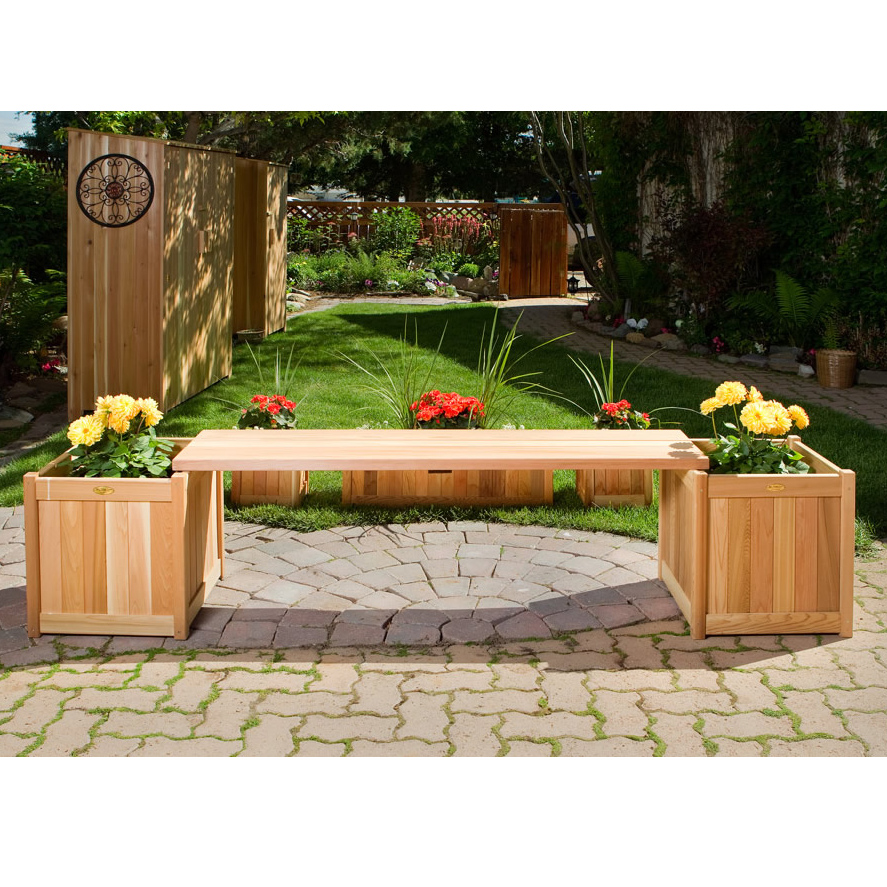 All Things Cedar 3-Piece Cedar Planter with Bench
All Things Cedar is known for incorporating durable cedar wood into their designs. This material is a popular choice for quality outdoor furnishings because it stands up to the elements. This piece features a finely sanded natural finish. Leave it as is or stain it to customize the color to coordinate with the rest of your outdoor decor. A simple flat bench is supported by two beautiful planters, allowing you to have a floral arrangement and seating area all rolled int one. Ready to get inspired on how to fill it up? Check out these fun ideas.
Ideas for Planter Fillers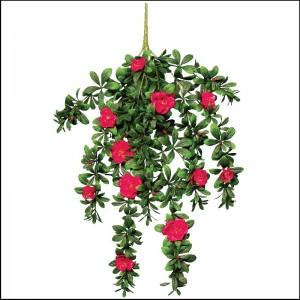 Hanging Plants
Our artificial hanging plants aren't just for hanging baskets. They are also a great addition to planters and urns. The cascading vines of artificial flowers drape over the sides for a romantic and traditional effect. Many of the artificial hanging plants in our selection also offer coordinating bushes, allowing you to create a full and colorful look that cascades over the sides but stands taller in the center. If you want to elevate the look even more, put a tree or topiary in the center and arrange hanging plants around the edges.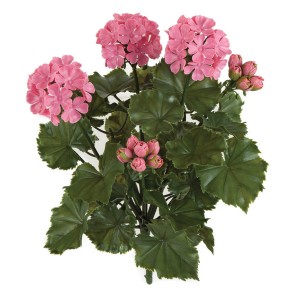 Artificial Flowers
When you love flowers, there is nothing quite like displaying a beautiful flowering bush such as this geranium. A few flowering bushes like this are a great addition to a planter box. Not only do they introduce a color to the space, but they also give off the impression that you are constantly maintaining your flower beds.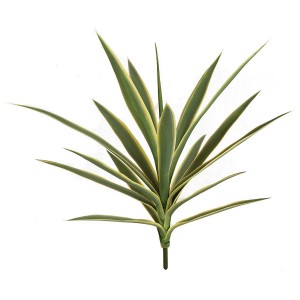 Yuccas & Palms
Palms and yucca plants are a great choice for big planters. They are a little more contemporary than traditional floral bushes and add a bit of an architectural style to the overall style. You can get the same kind of look with a little more color by planting bromeliads instead.