Are you sitting down, thinking of what your New Year's resolutions are going to be? Resolve to decorate your deck and find out how much more time your whole family will spend enjoying the outdoors. There is no better way to get your kids out from in front of their gaming systems, televisions, and tablets than to give them a desirable alternative. A fun outdoor room where the whole family can gather is a great option.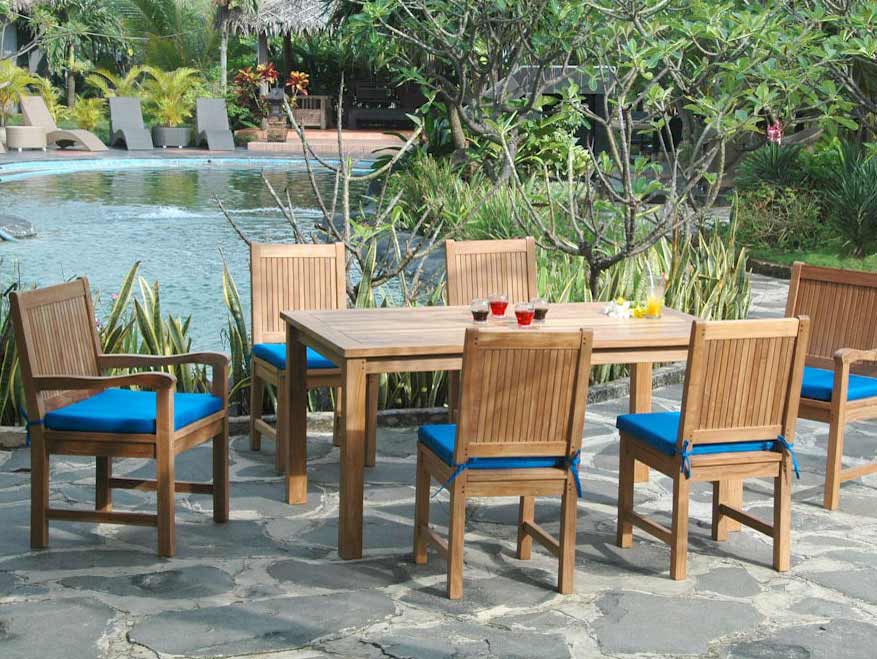 5 tips for Designing a Family-Friendly Deck
1. Include Plenty of Comfortable Seating
Make sure that you have enough comfortable seating for every member of your family. Anderson Teak is a great brand for outdoor furniture that will last for many years to come. Best of all, it is on sale now. Just use code SM10 at checkout to save 10%.
2. Stock Up on Outdoor Games and Activities
Kids want to be entertained. Having corn hole boards, Blongo Ball,  and Tiki Toss will get the whole family up out of their chairs and interacting with one another. These are also popular games to take along to the beach or tailgates.
3. Add an Outdoor Dining Table
Take your family meals outdoors when you gather around an outdoor dining table. Make it super comfortable during these colder winter months by adding an umbrella heater. This essential piece of outdoor furniture is a must-have for any deck or patio.
4. Add a Rug and Other Textiles
Just like your indoor space, you want your outdoor rooms to be comfortable and inviting. Laying down a rug not only helps to designate a space for a specific purpose but it also lets you kick off your shoes and walk around comfortably. Don't stop there. Blankets, throw pillows, curtains, and draperies can all add layers of warmth and comfort to your deck or patio.
5. Design Around What You Have
Before you start designing your outdoor space, look at your existing landscape. Does you back yard feature a fire pit, pool, or other existing feature? If so, utilize it to your best advantage by placing furniture and outdoor accessories around it.