Taking down your Christmas decorations can seem like a daunting task. These tips for packing Christmas decorations will help you preserve your products, stay organized, and cut down on decorating time next year.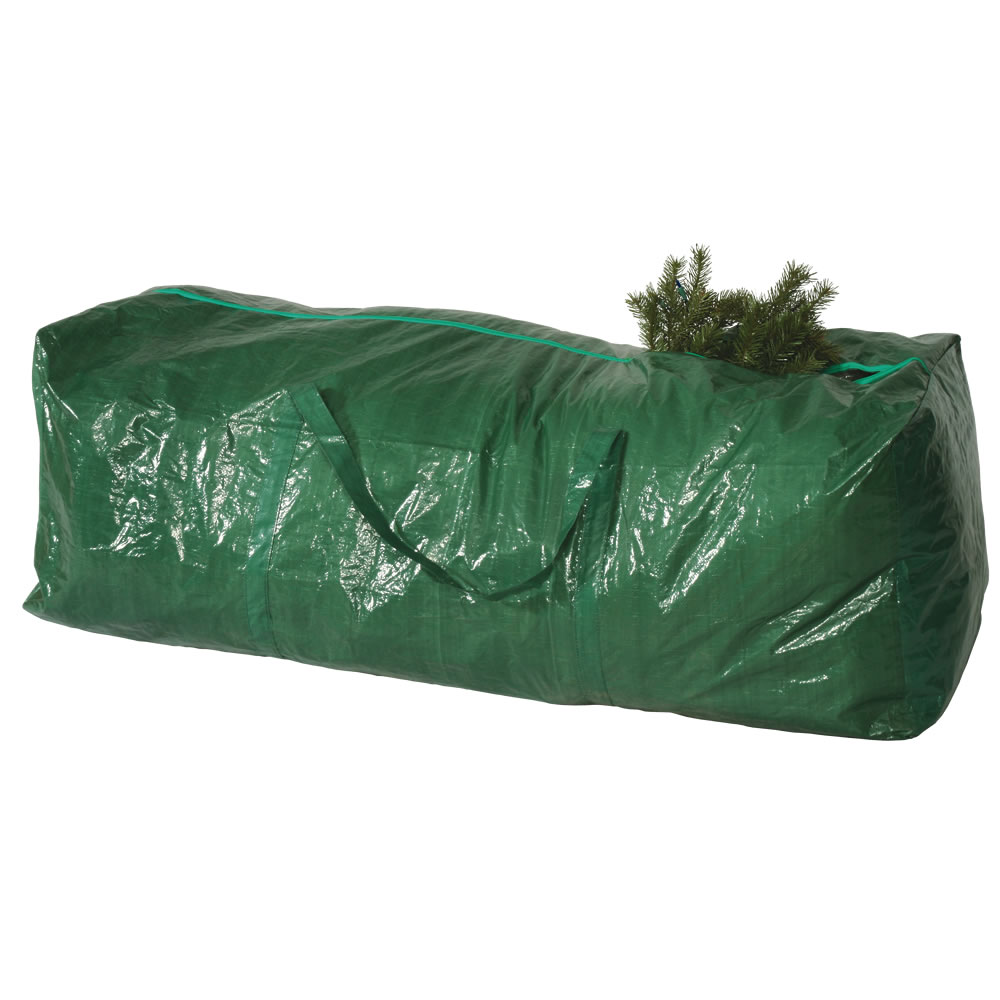 1. Use a Christmas Tree Bag
Properly packing up your artificial Christmas tree will help to prolong it's life and protect it while it is in storage. If you have not already purchased a Christmas tree bag, here is where you can do so. Just break down your tree into the individual sections, carefully condense your branches, and slide them into your tree bag.
2. Wrap Your Lights Around Labeled Cardboard
Once you do this once,  you will do it every year after. It is not just an easy way to pack them away, but it is also a huge time saver next year when you go to unwrap them. To do this, use a scrap of a heavy weight cardboard, preferably at least 12 inches wide and 8 to 10 inches tall. At the top of one side, write what you decorated with those lights so you know where to use them the following year. Once your cardboard is labeled wrap your lights around the cardboard and stack them in any storage box.
3. Wrap Custom Ornaments Separately
If you love to purchase fun, custom ornaments that commemorate vacations and life events, this is an important step for you. Use packing paper, bubble wrap, or tissue paper and individually wrap each ornament as you take it off of your tree. Once they are wrapped, carefully store them in a small box, such a shoe-box size that won't get too heavy or crush your more delicate ornaments. If a custom ornament came in protective packaging, keep it from year to year to repackage your ornament.
4. Store All Christmas Decorations in Color Coded Bins
This is one of my favorite tips to share with you. All Christmas decorations can basically be broken down into two categories – indoor and outdoor. Purchase a combination of red and green plastic storage bins and designate one color for indoor decorations and another color for outdoor decorations. Next year, when you head up to the attic or into the garage to pull out your items you will know exactly what they are for.
5. Label Your Bins
If you love to decorate for the holidays, chances are that you are going to have a number of plastic bins. As you load up a bin, write the contents on a basic white adhesive label. Repeat this for four additional labels so that you have 5 that match. Place one label on each of the 4 sides and then the final one on the lid of the bin. If you want to take this one step farther and get even more OCD you can add a number to the label and create a matching master list that features the bin number and the contents of that bin.
Having a label on all five sides means that no matter how you store your bins, the contents of the bin will always be visible for easy access. Never again will you wonder which bin contains the ornaments and which one has your stockpile of Christmas wreaths.
Hopefully these tips for packing Christmas decorations inspired you to get a little bit more organized as you store away your holiday decor for another year. As always, thanks for reading our blog and don't forget to check out our Facebook, YouTube, Twitter, Google+, and Pinterest pages for more great ideas.