Every now and then we like to shine a spotlight on one of our favorite products. The Jefferson Woven Rocker by POLYWOOD is definitely one of those products. This beautiful woven rocker is completely traditional in style. When purchased in a pair and used with a matching side table, it creates an intimate outdoor seating area perfect for a front porch, private deck, or back patio.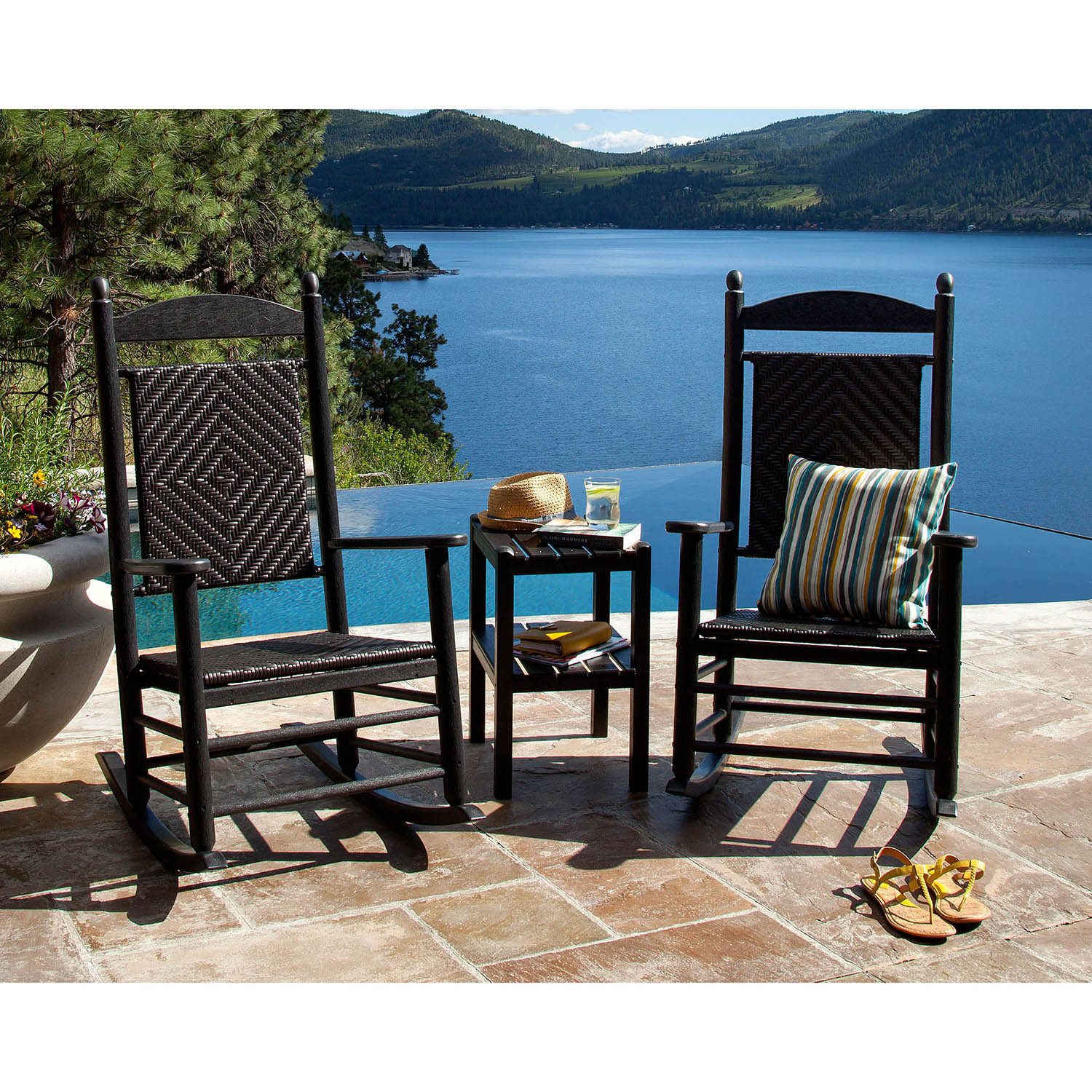 Quality Materials
The seat and back are both made out of a plastic, wicker-like material that provides all the beauty of wicker without the drying and cracking that occurs with real wicker. The wood-like frame is also manufactured out of plastic. In fact, the special lumber used to create this outdoor furniture is actually manufactured out of recycled bottles. The result is outdoor furniture that can hold up to even the harshest of elements, including snow, saltwater, and dust storms.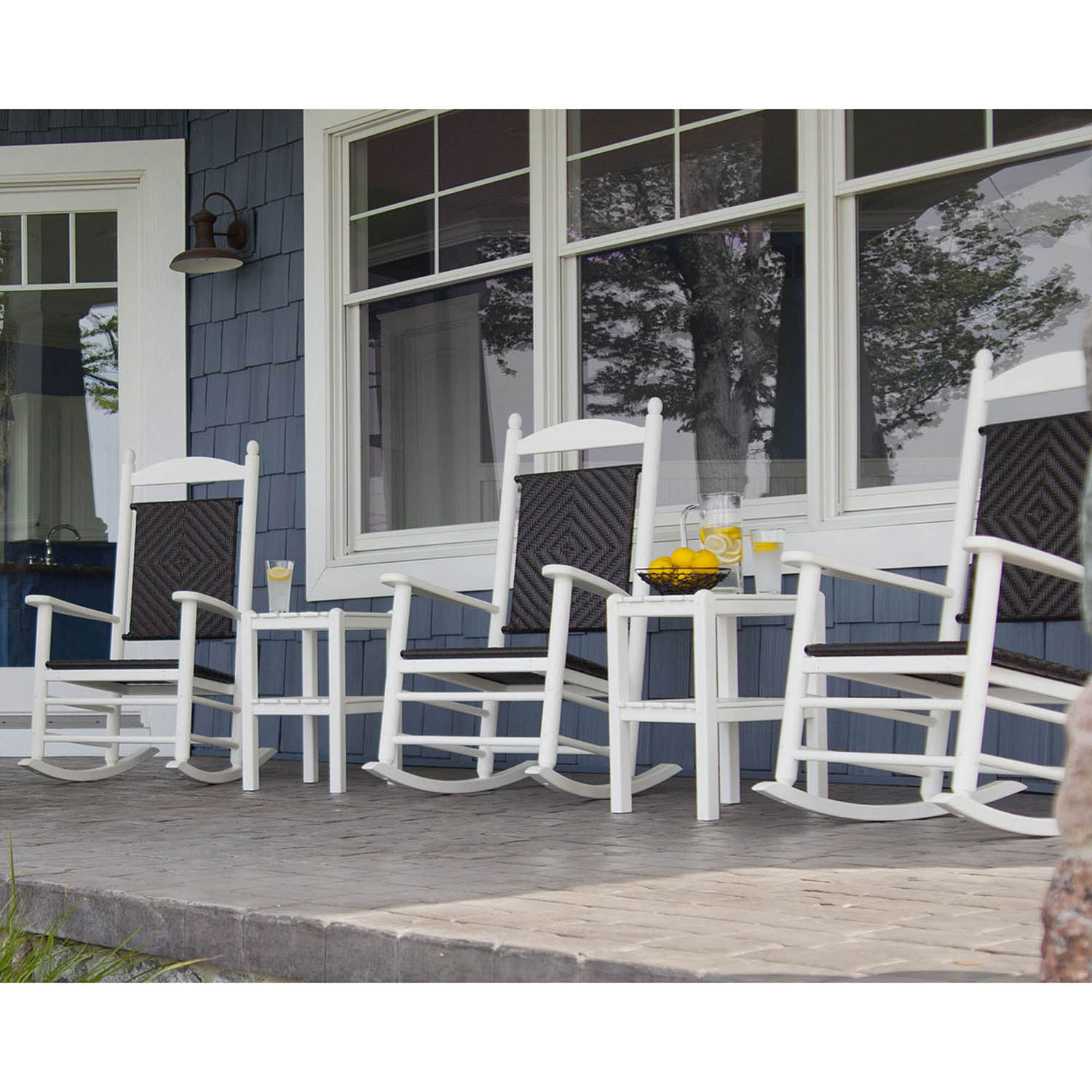 Your Choice of Colors
Like all POLYWOOD furniture, the Jefferson Woven Rocker is available in a wide range of color choices. Because the frame and the woven seat and back are two different materials, you can choose for your rocker to match completely or you can mix it up with one of the two-toned selections. The plain colors stay truer to traditional style while the color duos offer a fresh take on a classic design.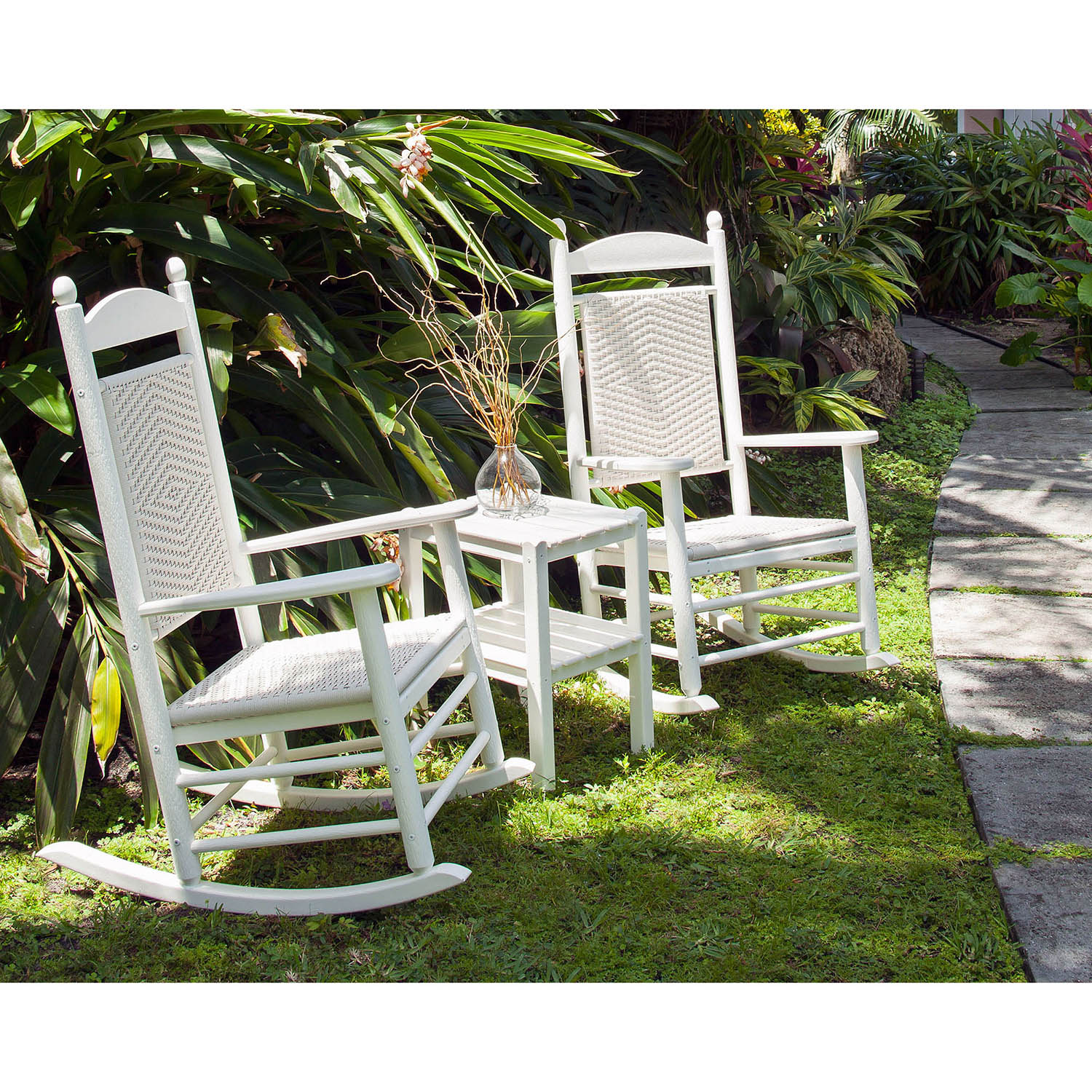 Share Your Rockers with Us
We are always interested in seeing how you have used outdoor furniture in your outdoor space. If you think you have a photo-worthy vignette go ahead and snap a pic and send it our way. We may even feature it on a future blog or social media post.