The summer may be winding down but don't head indoors just yet. You can soak up the final days of summer with this selection of POLYWOOD lounge chairs and cushions. These lounge chairs are just what you need to turn your pool deck or back patio into a place to sit, relax, and get a little bit of a tan.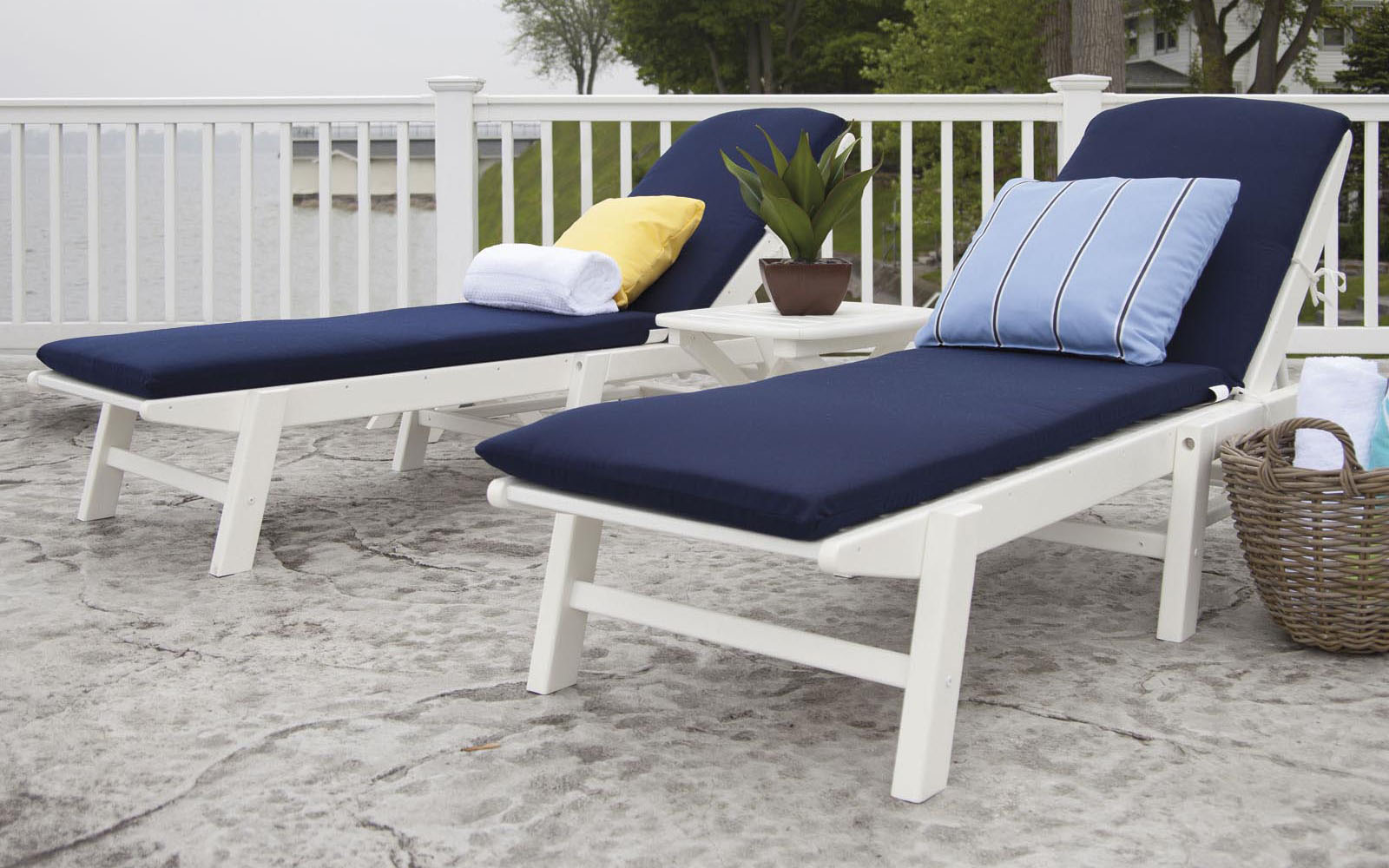 You can purchase any of these lounge chair alone or as a set with side tables included, depending upon what your personal needs are. As you browse each of the lounge chairs below, imagine how wonderful it would be to spend a lazy Saturday morning resting on one. POLYWOOD has a huge range of color options, so take pick the style first and then make it your own by determining lumber color.
POLYWOOD Lounge Chair Options
POLYWOOD has three distinct lounge chair designs to choose from. The main difference in each of these styles is the back of the chair. Some feature a fanned floral design while others are very linear in shape. There is one very important thing that all styles have in common; they are all beautiful, durable, and an eco-friendly. They may not look like it but each of these chairs is manufactured out of a recycled bottles.
Coordinate Them

Each of these lounge chairs is part of a larger collection that
includes adirondack chairs, side tables, ottomans, and more.
Browse the entire collection to find the perfect number of pieces
to fill your outdoor room. Whether you need a single lounge chair
and side table for a master bedroom balcony or a complete set of
lounge chairs to line your pool deck, POLYWOOD has you
covered.
Cushion Them

Once you have chosen the chair that makes the perfect addition to
your outdoor room, make it more comfortable than ever with a
plush cushion. POLYWOOD cushions are shaped to fit the lounge
chair exactly and are available in a wide range of fabric options.
Browse the entire list of options until you find the ideal fabric for
your patio.