When the weather turns cool and the autumn leaves begin to fall, it is easy for your property to look a little bit stark. Solve this seasonal problem by adding some artificial outdoor plants to your landscape. Whether it is a simple hanging basket of ribbon grass hanging from your porch or a big, beautiful faux tree, we have something for every yard. Check out our favorite plants for fall. Each one is intended for outdoor use and features UV protection that will prevent the branches and leaves from fading in the sunlight. Let's take a closer look at each one and talk about how it can be used to spruce up your outdoor space.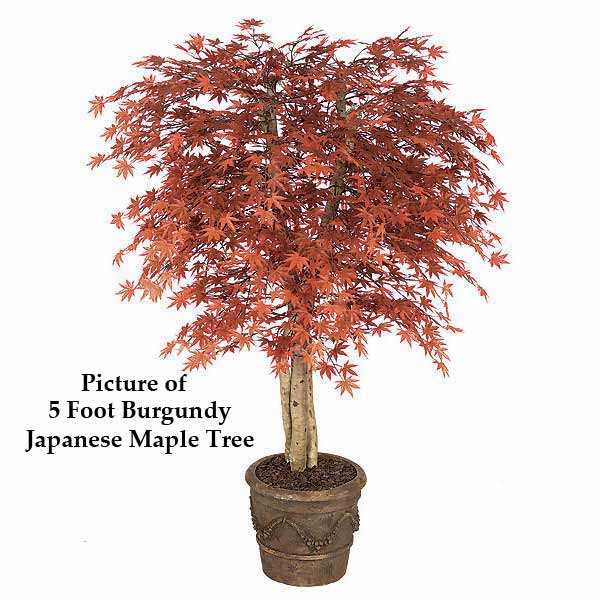 Artificial Outdoor Japanese Maple
Artificial outdoor plants don't have to be small. This big, beautiful Japanese maple comes in two different heights. Whether you prefer the 5-foot or 6-foot versions, you are sure to love the color and texture this tree brings to your landscape.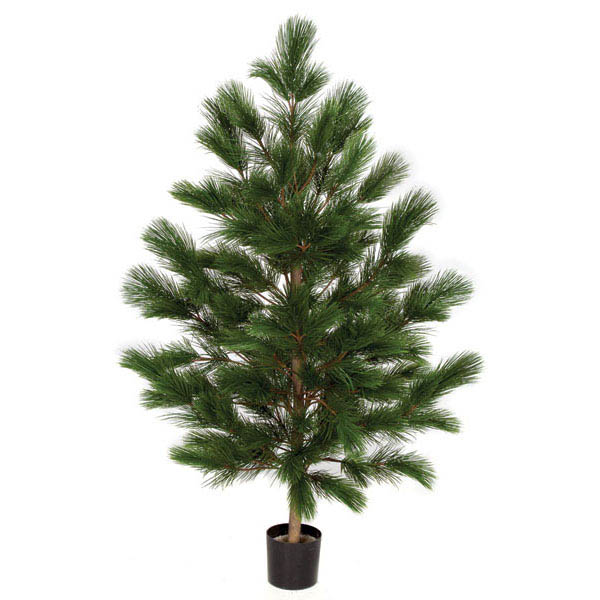 Artificial Outdoor Pine Tower Tree
Pine trees add a natural-looking touch of greenery to your landscape. This artificial tree looks so incredibly realistic that you will swear it was real. A single trunk extends up to reveal tons of branches, each filled with deep green pine needles. The basic pot can be placed right in the ground or put inside a decorative urn of your choosing.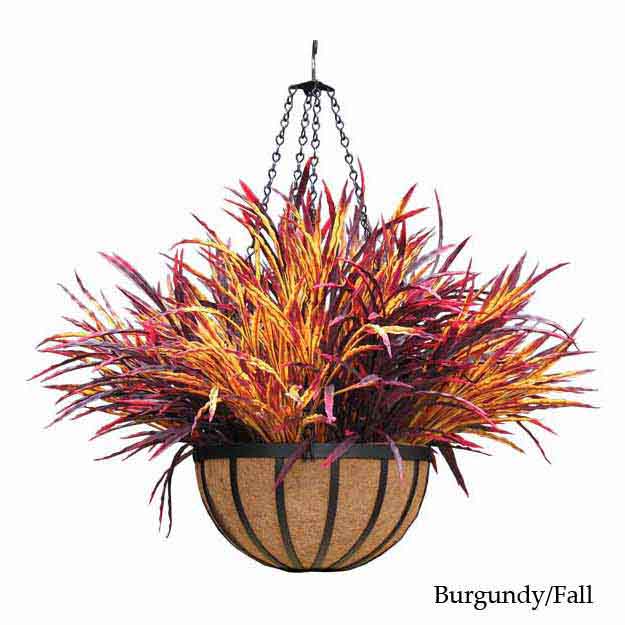 Artificial Burgundy Ribbon Grass Hanging Basket
Burgundies, yellows, and oranges are all signs that fall has arrived. Enhance the curb appeal of your home or office by hanging a couple of these beautiful ribbon grass hanging baskets. The artificial ribbon grass in this arrangement is maintenance-free. Just hang them and enjoy them. What could be easier than that?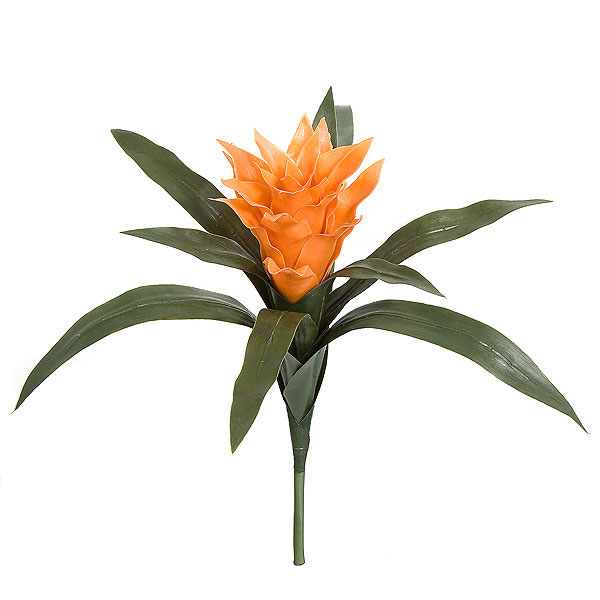 Artificial Red Bromeliad
Bromeliads are one of our favorite plants for fall because of their architectural interest and bright pop of color. Use them to line a walkway, define the perimeter of your flower bed, or add color to a pot or urn all winter long. These affordable artificial outdoor plants can be used in so many ways. The only limit is your imagination.