When decorating this holiday season, consider making a dramatic impact with your outdoor decorations. Call it Christmas "curb appeal." Your outdoor Christmas decorations draw attention to your house, welcome your guests and set the stage for your indoor decorations.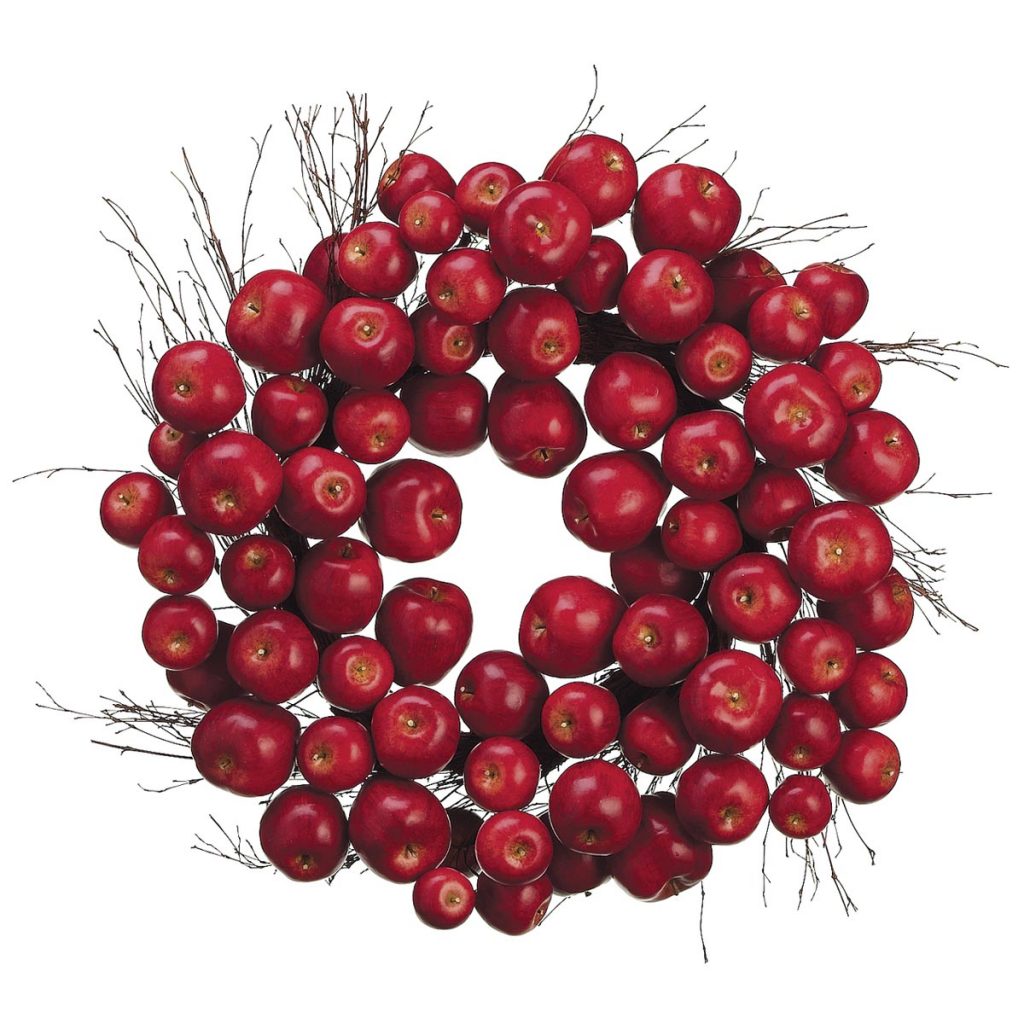 Christmas Wreaths
Grace your front door with a welcoming wreath. This striking apple wreath would add dramatic impact to your entryway. Either used as is or with added lights, greens or bows, this large wreath will welcome your guests in style. For a dramatic burst of color, consider a berry wreath. Suitable for outdoor locations, this wreath comes in several colors. Picture a bold, red wreath on a white front door or a white berry wreath on a dark door. Consider placing a wreath in the middle of a four-pane window, surrounding carriage lights, on fence posts or on a light post. These versatile decorations would add dramatic impact to any outdoor location. Pair them with evergreen garlands for a nice color contrast.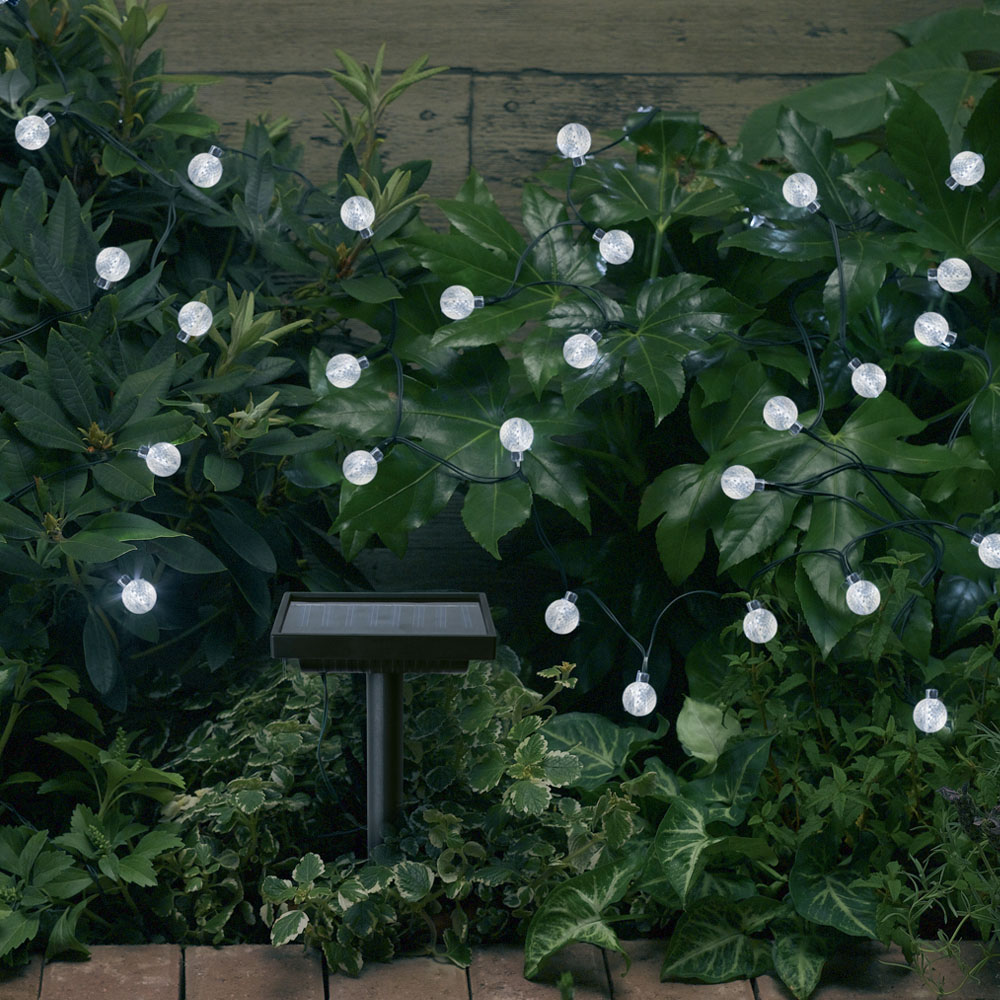 Holiday Lights
When considering decorations for outdoor use, first make sure you check the UL listing on any electrical components. The Underwriter's Laboratory, UL, is an independent organization that rates lights, fans and other electrical devices. It rates Christmas decorations for dry, damp or wet usage. For decorations completely exposed to the elements, make sure to use decorations rated wet. If you are decorating a covered porch or entryway that is not exposed to the elements, you can use electrical components rated either wet or damp. A UL dry rating means the lights can only be used in a dry, indoor location.
String Lights
There are many ways to add dramatic impact with outdoor light strings. Strands of lights can be used on bushes, trees, fences and light posts. Outline your home's architectural features like windows, columns and roof lines with lights. For ease of use outdoors, consider a strand of solar lights. These star-shaped lights can be used anywhere, even if there is no electrical outlet. Simply push in the solar stake and arrange the lights.
Ball Lights
For added drama, consider a larger light option. Ball lights add drama when hanging from tree branches or porches. The silver wire on this option make the lights sparkle and the larger size makes them more visible. For additional bling, go bigger. This 7.5-inch version has 100 lights for the greatest dramatic impact. Combine them with light strands or use them alone for a festive look.
Twig Lights

Twig lights are another dramatic option. Heavily loaded with lights, these twigs can be used many places. Picture them illuminating a potted plant or highlighting the base of a tree. Either alone or combined with other holiday lights, twig lights would add drama to any outdoor Christmas decoration.

Lanterns

Lanterns are another versatile way to use light to decorate for the holidays. While they can be used all year, add a festive boy for a holiday complement. These lanterns would be beautiful on an outdoor table or front entryway. Picture a line of lanterns lighting a path or hanging from shepherd's hooks throughout your yard. Because they are solar powered and have a timer option, they are extremely easy to use.
Outdoor Christmas Trees
For maximum drama, consider a spectacular ice tree. These trees are loaded with LED lights and add an ethereal glow to your outdoor decorations. The cascading branches of the willow ice trees add movement and flow and all have shapeable branches so that you can create the look you desire.
For a similar effect with a tropical flair, add drama to your outdoor decorations with an acrylic palm tree. Loaded with LED lights, these trees really stand out.  Whether choosing the four foot or eight foot height, these trees will make a bold statement.

Holiday Garlands
Garlands are a great way to highlight a variety of architectural features. A continuous garland on a fence is a beautiful way to add Christmas curb appeal. Wrap a festive garland around light posts, mailbox poles or pillars. Drape them over the doorway or around windows to welcome your guests. A garland is also a wonderful way to decorate a small urban balcony. Picture a garland, lights and bows draped across a balcony railing.
If you love the look of a garland draped on your fence or porch but want something a little different, consider an unconventional garland. This bayou garland adds some green without the harsh lines of an evergreen strand. Accent with bows and lights for an even more dramatic look.
Highlight a fence, pillar, light post or mailbox with a dramatic berry garland. Alone or combined with an evergreen garland, these strands stand out. Picture the white berries on a dark post or the red berries against snow.
Enjoy the versatility of a garland and the impact of an ornament with a ball garland. Draped over a doorway or railing, this strand adds sparkle and drama to any outdoor decoration.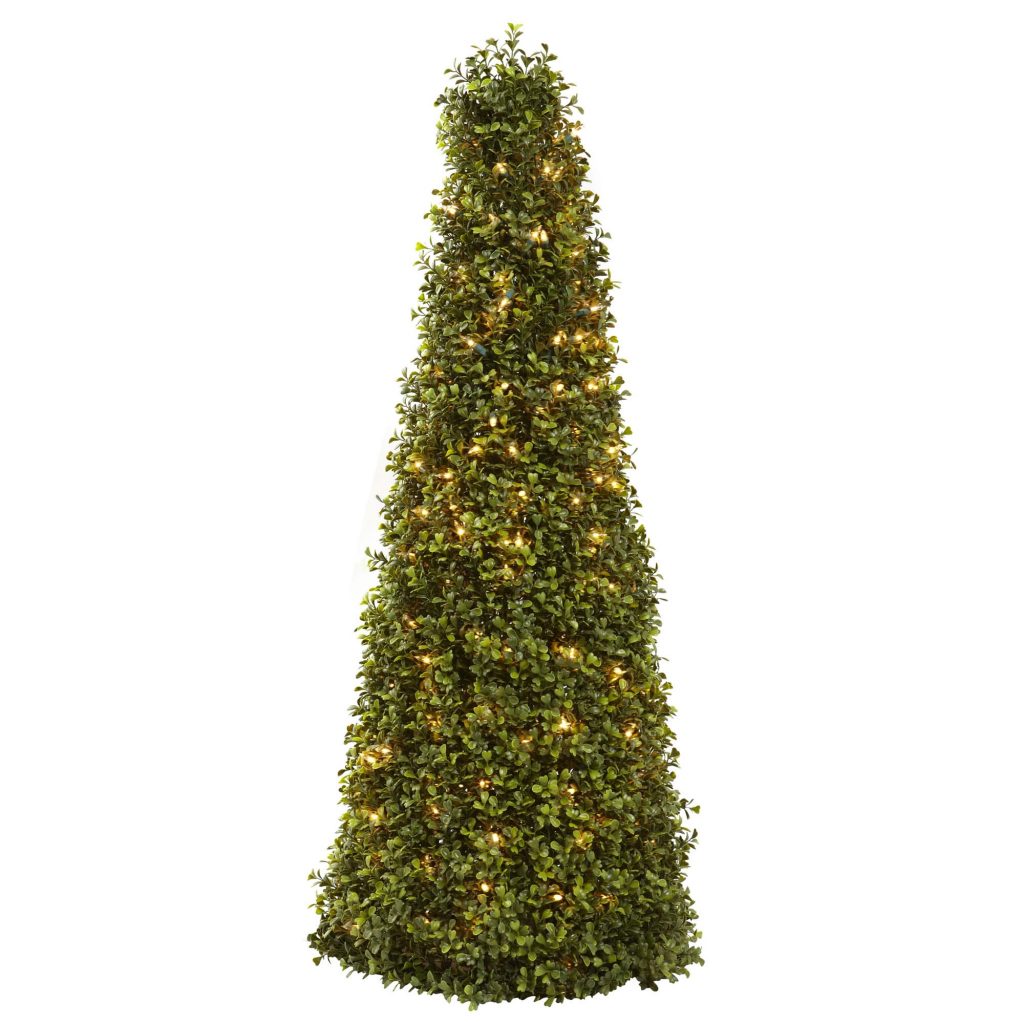 Lighted Topiaries
Lighted topiaries are a wonderful way to add drama to your outdoor Christmas decorations. They combine the impact of lights with interesting shapes.  Make a bold, festive statement by flanking your front door with spiral topiaries or let a pair of cedar ball topiaries welcome your guests. Choose the shape and height that best complements your theme. Topiaries are also perfect for small spaces. Add a welcoming festive look to a condo balcony with a lighted topiary.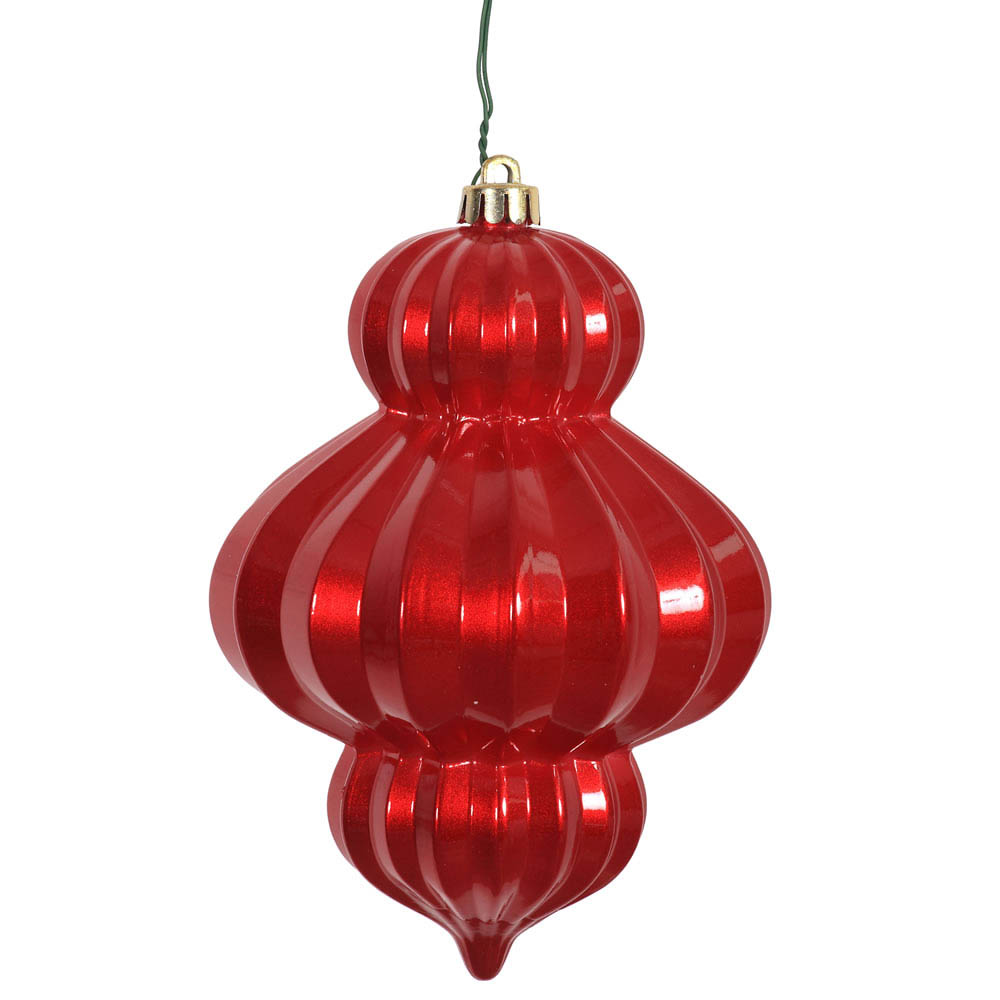 Christmas Ornaments
While festive lights are a great way to add drama at nighttime, outdoor ornaments make a bold statement in the daytime. Coming in a variety of shapes and sizes, ornaments are a dramatic addition to your outdoor trees and porches.
Finial ornaments combine a pop of color with a bold shape. Match your indoor color scheme or have a separate look for your outdoor decorations. The larger the ornament, the greater the impact. Picture stunning 40 -inch ornaments hanging from trees in your front yard.
Traditional ball ornaments don't have to be boring. Whether you choose a large 10-inch ball or make a statement with a bold magenta, there is a ball ornament to fit any holiday decoration. For extra impact, well-placed spotlights will bring the ornaments to life.
Whether decorating a huge property or a small urban balcony, outdoor decorations are a great way to express your holiday spirit.