Now that Christmas is over and it will soon be time to put away the evergreen decorations, consider using versatile artificial topiaries to add some greenery to your home. Because they come in many shapes and sizes, there is a topiary to fit any place in your home. Topiaries have been used for thousands of years to add interest to gardens and landscapes. Today evergreen plants are trained into character shapes at Disney World, cut into logo designs for businesses, shaped into hedge rows and topiaries in formal gardens and used in Zen gardens. Live topiaries require constant pruning and shaping to maintain their design. Because artificial topiaries require no upkeep, they make a wonderful choice of year-round display.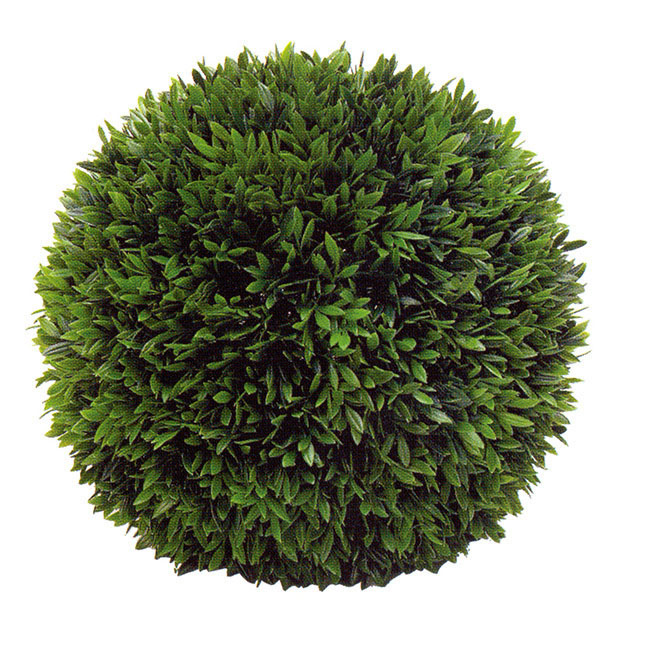 Ball Topiaries
Greenery balls are a modern twist on an old style. Use a free-standing ball topiary to soften the harsh architectural lines of a fireplace or to add an organic element to a tabletop display. Used alone or in a group, these topiaries offer a chic way to decorate any space. Elevate one in an urn or place several at the base of a larger artificial plant.
Ball topiary trees offer a more dramatic statement. These potted artificial topiaries come in either a single ball, double ball or triple ball design. The taller triple ball designs are a great contrast to a linear hedge. Pot two in decorative urns and flank your front door for a dramatic entryway or use this formal shape to add height and greenery to any room in your house.
For a more whimsical look, choose a ball topiary with multiple stems. They look great standing alone on a porch or apartment balcony. Use one in a garden or landscape for a dramatic effect.
Bring the lush beauty of spring into your decor by decorating with a flowering artificial ball topiary. A colorful hibiscus topiary recreates the feeling of a tropical vacation, no matter what region you live in. Mini rose topiaries, on the other hand, give your space the look of a beautifully maintained garden.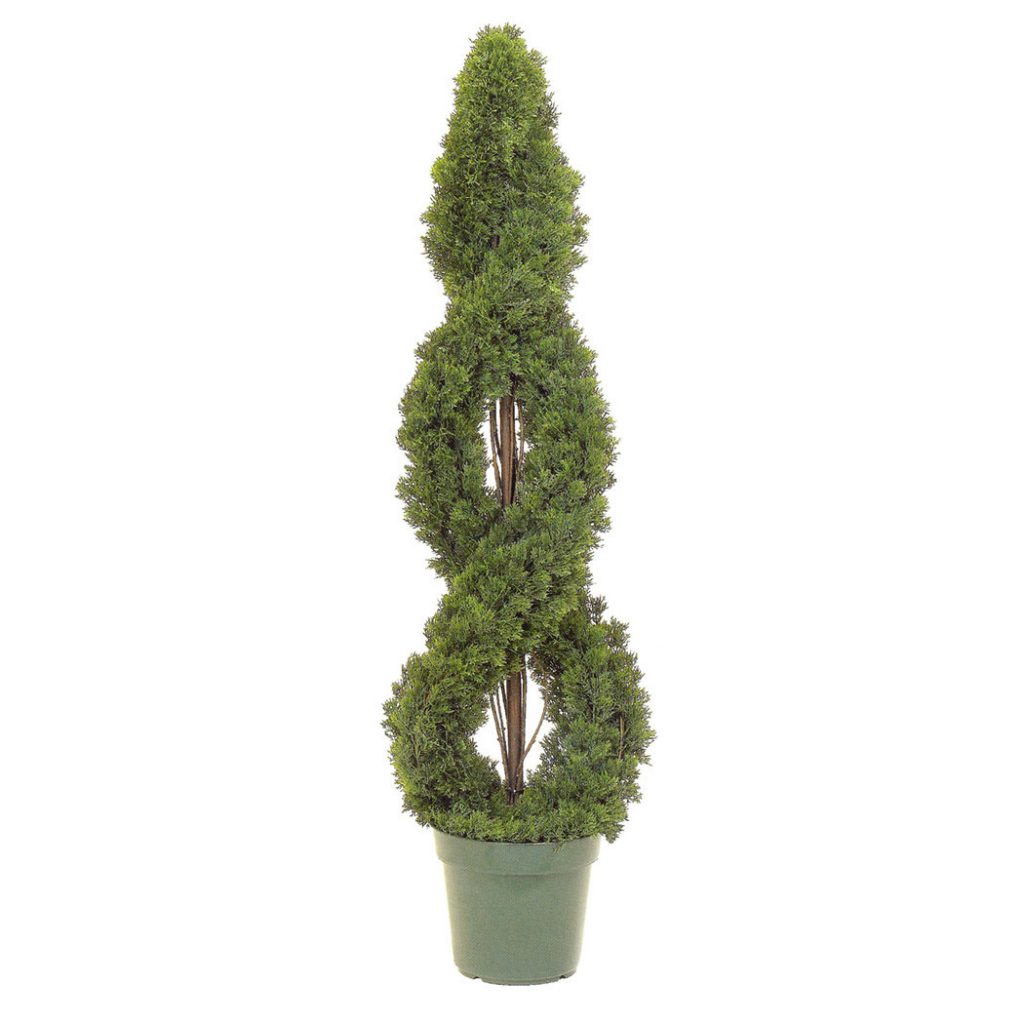 Spiral Topiaries
Another traditional topiary shape is the spiral. The spiral design draws the eye up and adds vertical interest wherever it is used. Picture two of these stately cypress spiral topiaries flanking your front door.
For a less formal look, opt for the looser appearance of a juniper spiral topiary. Its free form and textural greenery makes it a perfect accent to any porch or garden.
A spiral topiary can also add architectural interest to your landscape. Make a dramatic statement with the bold architectural shape of this boxwood topiary. Add an organic element to a great room or formal living room with a double spiral topiary. Since these topiaries are suitable for both indoor and outdoor spaces, you will find that you can get endless use out of a single piece.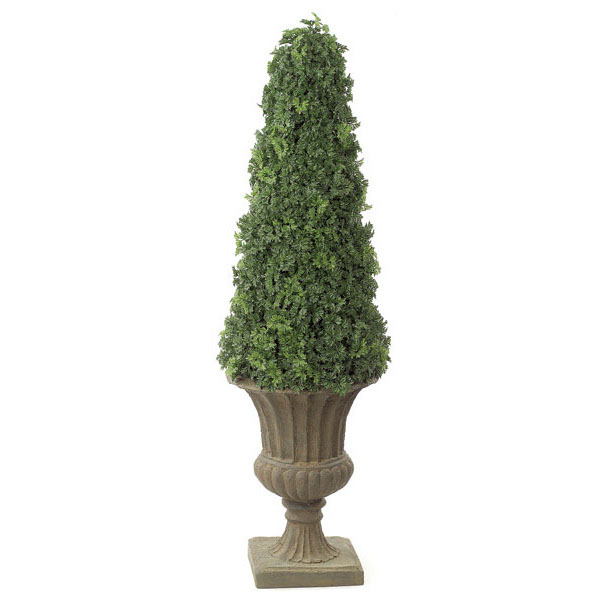 Cone Topiary
Add height to your mantle or sofa table with a beautiful cone topiary.  Whether a 20-inch tabletop topiary or a 6-foot outdoor version, this shape is a great way to add height and drama to any room or garden. The slim design of cypress cone topiary conserves space while adding height and architectural interest. For a more traditional look, consider a pyramid-style cone topiary.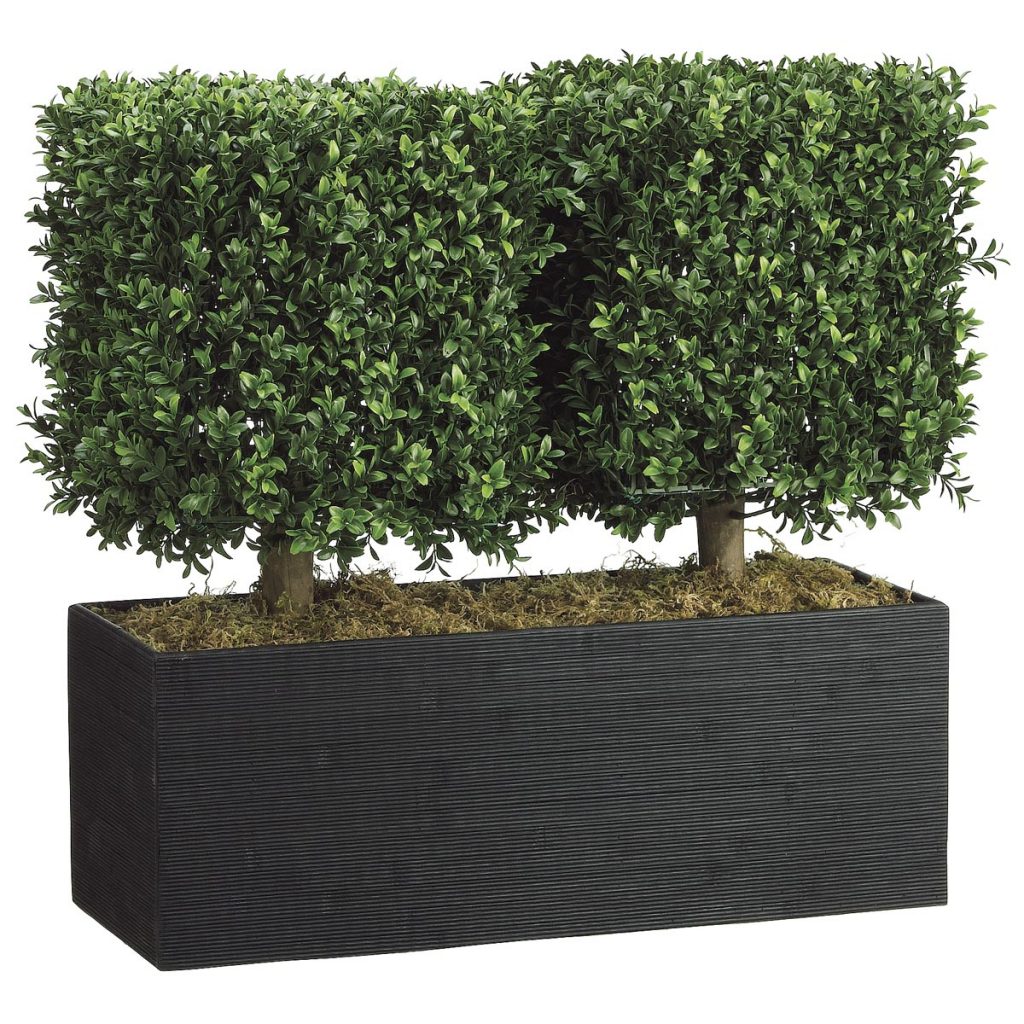 Hedge Topiary
The flat sides and right angles of a hedge topiary make it a great anchor for your garden or porch. Need to separate a shared patio or balcony? Consider the compact design of this hedge topiary. A great way to define your space, this topiary could stand alone or be combined with other boxwood topiaries.  Another way to display hedge topiaries is on a mantle. Small versions of this sophisticated shape bring a little touch of greenery to this often poorly-lit area.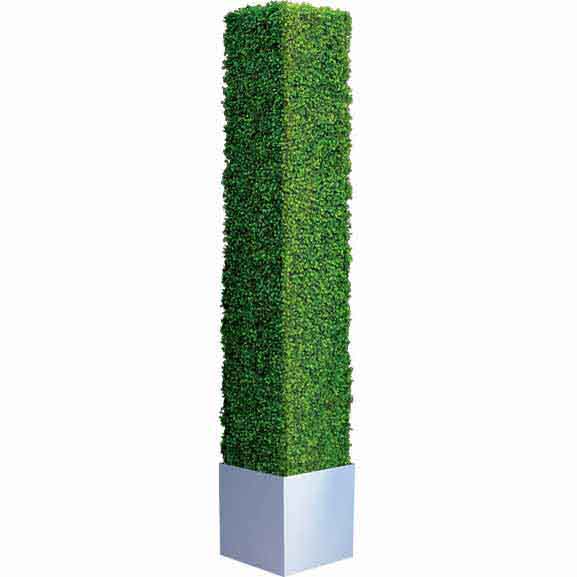 Column Topiary
A more vertical version of the hedge topiary, the column topiary adds height with its geometric shape. Picture a row of these stately topiaries on a rooftop deck or place one in each corner of a courtyard for a dramatic look. Best of all, because these topiaries are artificial, you never have to worry about trimming them to maintain the perfectly manicured shape.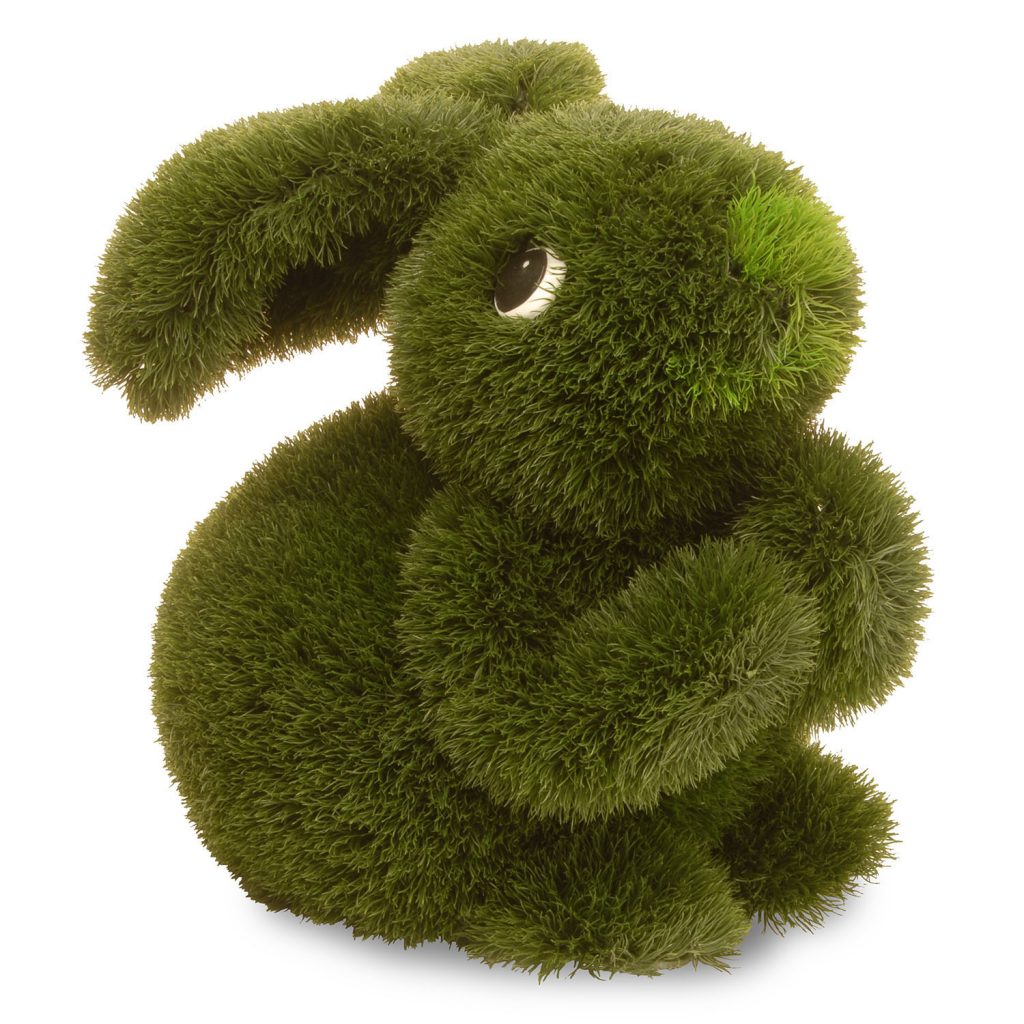 Animal Topiary
For a touch of whimsy, consider an animal topiary. Reminiscent of the character topiaries at Disney World, these small topiaries will put a smile on your face. Tuck one at the base of a potted plant, place one among a grouping of planters or display one on a mantle or tabletop for an amusing touch.
Sizes of Artificial Topiaries
Because topiaries range in size from the smallest 8-inch ball topiaries to the majestic 8 foot boxwood column, there is a topiary to fit any location. Smaller topiaries are a great addition to a tabletop display. Use a tabletop hedge topiary in the center of a mantle or sofa table. Use a pair of 16-inch potted cone topiaries to add height to your tabletop or mantle. When purchasing a topiary for a dining table centerpiece, make sure to select a height that will not interfere with a light fixture or chandelier. This is the perfect place to use a small ball topiary. It will add color, texture and shape to your centerpiece without interfering with conversation at the dinner table.
Two to three foot topiaries are perfect for accents in your garden. Use the interesting shapes to add interest to your flower beds or add them to your porch or balcony for color and shape.

Four and five foot topiaries are a nice contrast to a hedge. Tall enough to rise above other plants, they are a perfect way to add architectural interest to a landscape. Flank your front door with potted topiaries for added curb appeal. Indoors, this is also a great size to add to a living room, great room or entry.

Finally, for larger gardens or taller ceilings, consider a stately 6 to 8-foot topiary. Outdoors, these are perfect for a larger yard because they are more visible. They are great as a centerpiece to your landscape or as an anchor for your design. Indoors, they are great for rooms with high ceilings. Picture an 8-foot topiary in a two-story entry or great room. This size is also perfect for commercial settings. Welcome your customers with a beautiful 6-foot potted topiary.
It is clear to see why topiaries have been popular for thousands of years. Today there is an artificial topiary in a shape and size to suit any need.