Artificial Christmas trees are versatile and long-lasting. While they are usually easy to assemble and use, the set-up can be time-consuming. Many of the taller trees come in several sections and the branches need to be separated and fluffed to give a full effect. Depending on the size of the tree, this could take a couple of hours to get the desired look. Purchasing a pre-lit tree definitely saves time, but if you want easy out of the box Christmas trees, consider one of these ten options.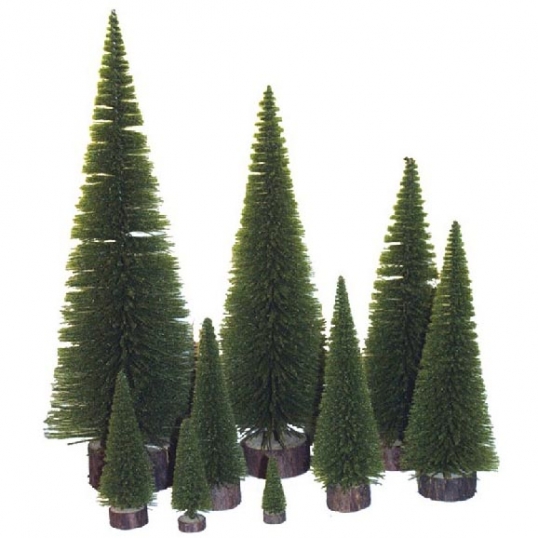 1. Tabletop Christmas Trees
Perhaps the easiest Christmas trees to use right out of the box are the tabletop trees. These trees come in a variety of materials and sizes. Meant to grace a tabletop or mantle, these trees require no preparation. Group several pine trees for a festive winter look or add a pop of color with a bright red layered Christmas tree. Since these trees are small, come with a base and need no additional decorating, these are the simplest Christmas trees to use.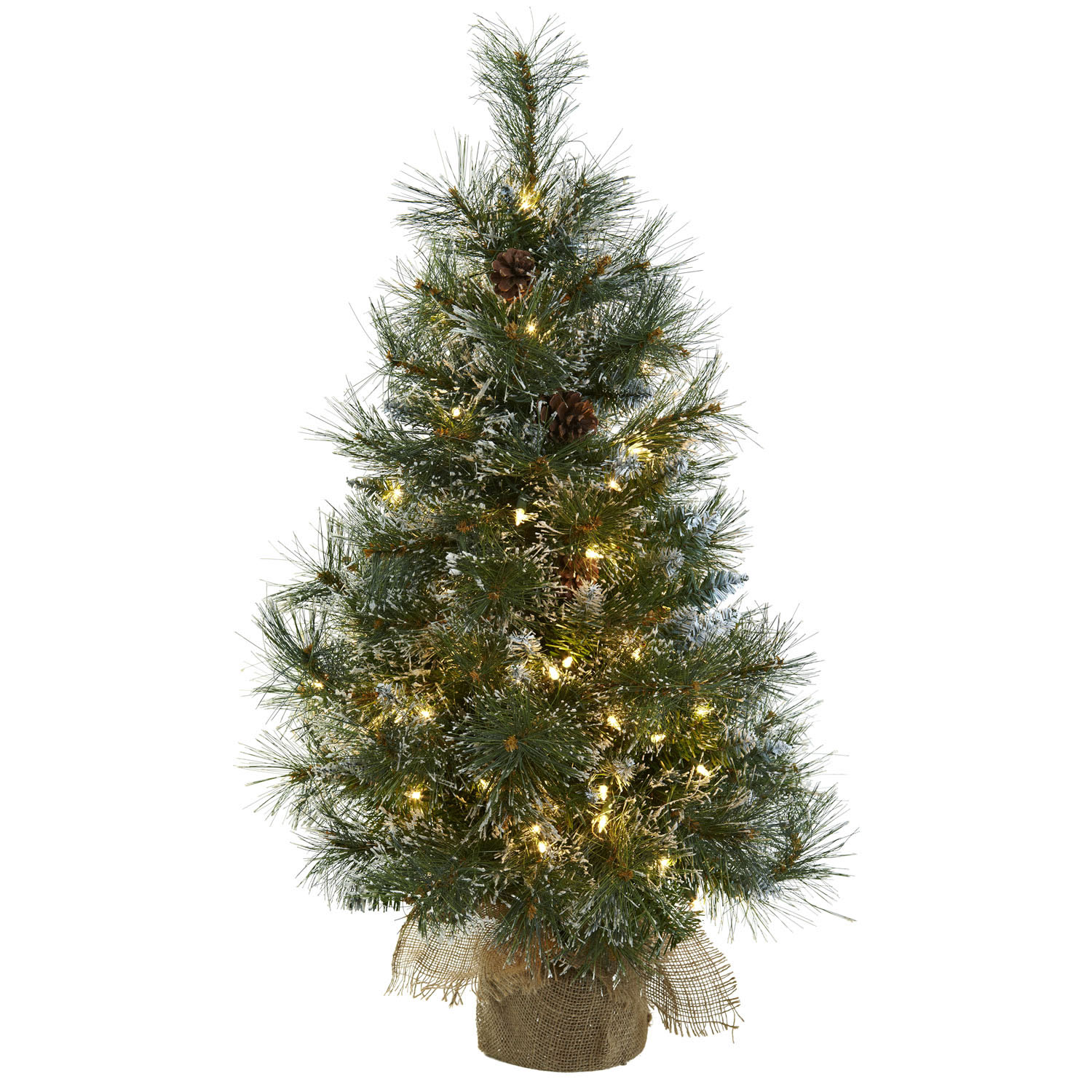 2. Christmas Trees with a Burlap Covered Base
For a slightly larger space, consider an artificial Christmas tree with a burlap-covered base. These pre-lit trees come in one piece, need little fluffing, and eliminate the need to cover an unsightly metal stand. The burlap-covered base gives it a rustic appeal. The compact size makes them perfect for an accent tree any place in your house. Leave it undecorated for a winter look or decorate it with ornaments or candy canes for a holiday look. Right out of the box, this tree makes a great addition to your holiday decorations.
3. Christmas Trees in Planters
For a taller tree that is easy to set up out of the box, consider a Christmas tree in a decorative planter. This sturdy base eliminates the need to cover a metal stand. The one-piece construction and pre-lit branches make set-up a breeze. With several options from which to choose, setting up one of these trees is less time consuming and easier than a sectioned artificial Christmas tree in a metal stand. Decorate it with ornaments to complete the look.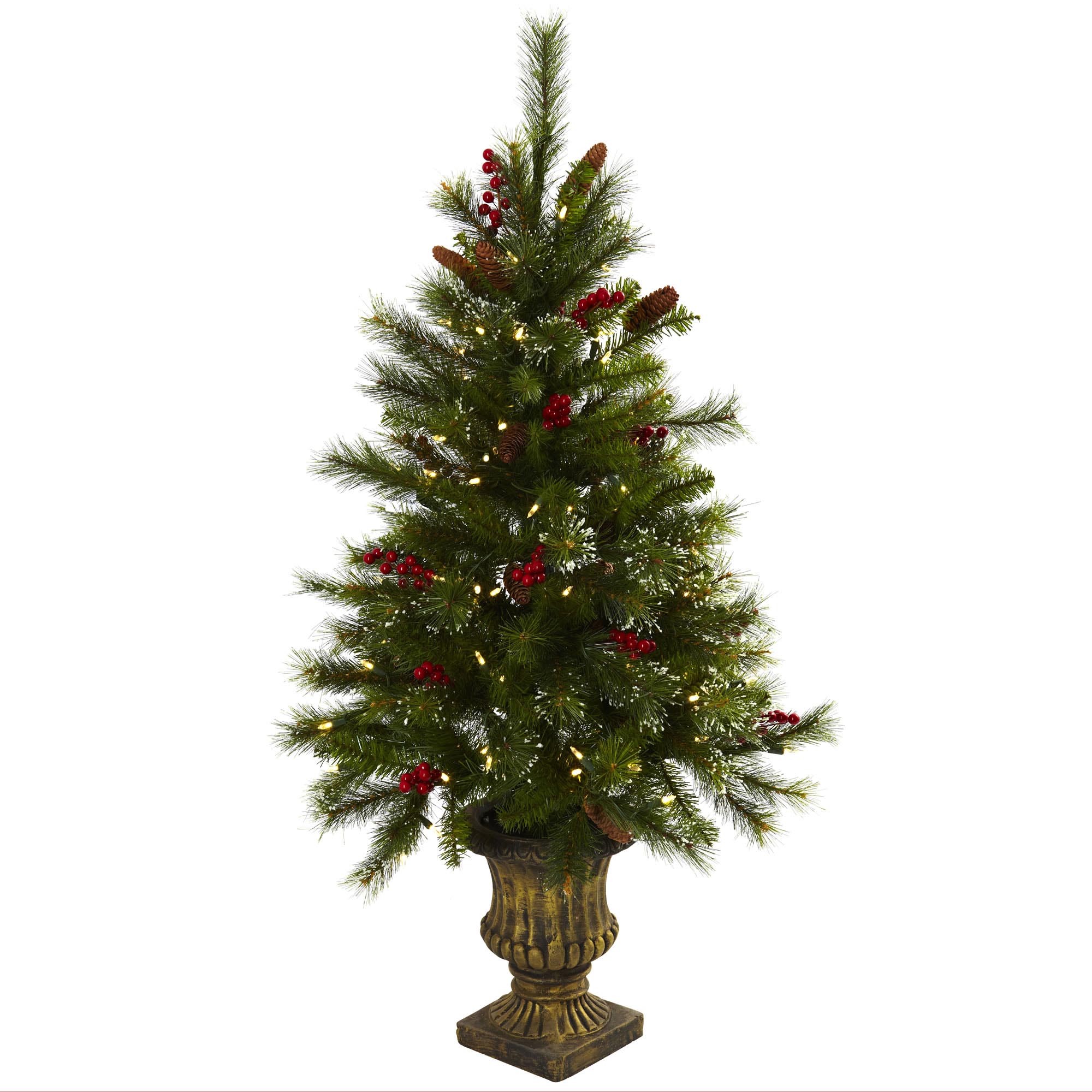 4. Christmas Trees in Urns
Like the Christmas trees in a decorative planter, an artificial tree potted in an urn is easy to set up out of the box. Pre-lit and decorated with berries and pinecones, this tree needs no additional work to make a festive holiday statement. Elevate it on a small table to make a perfect focal point for your holiday display or use a pair of potted artificial Christmas trees to flank your front door. The decorative urn eliminates the need for a tree skirt.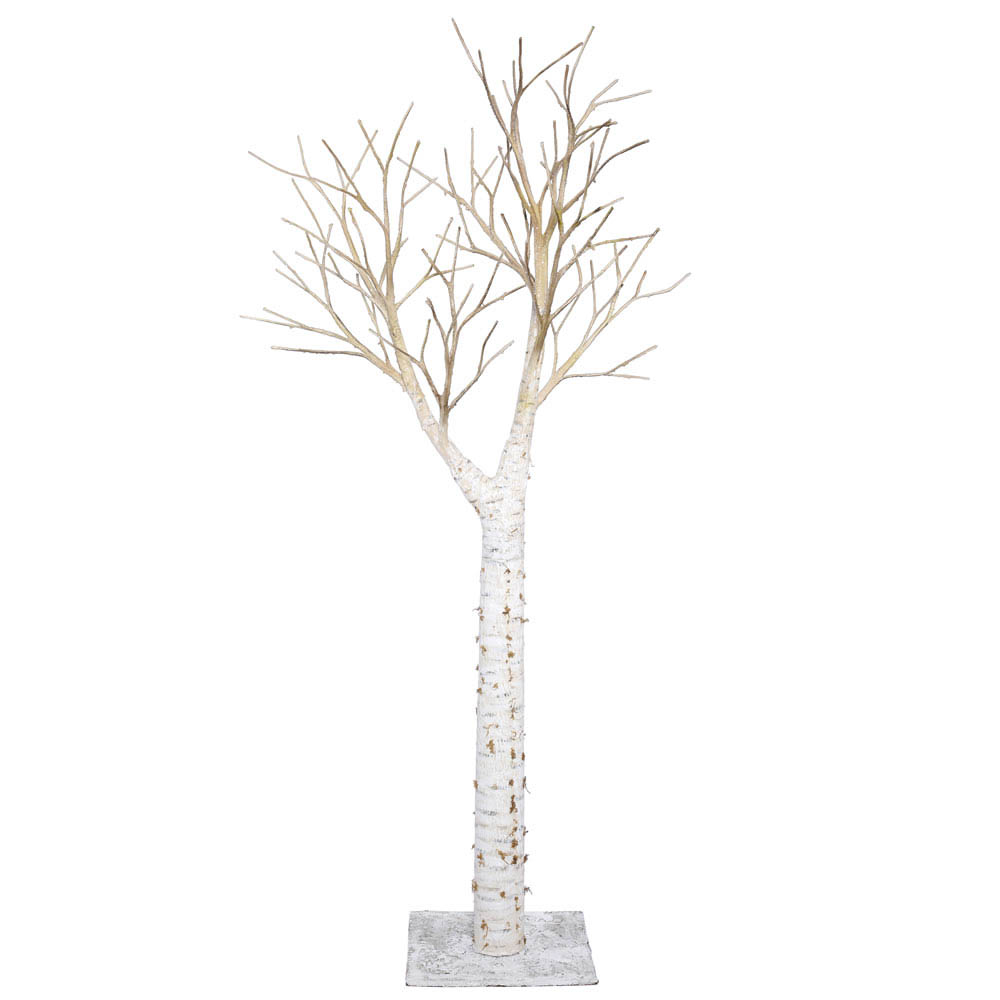 5. Birch Christmas Trees
Make a bold statement with a pre-lit birch tree this Christmas. Truly ready to go with no additional work, this stately tree would make a beautiful backdrop to your Christmas decorations. Picture the white branches accented with artificial cardinals or red ribbons and surrounded by poinsettia plants. This non-traditional Christmas tree would be a striking addition to your holiday decorations.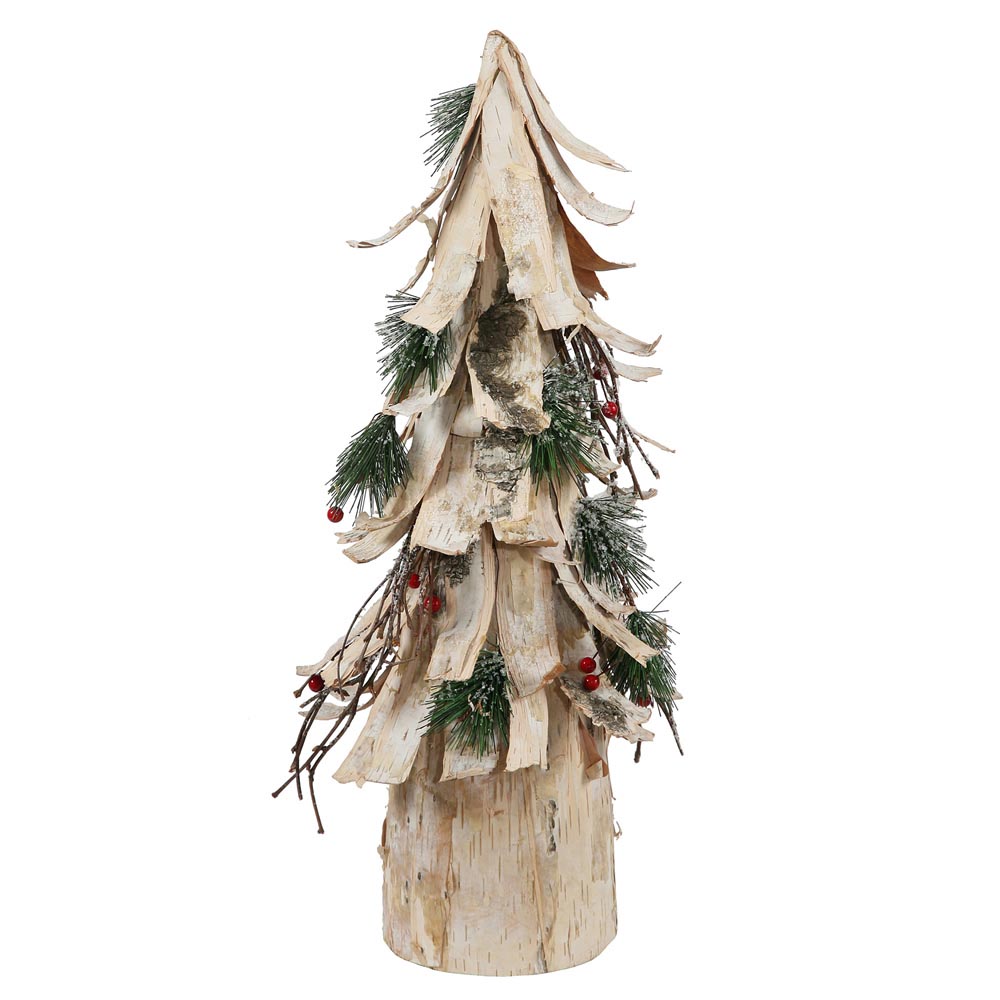 6. Birch Bark Christmas Trees
If you like the look of birch but don't have space for a six-foot tree, consider a birch bark tree. These small accent trees are completely ready out of the box. The cone shape is reminiscent of a traditional Christmas tree while the material is strips of birch bark. This tree would make a great centerpiece or mantle display. Add some pine branches or twigs to make a beautiful, natural vignette.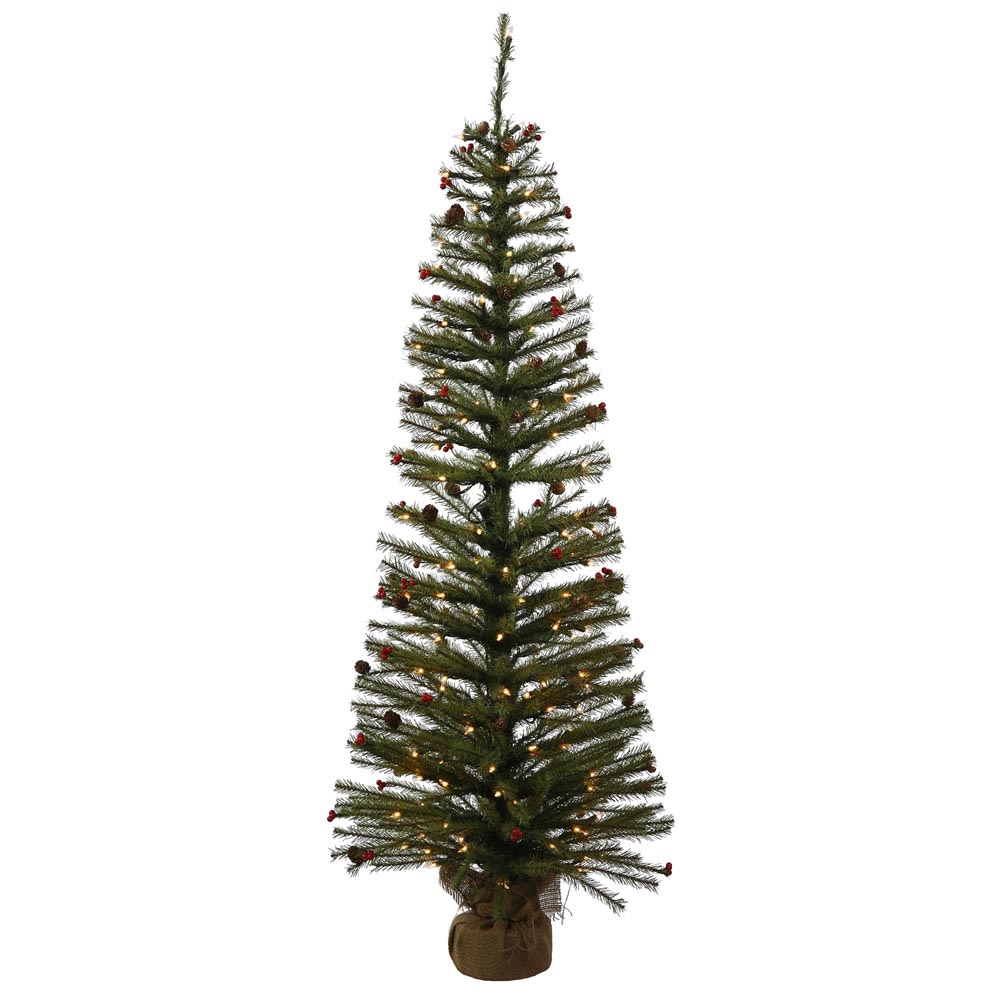 7. Pistol Berry Christmas Trees
If you want a more traditional artificial Christmas tree that is easy to set up out of the box, consider a Pistol Berry tree. The hinged branches don't have multiple tips to fluff. It comes in several sizes and can be purchased either unlit or pre-lit. The burlap-covered base eliminates the unsightly metal stand and makes set-up a breeze. Set up the tree, fold down the branches and decorate as you wish. Storing this tree is also easy. Just fold and store.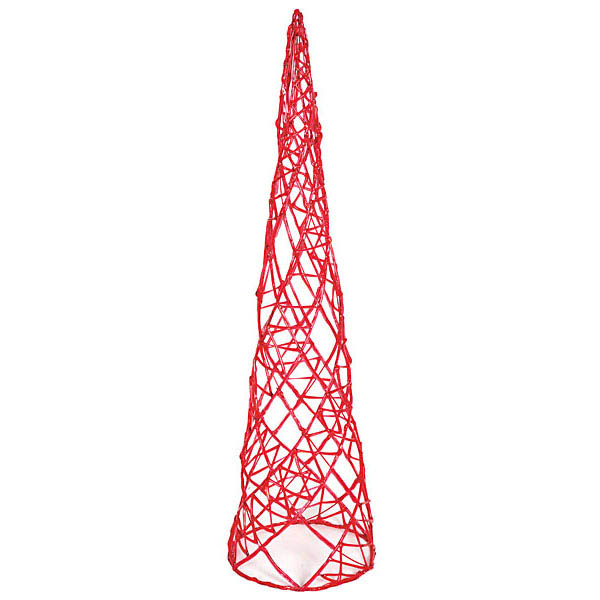 8. Acrylic Cone Trees
Add some architectural interest to your holiday decorations with an acrylic cone tree. These trees are a great accent to your holiday decorations and come in several sizes and colors. The spiral design requires no additional ornamentation. Just open the box and place the tree in the desired location.  There are no branches to fluff or base to cover making it an easy way to add the Christmas spirit.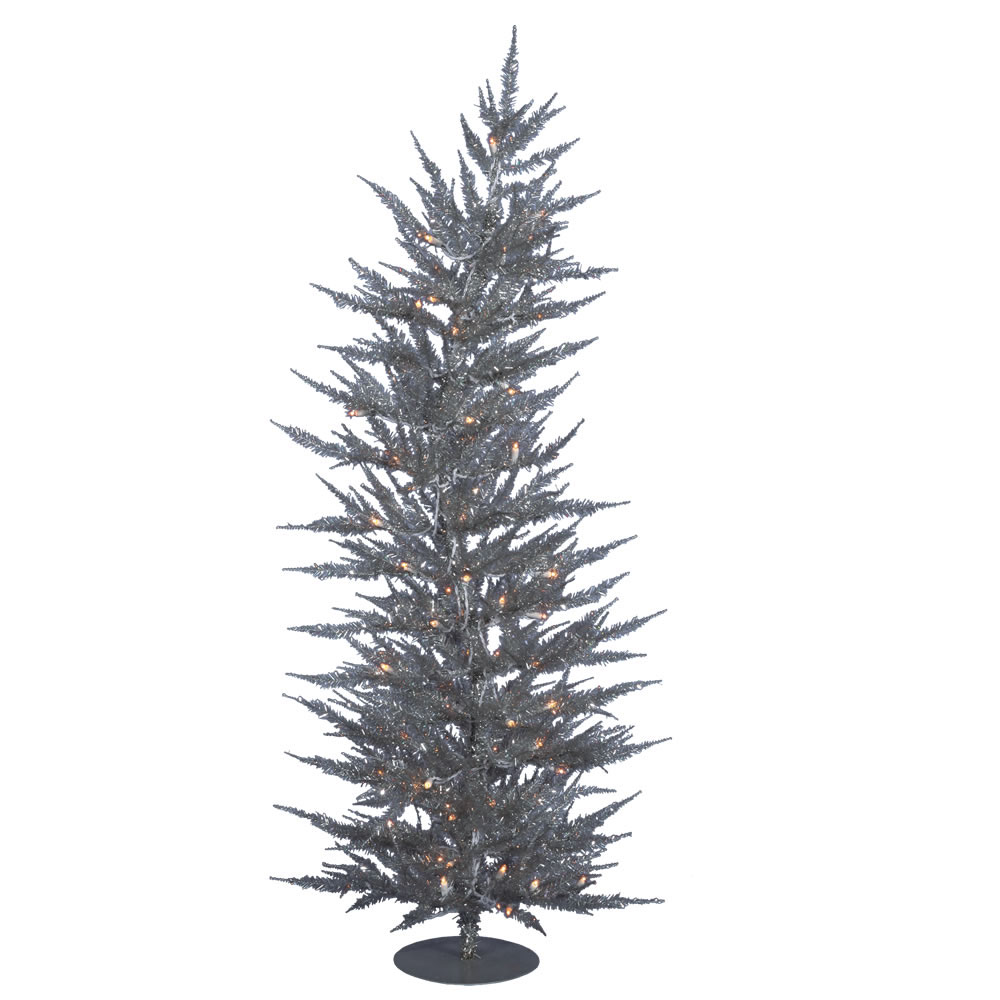 9. Laser Christmas Trees
Add a whimsical note to your holiday décor with a colorful laser Christmas tree. The thin silhouette makes this an excellent choice for a narrow corner or small room. With the many bold color choices, there is a perfect fit for any décor. The built-in stand can be left uncovered or simply covered with a coordinating fabric. The sparse branches are easy to position and require little fluffing. These pre-lit trees are easy to use right out of the box or can be decorated with ornaments.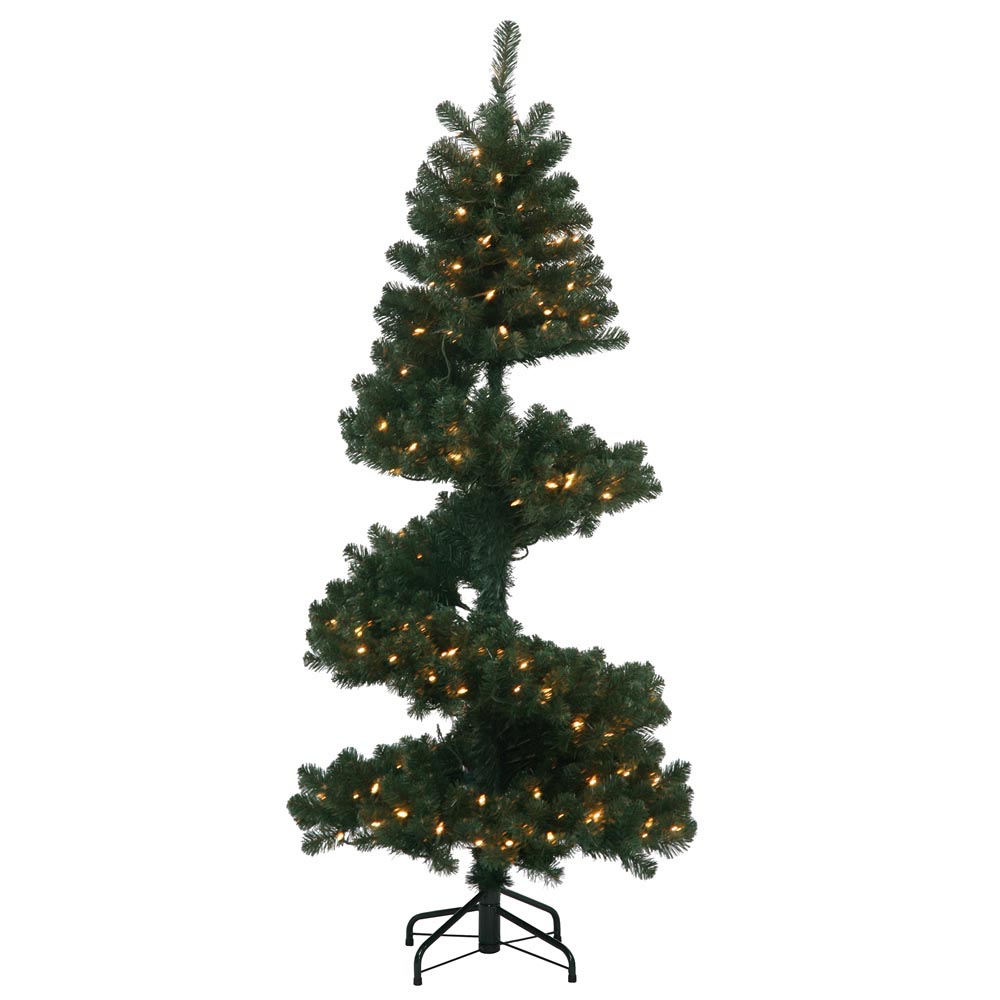 10. Topiary Christmas Trees
Another style Christmas tree that is easy to set up is a topiary tree. These trees come in several different heights and styles. Because of the topiary shape, they require less positioning and fluffing. The square cone style is especially versatile. A pair of these pre-lit trees would be perfect flanking your front door. While decorations are stunning on a topiary Christmas tree, the shape makes them attractive without additional ornamentation.
If time is of the essence this holiday season, there are many time-saving options when choosing your artificial Christmas trees.