The summer may feel as though it is slipping away but there is still plenty of time to host some amazing dinner parties. If cooking out is a favorite hobby, a quality outdoor dining table is an absolute must. The Euro line by POLYWOOD is a great choice for nearly any style of home. This collection pairs traditional style elements with contemporary designs.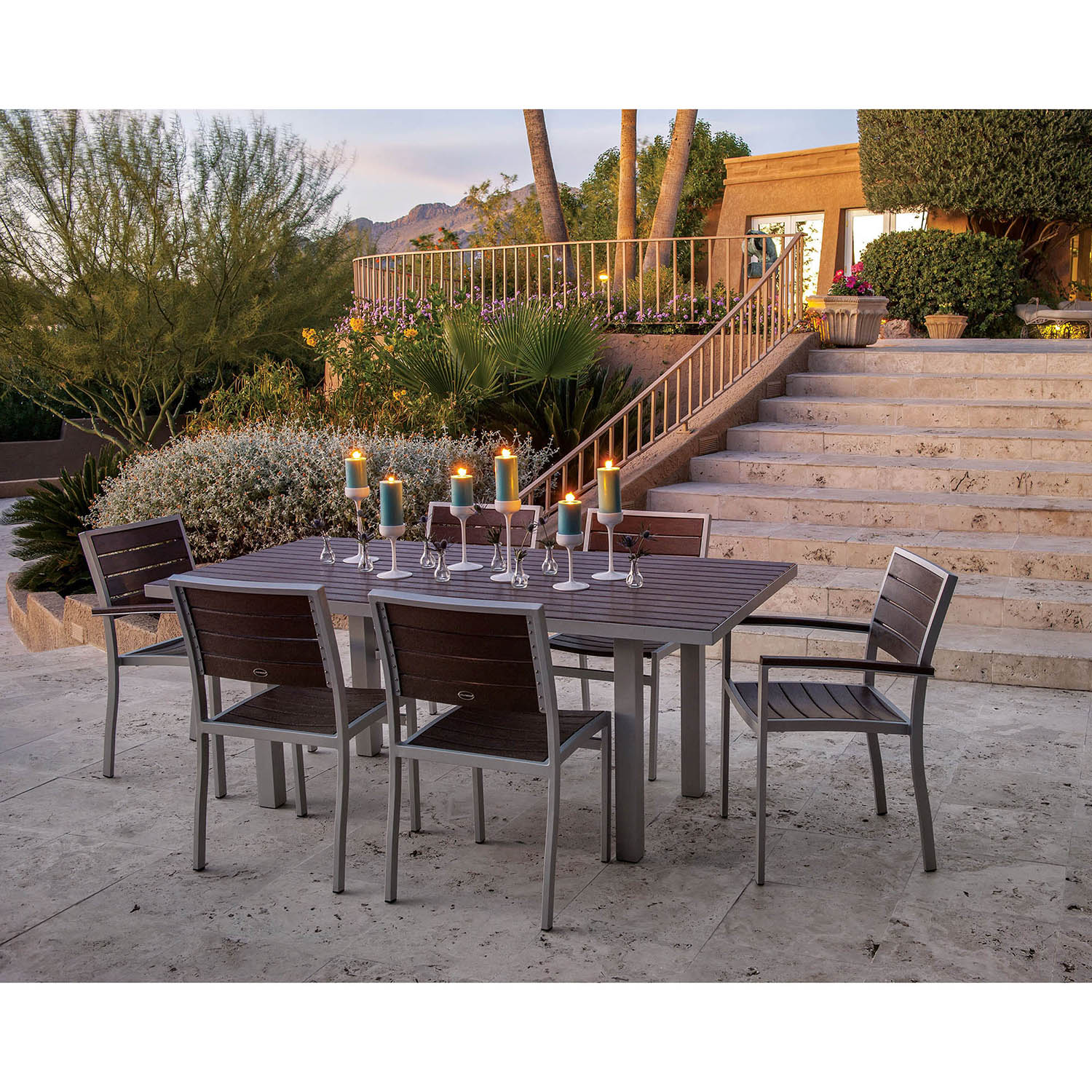 Euro Color Options
The Euro dining set comes in many different color combinations, making it easy to customize the set to coordinate perfectly with your decor. The first color option is the metal framework around the piece and the second is the color selection of the wood itself.
Textures Silver & Mahogany
Textured Silver & Teak
Textured Black & Sand
Textured Bronze & White
POLYWOOD Lumber
The top of this table may look like wood but it is so much more than that. The synthetic lumber used to create this table and the coordinating chairs is actually a manufactured plastic lumber that has been made out of recycled bottles that have been dyed in natural wood tones.
When you purchase POLYWOOD furniture, not only are you helping the environment by purchasing outdoor furniture made out of recycled materials, but you are also getting furniture that is built to stand up to even the harshest elements. This lumber will not chip, crack, fade, or warp.
Dressing Your Table
Outdoor Dining tables don't take much to make them the star of the show. Place them on a flat, even surface such as a deck or patio. Arrange the chairs around the table, and add a minimal number of accessories to tie it all together. A few candles of varying heights and a few flowers are all you need to make the table an inviting place for all your guests. Make sure all the items in the center of the table are low enough to not obstruct the view between you and your guests.