Outdoor entertaining during the holidays poses it's own set of challenges, the biggest of which is warming up the space enough to be comfortable for your guests. Fortunately, there are a wide range of products that can help you do that. Whether you are looking for large heaters or smaller elements that will be more inconspicuous, FireSense has just what you are looking for. We are going to show your our five favorite elements for heating up a holiday party.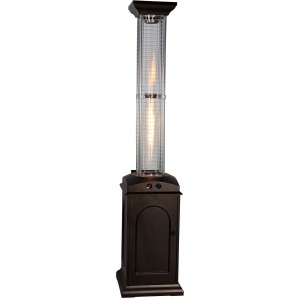 1. Flame Heaters
Restaurants rely on flame heaters to stylishly heat their outdoor dining spaces and it is clear to see why. These sleek, tall heating elements are fun to look at and provide a ton of heat. They run on standard propane tanks and can  be moved around your space for ultimate versatility.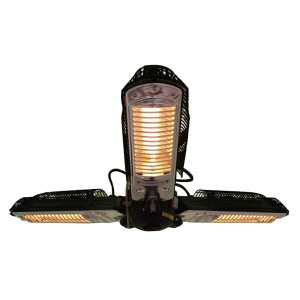 2. Umbrella Patio Heaters
These are an innovative idea for outdoor dining spaces. They attach directly to the center pole of your existing patio umbrella. The trio of heaters directs heat down toward guests sitting at your table without getting in the way or taking up additional floor space.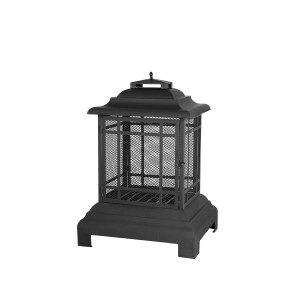 3. Patio Fireplace
These cage fireplaces are a great option for outdoor living spaces. You can use them like an indoor fireplace to anchor your outdoor furniture and crate a true outdoor room. The cage around the fire element improves the safety without taking away from the style of the piece.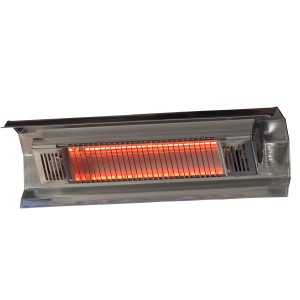 4. Wall Mounted Heaters
If you want to truly extend the number of months you can use your deck or patio, wall-mounted heaters are a great investment. They can be installed directly on your exterior walls and provide a great amount of heat. They are especially useful for areas that are close to your home. Because they are permanently installed, they are always at the ready when you have a chilly evening.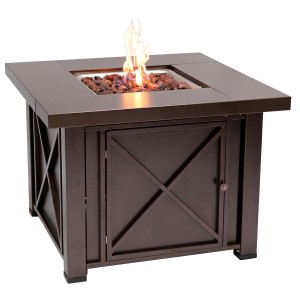 5. Fire Pits
Fire pits are so much more than just a heating element, they are also a great gathering place for a backyard space. As they are burning guests can gather around, sink into comfortable chairs, and visit with one another. If you are looking to crete a few intimate seating areas, fire pits are a great way to do it.