Sometimes, all you need to get started on a beautiful design is a little bit of inspiration. Let us inspire you to decorate your little girl's bedroom with this adorable example of how a colorful artificial tree can add joy during the holiday season. We will even give you a great idea on how the elf can get in on the action with these girly Christmas decorations.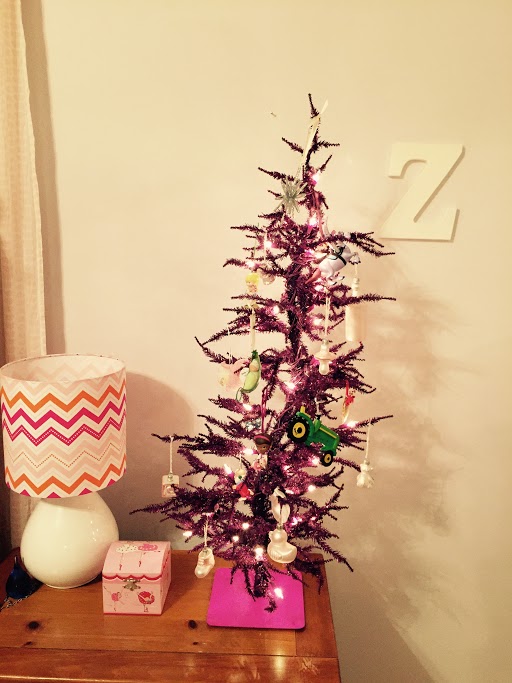 Featured in this image is our whimsical fuchsia artificial tree. This tree perfectly coordinates with the existing color scheme of the room and give you a play to showcase your child's most meaningful ornaments. A pretty pink jewelry box, fun lamp, and letter on the wall complete the vignette perfectly.
Get the Elf Involved
If you have a real little one, you could even consider allowing your Elf on the Shelf to deliver the tree. Place the tree on a dresser, set a basket of ornaments next to it, and a little note saying "Santa can't wait to see how you decorate this tree." Adding a small tree to any child's room is a great way to incorporate those handmade and accumulated ornaments without having to give up the color coordinated look of your main Christmas tree. For those of you who are out there having the meaningful ornament/color coordinated ornament debate, here is your solution.
Go Bigger for a Playroom
In this case the mini tree is being featured in a bedroom but a taller version of a tree such as this would also be an adorable way to decorate a playroom for the holidays. If you have colorful trees decorating your home this Christmas,  be sure to send us a picture. Your child's bedroom or playroom may be the next one we feature on our blog.