Do you love the look of a well-placed wreath but have no idea how to hang it? Today we are going to go step-by-step through the various wreath hanging methods you can use to showcase your favorite wreaths. Once you see how easy it is to hang a wreath you will want to feature them in every room of your home.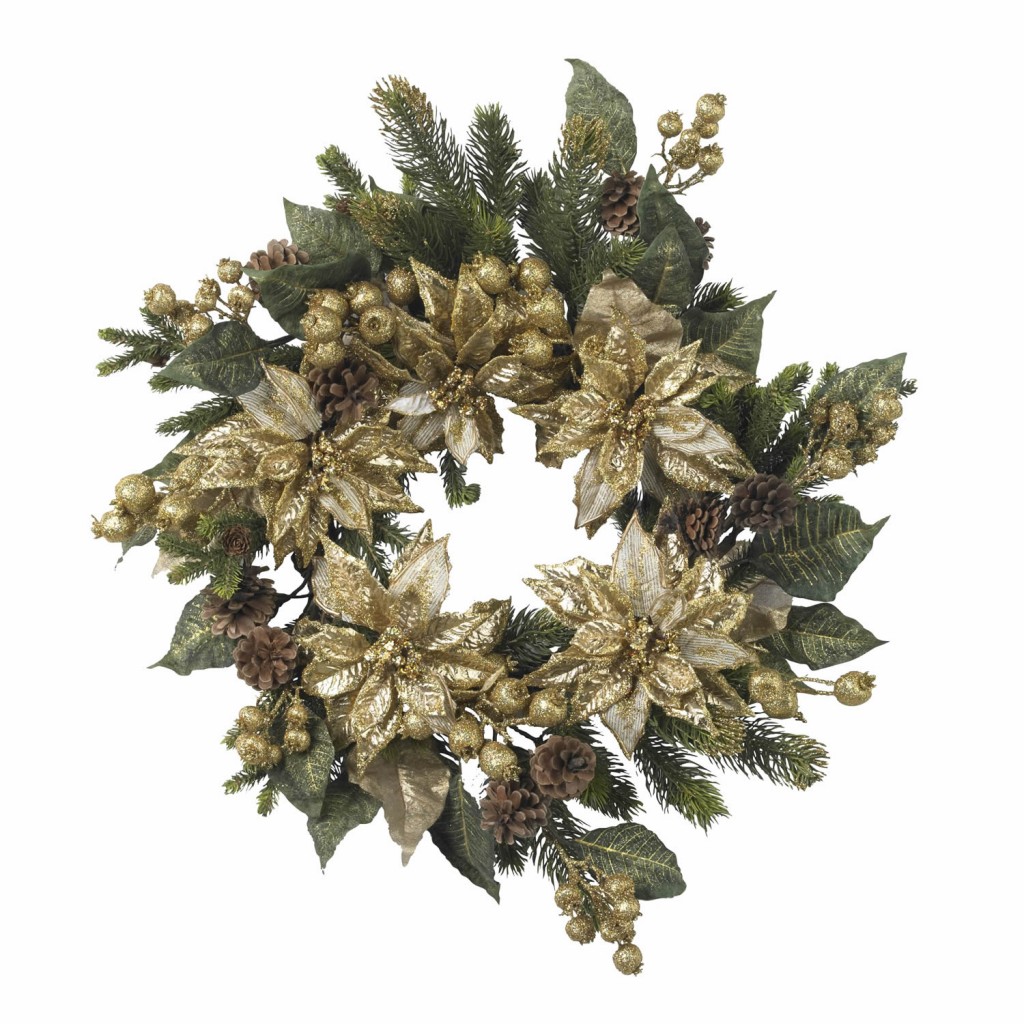 Adhesive Wreath Hooks
Adhesive hooks are available for virtually every purpose, including wreath hanging. Companies such as 3M manufacture sturdy hooks that adhere to your wall with a strong adhesive foam. This is a fantastic option for temporary wreath hanging, such as during the holidays. It holds up your favorite seasonal wreath while you are using it yet they can be cleanly removed and leave no harm to your wall once the season has passed.
Tip:
Make sure that you take the weight of the wreath into account when you purchase an adhesive hook. They will say on the package how much weight they can support. Be sure to choose the one that has an appropriate weight capacity for your wreath.
Over the Door Wreath Hook
When it comes to hanging a wreath on the door an over-the-door Wreath hook is the ideal option. These metal hooks are readily available at both home decor and craft stores and come in many styles and finishes. Choose one that will look great all year long or opt for a themed hook for the holidays. These hooks slide over the top of your door and perfectly suspend any wreath at the ideal height. Once the hook is in place, just place your favorite wreath on the hook and enjoy. It can't get any easier than that.
Tip:
Wreath hooks are available in multiple lengths, depending upon the height of the door. Before you shop. measure from the top of your door to the point where you want the top of the wreath to be. Choose a hook that is within that measurement range.
Picture Hook
One of the most convenient ways to hang a wreath is with the picture hooks you already have on hand. Many wreaths come with a wire on the back to hang them from but if yours does not you can easily add one by wrapping the top of your wreath with a thin strand of wire around the top of your wreath and twisting it in the back to form a loop to put over the picture hook. This is an incredibly secure option for anytime you want to hang a wreath permanently. It is even more secure than an adhesive hook but it will leave a small nail hole in your wall that will need filled if you plan on taking the wreath down in the future.
Tip:
Use a small profile picture hook so that it can not be seen peeking out from behind the wreath. Make sure to check the weight capacity of the picture hanger, just as you would with an adhesive wreath hook.