Just because it is fall doesn't mean that we have to retreat indoors and say goodbye to spending time on our decks and patios. There are many different outdoor heating elements out there that can not only extend the time that you spend outdoors, but add tons of style to your space as well.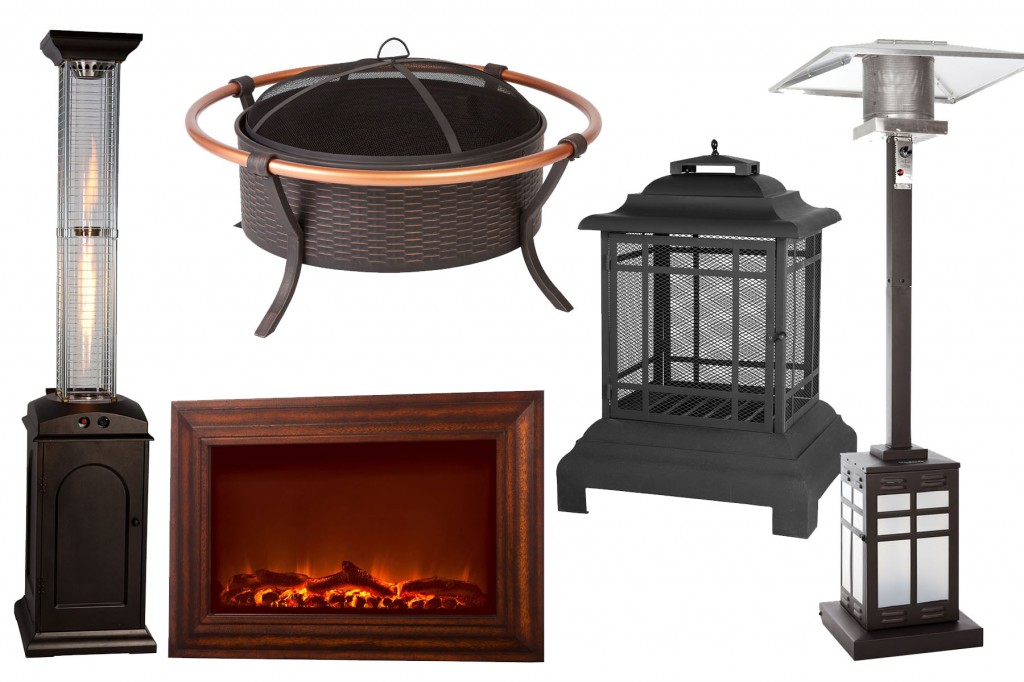 1. Flame Heater
Your outdoor living room or dining room can be every bit as comfortable as a restaurant patio with the addition of a flame heater. These tall heaters feature a stainless steel grid and burners that emit heat to the surrounding area. This heater conveniently runs off of the same propane fuel that you already use for your gas grill.
2. Fire Pit
Fire pits are a great choice if you want to do more than just heat your patio because they are also an instant gathering area for the family. Fire pits are available in so many different styles and sizes that it is easy to choose the ideal one for your deck or patio. Just surround them with comfortable outdoor chairs and extend the number of fall and winter hours you spend outside. Both ethanol and wood fire pits are available, depending upon which you prefer.
3. Outdoor Fireplace
Mobile outdoor fireplaces are basically a beautiful cage that contains a fire safely while heating up a nice, large area. The sturdy construction and decorative details make them every bit as decorative as they are functional. Think of them like an indoor fireplace and surround them with your favorite outdoor living furniture.
4. Patio Heater
Patio heaters are a classic outdoor heating element for outdoor dining rooms. Whether you are heating an entire restaurant dining room or a small deck, we have you covered. There are even tabletop versions that can be placed on a side table or in the center of the dining table itself.
5. Electric Fireplace
These stylish fireplaces can be hung directly on a wall and plugged into the closest electrical outlet. The benefit to that is that you never have to worry about running out of wood, fuel, or propane. Because this fireplace is intended for indoor use, it is only appropriate for protected transitional spaces such as sunrooms and indoor living rooms.