First impressions are everything and a well decorated Christmas entry table will greet your guests with the joy of the holiday season. If you are planning on hosting a holiday party, Christmas Eve dinner, or Christmas day extravaganza, start by making sure that guests are greeted in style. Today we share a beautiful example of how a couple inexpensive pieces of decor can transform a ledge into a designer-worthy holiday vignette.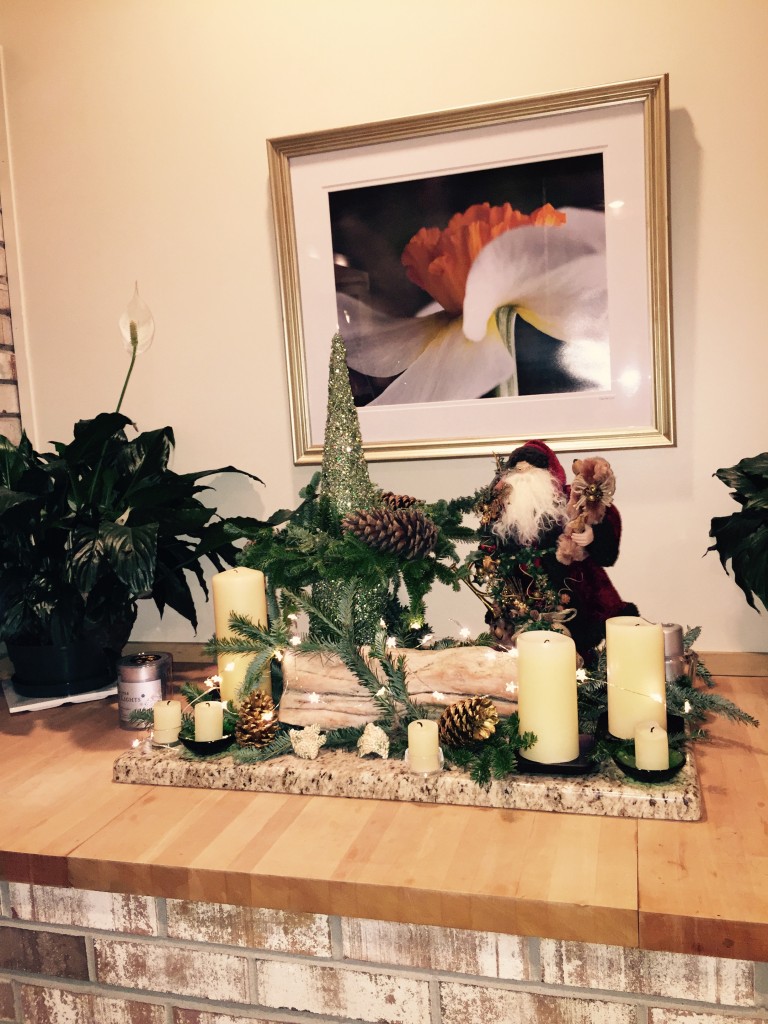 What You Need
Extra Greenery
Candles
Pinecones
Taller Christmas Decor
Lighting Strands
Step 1: Gather Your Supplies
There is no need to purchase exactly what is pictured here. Just gather the various elements that make this little holiday scene work so well. Gather up your supplies and place them on a chair or table near you.
Step 2: Start From the Top
Start by placing your taller items first. They look better when they are closer to the back of the arrangement so that you still have room for shorter items in front of them. In this case it is the christmas tree cone and Santa figurine that are the tallest elements.
Step 3: Continue Adding from Tallest to Shortest
With your tallest items in place, continue adding your elements, working your way from the tallest elements to the shortest elements. Take a couple minutes to move them all around until you are happy with their final placements. This may take a couple of tries until you have it just right.
Step 4: Add Greenery
Once all your larger items are in place, start taking sprigs of greenery and placing them throughout the vignette. This will add much-needed green accents to the scene, not to mention incredible texture. You can either choose clippings from a Christmas tree of you can opt for an artificial garland or spray for this layer.
Step 5: Light it Up
The fifth and final step is to add some beautiful twinkle lights. This is especially impactful in the evening, when the rest of the house gets dim and you are able to illuminate all your favorite holiday decor.