The Southwestern United States is no stranger to the devastating effects of a severe drought. The fact that California, Idaho, Oregon, Utah, and Washington experienced the hottest June since 1895 doesn't help the situation (National Centers for Environmental Information). As for the rest of the contiguous United States, June was the second hottest it has been in that same time period. Long term drought conditions can wreak havoc on your yard. Fortunately, there are some unconventional things you can do to keep your yard looking great, even under the hottest and driest of conditions. Gardening in drought conditions takes a little bit of creativity but it can be done.
Gardening During Drought Conditions
When the conditions dry out, often the grass and outdoor plants are the first to feel the effects. Often times the city will restrict the amount of water that you can use, causing you to run your sprinklers less or not at all. When this happens it does not take long for your yard to begin to wilt. In Arizona, common dry conditions have resulted in homes using rocks and sand for landscaping instead of grass. Those that aren't ready to take the plunge to a grass-less yard sometimes choose to lay down a high-quality artificial turf instead. It looks surprisingly real and gives your yard the lush, bright green look you love.
The same can be done for your gardens, flower beds, and window boxes. Yank out any plants feeling the effects of the drought and replace them with high-end artificial outdoor plants and flowers instead. They look just like the real thing but don't require a single drop of water. Keep any drought-friendly natural plants in among the artificial plants for a more natural, region-specific landscape.
Planting artificial flowers and plants in your garden is easy. At the end of this blog is a video that shows you just how simple it is to create a lush flower bed with artificial ferns, flowers, and boxwoods.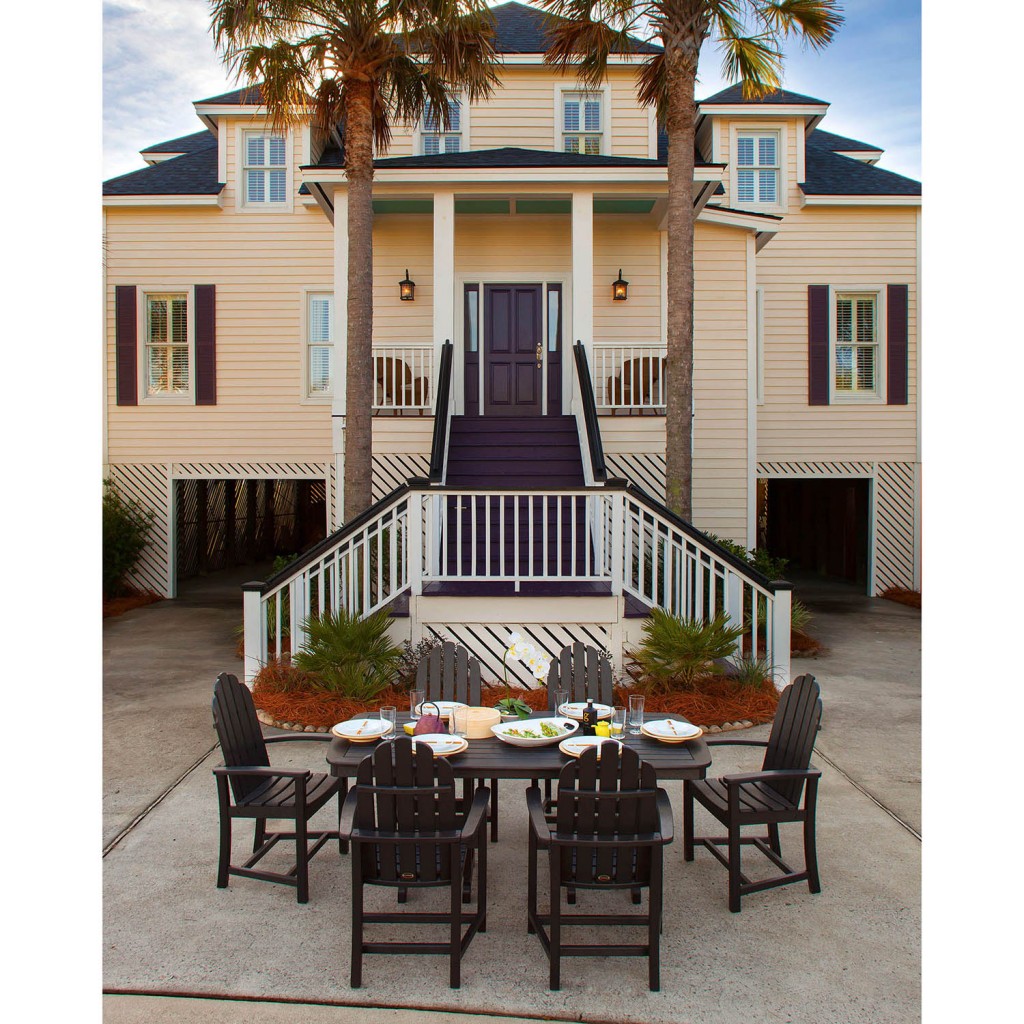 Outdoor Furniture for Drought Regions
If you live in the drought regions of the Southwest, you know how harsh the summer sun can be on your outdoor furniture. Dry rot and fading are frequent problems, but not when you choose outdoor furniture that is built to stand up to even the harshest of elements. POLYWOOD outdoor furniture does just that. Unlike other patio furniture, POLYWOOD products are made out of a synthetic lumber that is made out of recycled plastic bottles.
This lumber is a consistent color the whole way through, ensuring that it will never fade. Because it is plastic, it will not rot, chip, fade, or crack. This furniture comes in a wide range of colors and is easy to maintain. Just hose it off with water and a little dish detergent when it gets dirty and it will be as good as new.