Valentine's Day is just a couple days away and in celebration, we spruced up one of our gorgeous artificial cedar tree and turned it into a beautiful Valentine's Day decoration. This is such a quick and easy way to add some holiday flare to your home. It took only 5 minutes to complete and is sure to share the love with all your neighbors and guests.  Let's walk you through the process of how to make this DIY Valentine's Day topiary.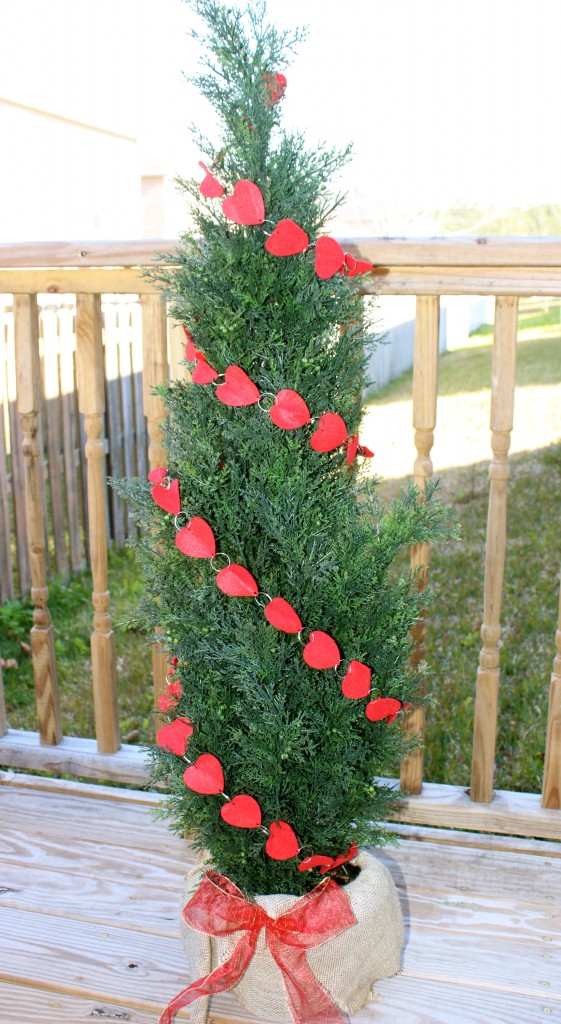 Supplies:
Red Wire-Edged Ribbon
Felt Heart Garland
Scissors
Floral Wire

Step 1: Wrap the Base in Burlap
Back in the fall we featured this tutorial on how to wrap the base of your artificial cedar tree in burlap. the burlap that you see on the tree now (nearly 4 months later) is the exact same burlap and in that time this tree has been in full exposure out on a deck. It really is a testament to how durable both the tree and the burlap are because it still looks brand new. If your tree is not already wrapped in burlap, go back to that previous tutorial to get instructions on how to it yourself. It is so fast and easy and we love how versatile it is.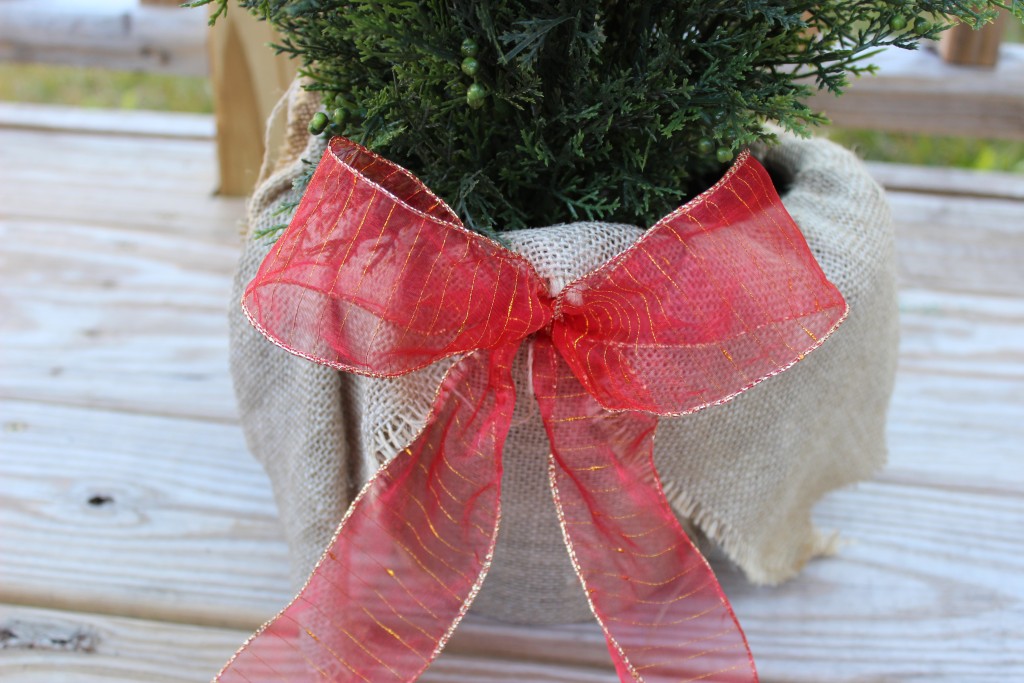 Step 2: Tie a Valentine's Day Bow
Wrap the ribbon around the burlap and tie it in a simple bow. Trim the tails of the bow to your desired length and then shape the wire inside the ribbon until your bow is nice and full.
You don't need much ribbon at all to get a simple tied bow such as this. We used less than half a spool of red wire edged ribbon with gold trim. Because it doesn't take much, this is a great way to use up extra ribbon you have laying around from other projects.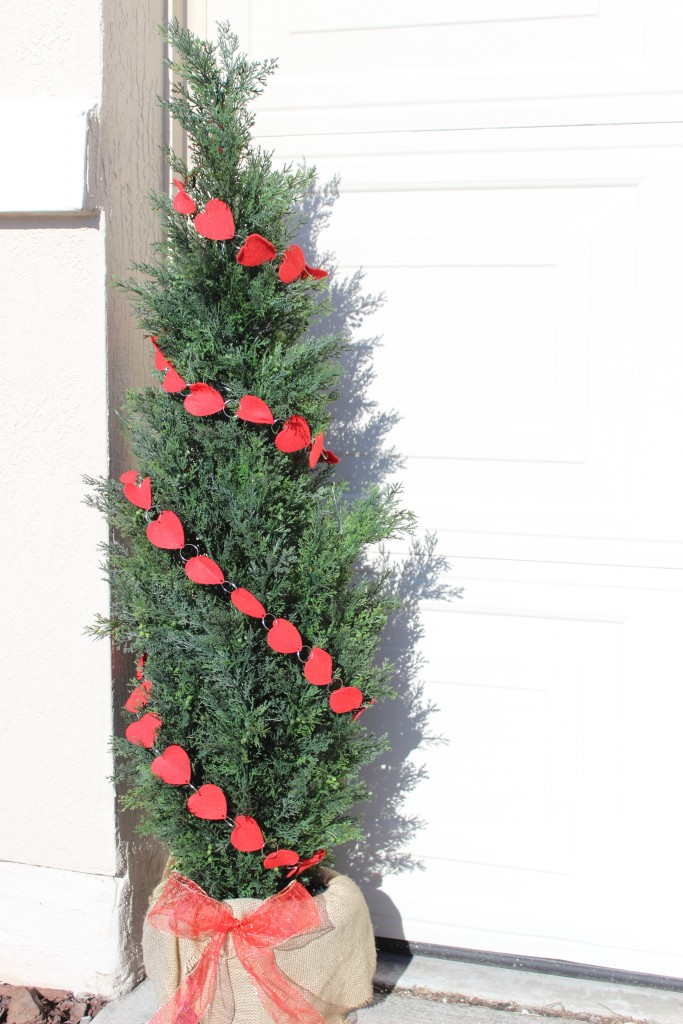 Step 3: Wrap it with Garland
Starting at the base of your artificial tree, start wrapping the garland at an angle, much like you would with a Christmas tree. Evenly space each pass of the garland until you end up at the top of the tree. Secure the top and bottom ends of the garland to the tree using a few inches of floral wire. If you don't have floral wire, just tuck the ends into the center of the tree as much as you can to help secure them.
You do not need expensive garland to complete this project. We found this festive felt heart garland at our local dollar store and only needed one of them to wrap a 4-foot tree. If your tree is wider or taller you may need two garlands to complete this project. Make this DIY Valentine's Day Topiary for yourself and be sure to share the pictures with us.