If you have always wanted to grow fresh herbs but you don't necessarily like the way they look in a planter by themselves, today's DIY project will be just what you are looking for. In a brand new YouTube video, we walk you through the process of combining fresh herbs and artificial outdoor plants together in a planter to create stunning results. In less than ten minutes we created a beautiful planter that not only provides you with fresh ingredients for cooking, but also acts as an attractive addition to your deck or patio. If you are interested in seeing the video for yourself, scroll to the bottom of this blog or check out our You Tube channel.
DIY Herb & Artificial Azalea Planter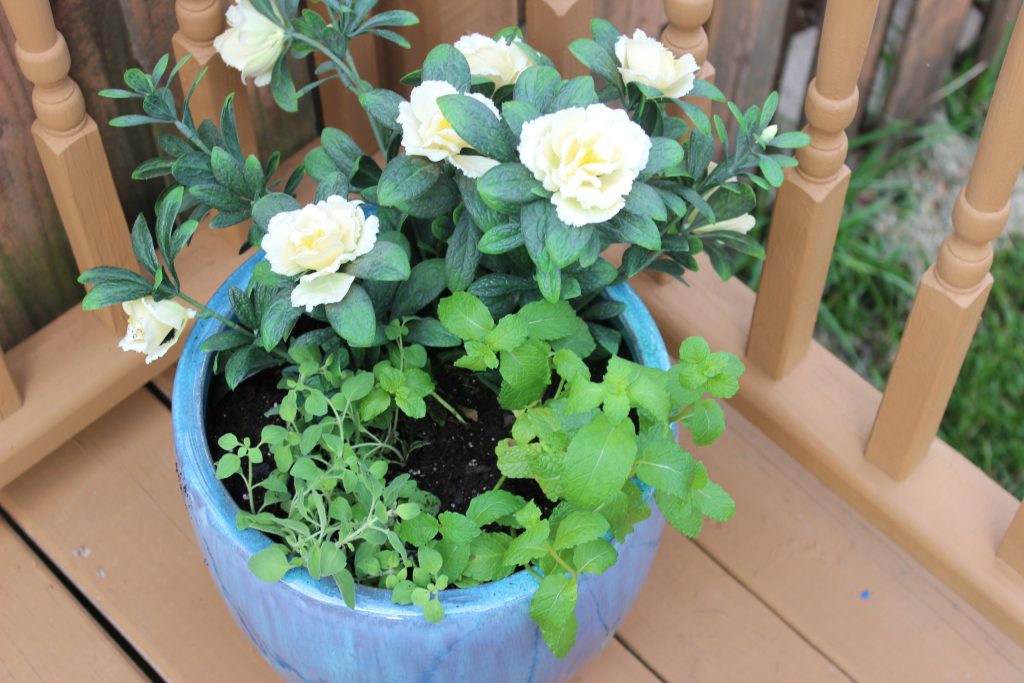 Combining Artificial & Real Plants
We love combining fresh herbs and artificial plants for a few different reasons. First, the artificial plants add a beautiful addition to an otherwise boring herb garden. Secondly, the artificial plants do not have root systems or nutritional demands that would compromise the integrity of the fresh herbs themselves. While we chose to combine an artificial azalea and fresh herbs, you could use this same method to combine regional plants with artificial plants that would be otherwise unavailable to your area.
The Supplies:
Before we can get started there are a couple of things you are going to need.
Beautiful Planter
Bag of Potting Soil
Trowel
Fresh Herbs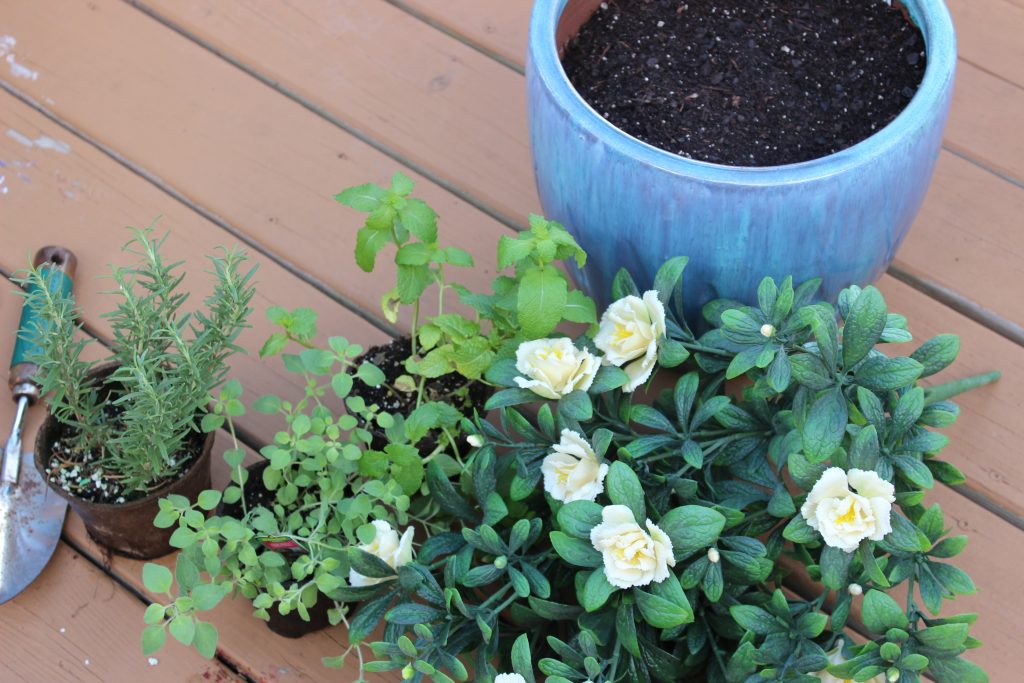 Step 1: Fill Your Pot with Soil
As with any real plants, fresh herbs require nutrient-rich soil to thrive. Start off by filling the planter you chose with a high-quality potting soil. This can be purchased and hardware stores or local plant nurseries.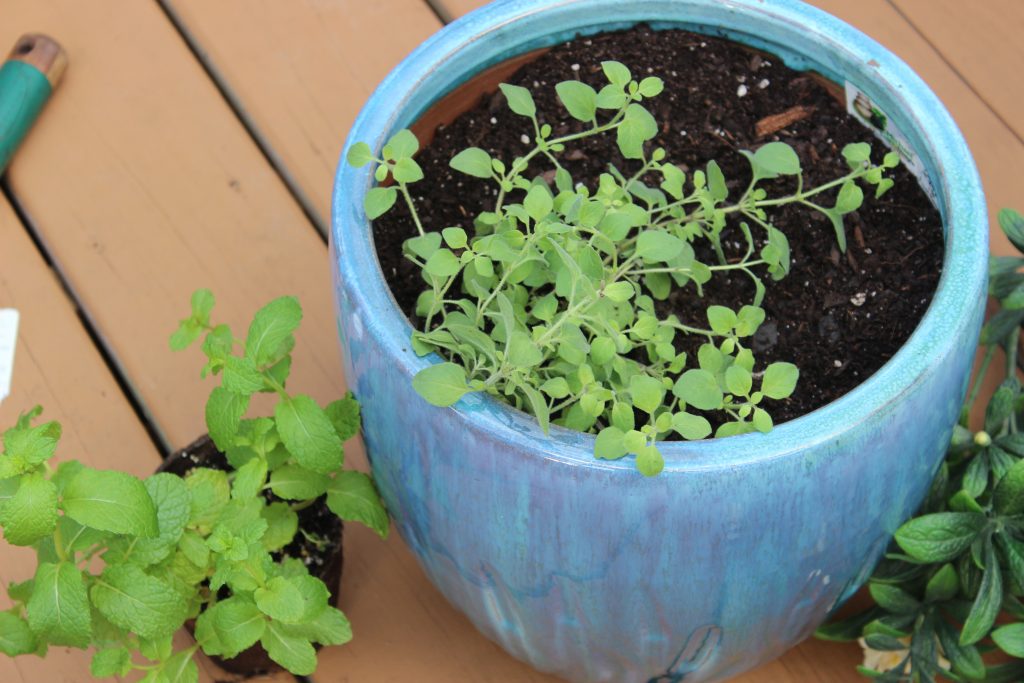 Step 2: Plant the Herbs
When you are selecting herbs for your planter, think about the items you reach for the most when you cook. We chose spicy oregano for my homemade pasta sauce and sweet mint for my refreshing watermelon and feta salad. If you would rather have basil, parsley, cilantro, or rosemary, those would be work just as well.
Use the front half of your pot to carefully plant your fresh herbs. The back half of the pot will be reserved for the artificial outdoor plant you will be adding in the next step. One at a time, carefully plant you herbs in your planter. Our herbs happened to come in biodegradable pots that can be placed directly into the soil.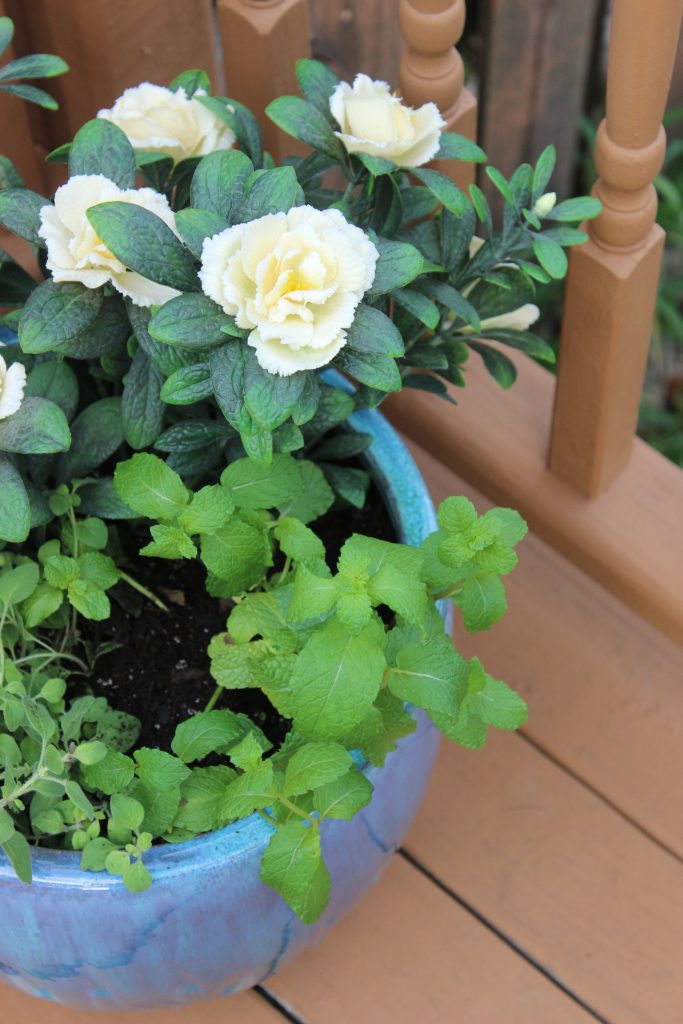 Step 3: Add Artificial Outdoor Plants
The real fun comes with selecting the artificial outdoor plant that speaks to you. We chose a white azalea to offset the colorful planter while providing a floral addition to our pot. With dozens of artificial plants to choose from, don't feel confined to this specific plant. It could easily be traded out for a sprawling bougainvillea, a textural bromeliad, or a tropical hibiscus. Browse our entire selection of artificial outdoor plants to find the one you would like to showcase along with your fresh herbs.
With your artificial outdoor plant chosen, use the back half of the pot to secure the serrated plastic stem in place. Take a moment to shape the branches, making sure that you are not covering or shading the fresh herbs too much.
Enjoy Your Fresh Herbs
Simply water your fresh herbs when needed and they will always be ready for your next meal. Hopefully you enjoyed this tutorial as much as we did. If you would like to check out the rest of our You Tube videos, subscribe to our channel.