We have a fast and easy DIY project that will take your Christmas tree from drab to fab. With just a couple of minutes and a few inexpensive supplies you can make custom DIY Christmas ribbon picks that can be used to accentuate any Christmas tree, wreath, or topiary. These are so quick and easy. Let us show you how to make them. We even have a video that will walk you through the process.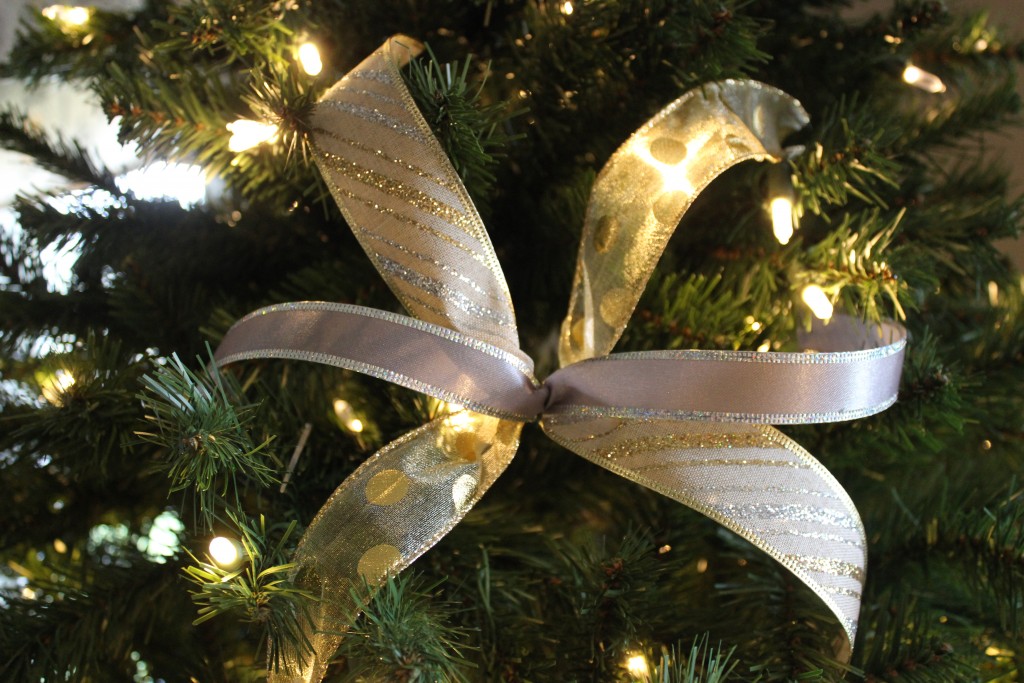 Supplies
Step 1: Cut the Ribbon
Cut an 18-inch strand of each of the three ribbon strands. If you are decorating a smaller wreath or topiary you may want to make your strands a bit shorter. Try 14 or 16-inch lengths for smaller projects. Fold each piece of ribbon in half to mark the center point.
Step 2: Add the Floral Pick
Stack the three pieces of ribbon on top of each other, pinching them together at the half way mark. Insert the pick and wrap the ribbons with the attached wire.
Step 3: Finishing Touches
Place the floral pick in the tree and spread out the six ends of ribbon, tucking each end in among the branches of the artificial Christmas tree. Repeat the process until you have enough picks to place around your tree. Twelve to twenty four picks are recommended, depending upon how full and tall your Christmas tree is.
Check Out the Video
If you want to see this step-by-step tutorial for yourself, check out the video below. We will show you everything from how to choose your ribbon to how to arrange these picks on the Christmas tree.