Last week, we talked about setting the stage for your new outdoor room by determining what type of outdoor living space you would like to have, planning a location, and installing the flooring and hardscaping required to support the space. Today, we move on to part two of our how to design the perfect back yard series by providing outdoor decorating ideas.
Outdoor Decorating Ideas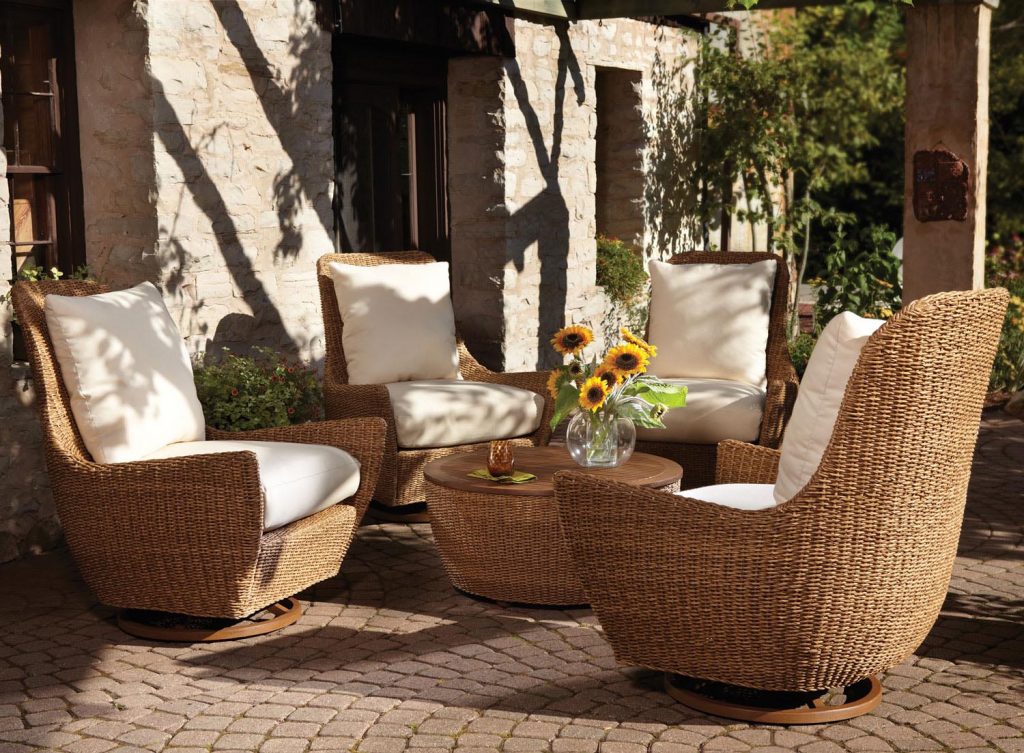 Furniture
The furniture you choose to decorate your outdoor living space with is perhaps one of the most important decisions you will make when decorating. In 2016, we see a trend towards quality, well-crafted furniture that will last for many years to come. While traditional materials such as teak, cedar, and wicker are still popular, we also see homeowners opting for more modern and daring options than they would bring into their indoor spaces. One thing does remain the same: there is a trend toward comfortable furniture featuring deep plush cushions for additional comfort.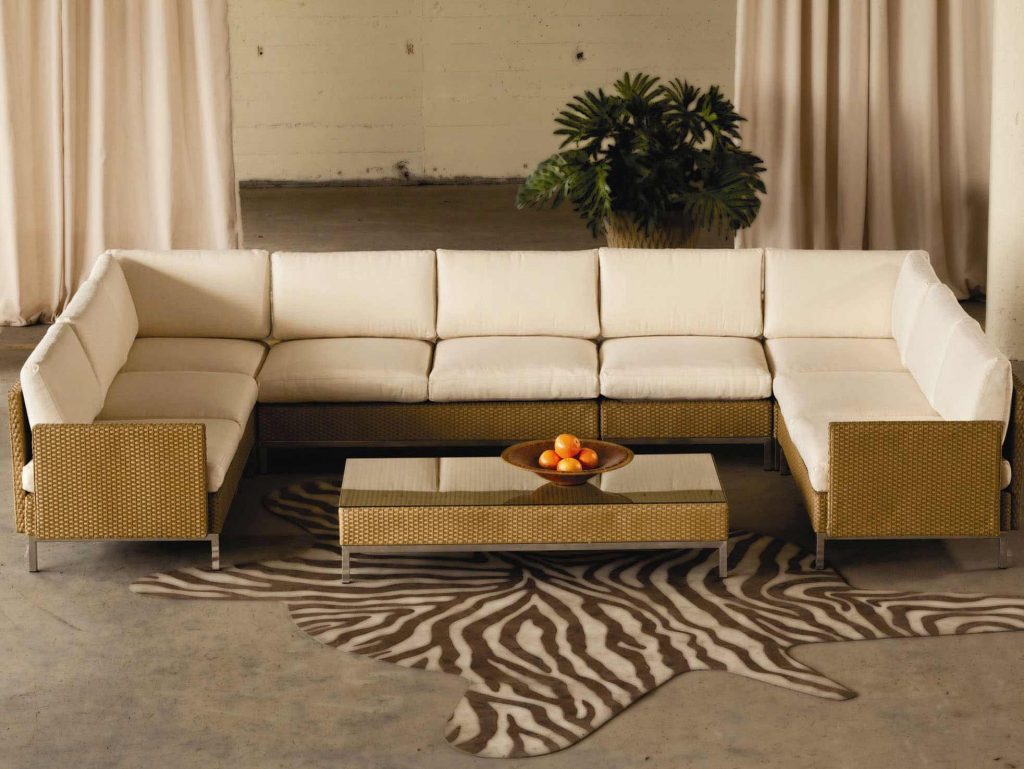 Choosing Your Ideal Outdoor Furniture
Determine Much Seating You Need: Will this space be used exclusively for your family or do you find that you are frequently entertaining guests? If you enjoy hosting larger gatherings, account for additional seating to provide those guests with an inviting atmosphere and encourage them to stay longer. Consider opting for versatile seating options. Sectional sofas can be rearranged depending upon the event. Garden stools can be used as side tables or as additional seating. When you are designing a dining area, extension tables and folding chairs increase the number of people you can accommodate for dinner parties.
Determine Style: What is the look you are trying to achieve with your outdoor space? Do you want an elegant and traditional space that acts as a continuation of your indoor spaces or would you rather a bright, cheerful retreat showcasing vibrant and modern furnishings? Perhaps you are inspired by your favorite vacation destination and would like to create a coastal retreat, tropical paradise, mountain lodge, or dessert style for your back yard. No matter what style you choose, make sure to keep it in mind the whole time you are decorating. Each item you choose should make sense within that style.
Consider Function: Dining spaces would require a great table and chairs while outdoor conversation areas would be better designed with a round or square arrangement of chairs and sofas. How would you best like to use the space? You may have one singular purpose or multiple. Choose furnishings that will provide you with the most use.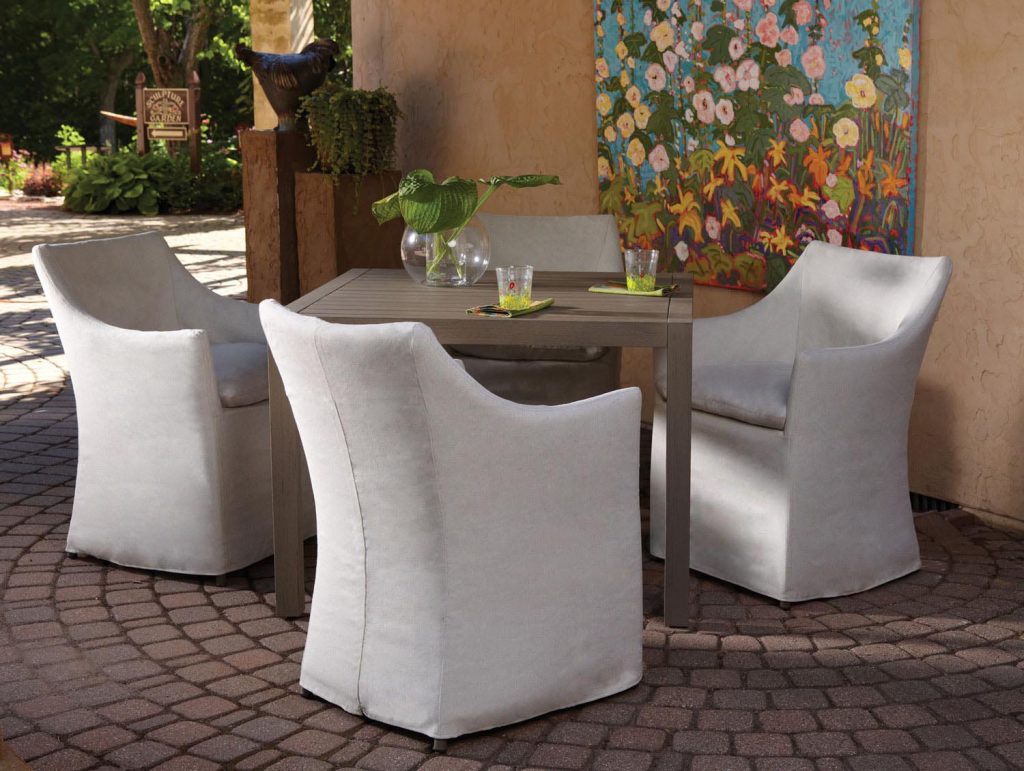 Flooring
Granted, you have probably already built the deck or laid down pavers in the space but the consideration towards flooring does not end there. Today, outdoor rooms are being designed much in the same way as indoor spaces. Because of this, outdoor area rugs are extremely popular. This not only provides an added layer of comfort beneath your feet, it also adds an additional layer of texture and style to your space. There has even been a trend toward layering area rugs, such as placing a sisal rug down and then adding a smaller, softer, more colorful rug on top.
Choosing an Outdoor Area Rug
The rug should be 6" to 2′ smaller than the floor space on all sides.
Dining tables should be centered over the area rug
Living rooms should have area rugs the same width or wider than the sofa
Opportunity to add texture, color, and pattern to a space
Choose a rug intended for outdoor use
Focal Features
Every room, indoor or outdoor, requires a focal feature. This feature will help determine the arrangement of your furniture. When it comes to our outdoor spaces, focal features can be anything from the amazing view to built-in fireplaces. If you have a spectacular view, you should absolutely make that the star of your space. If you don't, here are some focal features we love for outdoor spaces.
Outdoor Focal Features

Fire Pit
Artwork
Chimenea
Water Fountain
Built-In Fireplace
Outdoor Television
Lighting
Lighting is one element that is often overlooked when decorating outdoor spaces because it is not needed during the day. If you think you will be using the space after dusk, however, you will require some outdoor lighting to help illuminate the space. Draping lights from pergolas, adding spotlights, and even uplighting plants can help add levels of illumination once the sun goes down. If people are going to be walking around your space, path lights will help lead the way.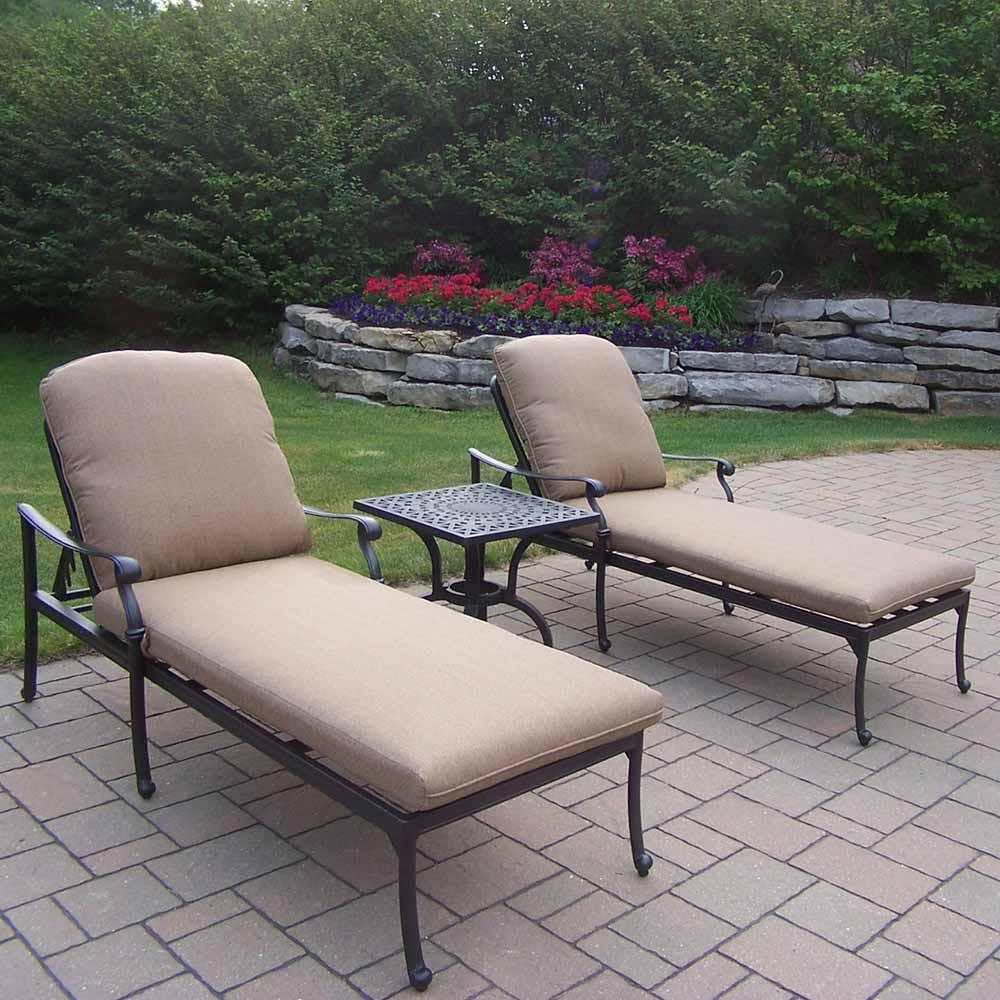 Fabrics
Inside, we use curtains and valances to help soften a space. Fabrics play an important role in outdoor decorating as well. Perhaps the most important way to incorporate fabrics in your space is with the selection of seat cushions and back pillows. These items are now made out of outdoor fabrics that are mold and mildew resistant.
Cushions & Pillows
Because they are the more expensive to replace, consider choosing cushions in a neutral color tone that will look lovely for many years to come. The pillows, on the other hand, are a great opportunity to infuse color into a space. Choose a playful pattern, a bold stripe, or any other design that speaks to you. If styles change, it is easy and inexpensive to change out your pillows.
Drapes & Accessories
There are other ways to incorporate fabrics into your outdoor spaces as well. If you have a pergola, consider hanging outdoor drapes in the corners for additional shading and a softer look. Hammocks offer a relaxing retreat for one. If you live in a chillier area, you may even want to drape a throw blanket over a chair in a covered area.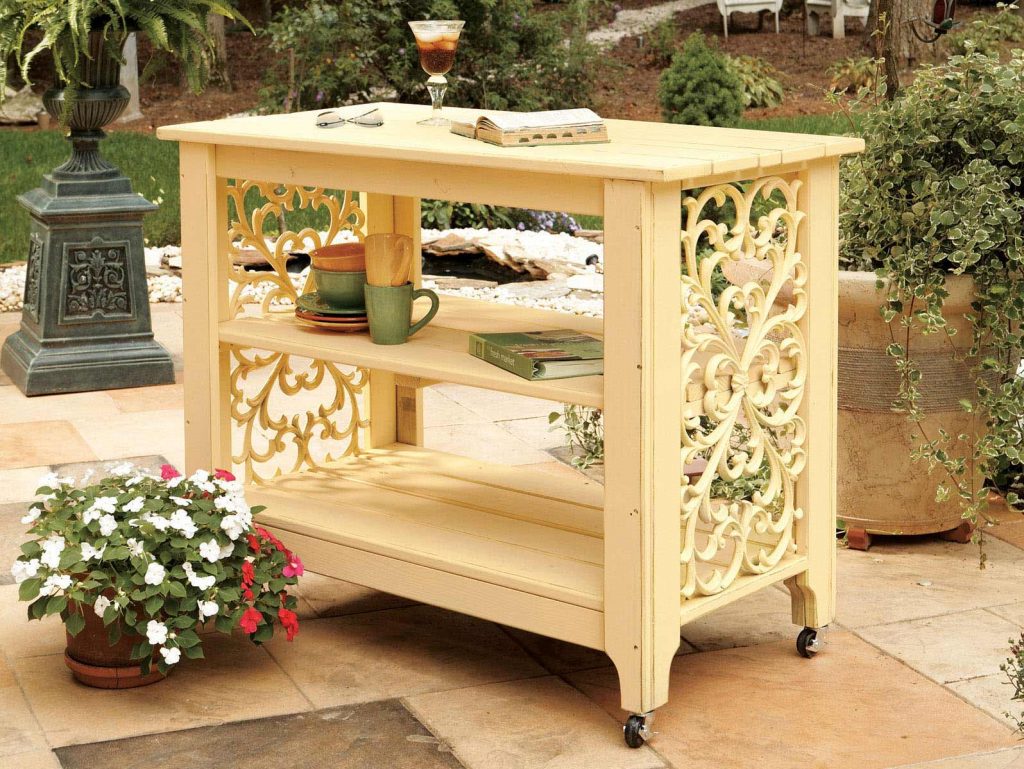 Decor
With all of your major elements in place, it is time to really infuse your personality into the space by adding decor items. Vases, serving trays, artwork, planters, and other accessories allow you to reinforce your theme and express your individuality. As you accessorize your space, please do not forget to bring some plants onto your deck and patio.
This will help to transition the spaces between your yard and your home. If the responsibility of keeping potted plants alive seems daunting, opt for beautiful artificial plants instead. They look just like the real thing but don't require any of the upkeep.
Next Week…
Check back with us next week to continue this three-part series on how to design the perfect back yard. Next week we focus on outdoor entertaining ideas and you aren't going to want to miss it.
How to Design the Perfect Back Yard Part 1: Outdoor Living Ideas
How to Design the Perfect Back Yard Part 2: Outdoor Decorating Ideas
How to Design the Perfect Back Yard Part 3: Outdoor Entertaining Ideas