Take your outdoor seating area to the next level when you decorate with this beautiful stacking patio set. Every now and then, there is a patio set we just have to feature in all its beauty and this is one of those sets. Zuo has created an innovate table and chairs set that stacks to create a tale, curvy vase-inspired structure. The result is a decorative addition to your decl or patio that is sure to get guests talking. Stacked or unstacked, the Zuo Outdoor Stanley 3-Piece Set is a beautiful addition to your deck or patio.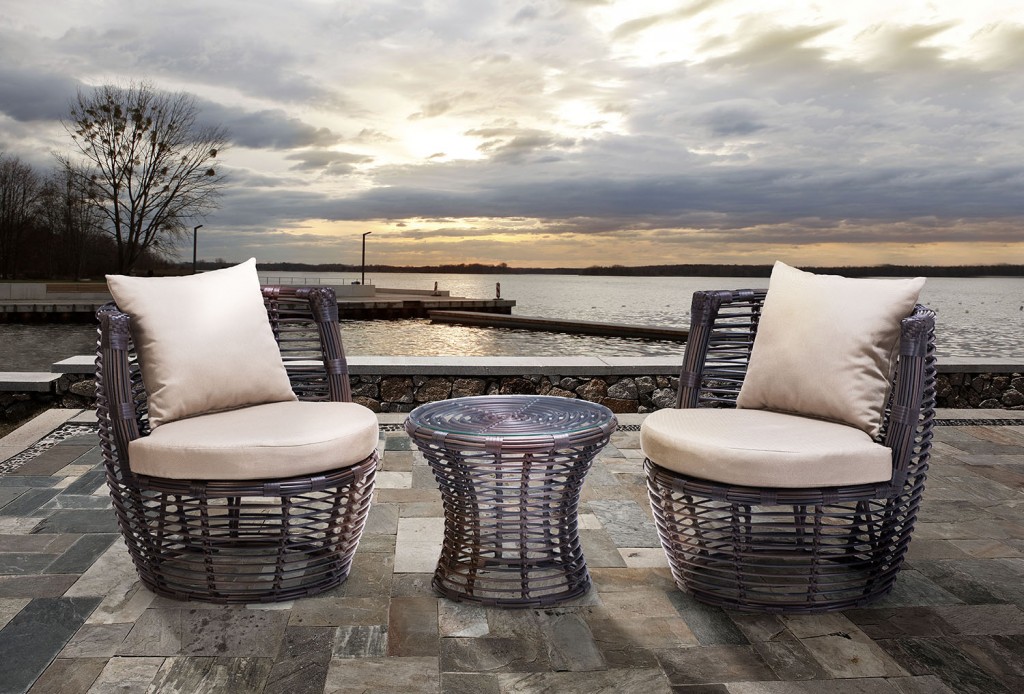 Stanley Stacked 3-Piece Set
Before we show you what this set looks like stacked, we have to talk a bit about how beautiful it is arranged as a seating are. It all starts with two round chairs with a contemporary shape. A thick seat cushion and large back pillow make them inviting and comfortable. The round shape of the chairs is repeated in the small round side table. The result is a beautiful and intimate seating area that adds a decorative style to your outdoor space. Ready to see it all stacked up?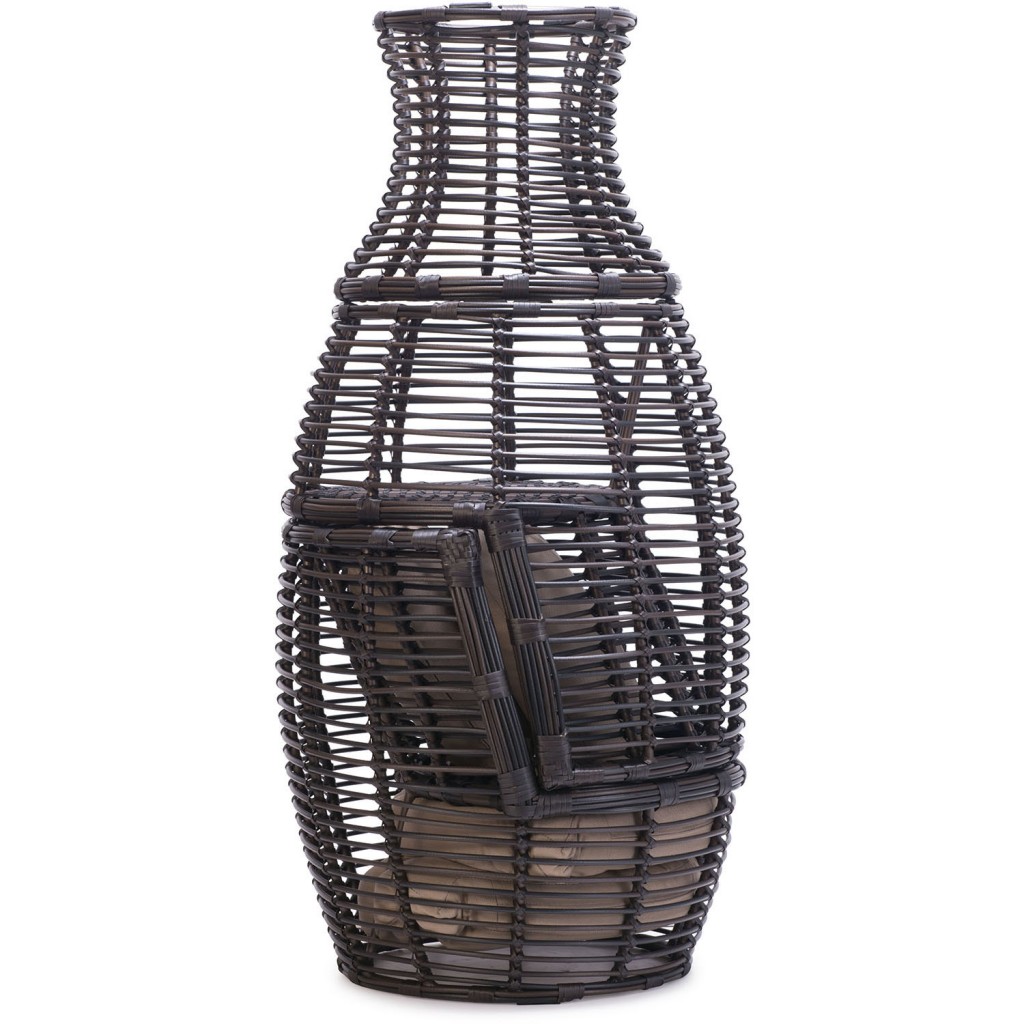 Stacked and Stylish
In just a few minutes, these chairs and the table stack to create this vase-like structure. The small footprint and beautiful style lines make it an ideal choice for smaller spaces, such as a front porch or small back patio. The empty space inside the chair structure provides the perfect place to stow the pillows and cushions.
Pretty in Pairs
One of these sets is beautiful but if you need additional seating, just consider adding a second set. When stacked, they create a symmetrical design on either side of your front or back door. When you unstack them, you have a large but intimate seating area and a pair of convenient tables.
Show Us Your Stacked Style
Do you have this set or another set of stacked outdoor furniture decorating your neck or patio? We would love to see your stacked style. Share a picture with us on Facebook.