Over the past several weeks we have been discussing our four-part solution for creating a drought-proof landscape. It all started with tearing out existing grass, which requires frequently watering to properly maintain. With the grass cleared out, we discussed the importance of making hardscaping the star of your landscape. With the space that is left for landscaping, we discussed utilizing low-water plants to enhance curb appeal. Today, we are going to delve into our fourth and final step of creating a drought-proof landscape, incorporating artificial plants and trees.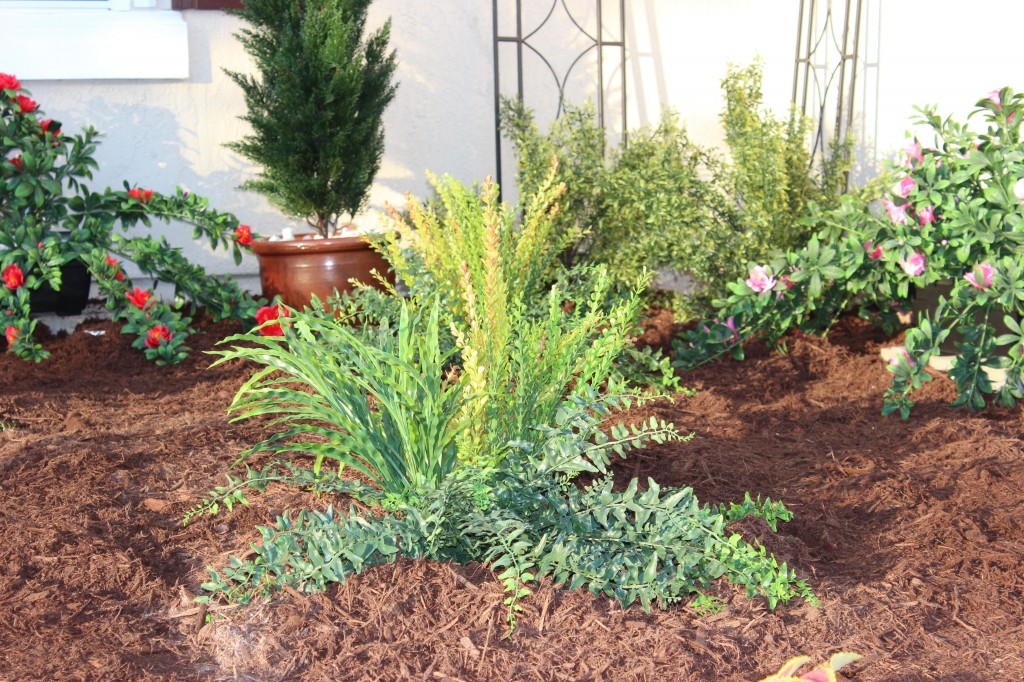 Incorporate Artificial Plants and Trees
These are not your grandma's artificial plants. Today, there is a huge selection of artificial plants and trees that have been designed specifically for outdoor use. UVA protection on these products ensures they will not fade or become damaged, even when fully exposed to sun and harsh weather conditions. Each of these plants has been designed with attention paid to the smallest of details. The result is a realistic plant that can be incorporated into your landscape without requiring any of the water or fertilizer required by  natural plants.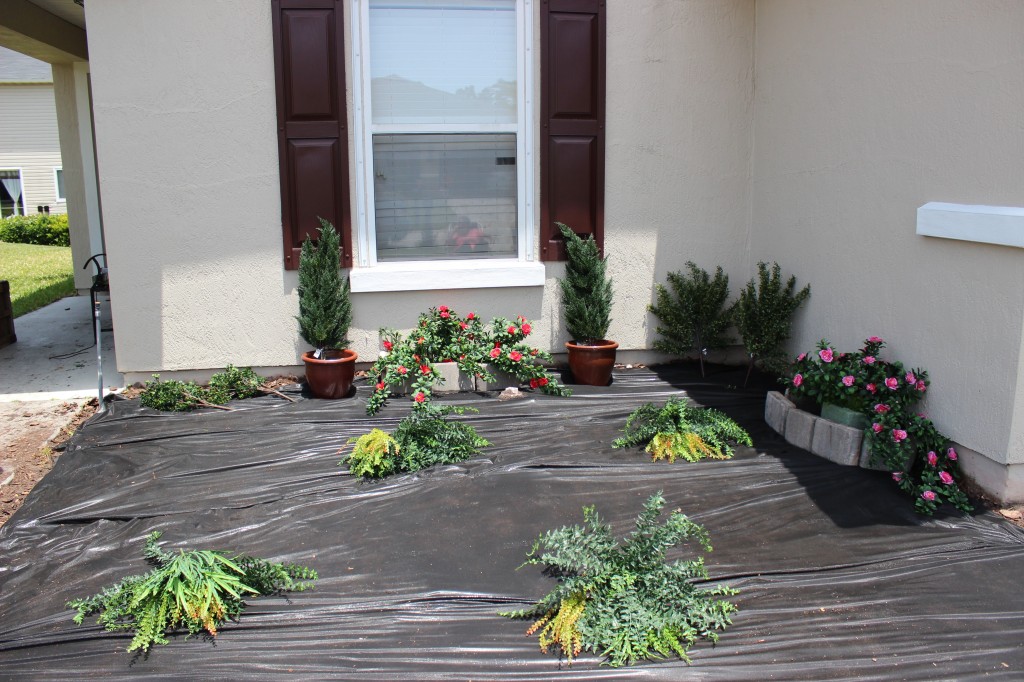 How To Use Artificial Plants in Your Landscape
Incorporating artificial plants and trees into your landscape is just as fast as planting a natural plant. The biggest difference is that once placed, these plants don't require any resources or maintenance. What you are left with is a gorgeous landscape that will continue looking gorgeous season after season, no matter how severe your drought condition are.
Planting Artificial Plants in the Ground

Before planting any plant, real or artificial, we strongly suggest laying
down a weed barrier to prevent any weeds from sprouting in your flower
bed. With that in place, you are ready to take the few moments necessary
to plant artificial plants.

Our Artificial plants come on a sturdy plastic stem which is often serrated
for extra grip. This stem can be inserted directly into the soil, much like
you would with a root ball of any natural plant. Once in place, give the
plant a slight shaping and it is ready to adorn your landscape for years
to come.
Filling Planters with Artificial Outdoor Plants

In addition to being planted right in the ground, artificial outdoor plants and
trees can also be used to fill a planter or window box. Not only will using
planters provide you with multiple levels of beautiful foliage, but it will also
help you achieve a more visually-appealing overall design aesthetic.

Planters are available in many different sizes and style, giving you the ability
to completely change up the look and feeling of your space while adding
beautiful decorative elements. Try creating different tiers of arrangements
to allow the eye to visually move throughout the space.
Types of Artificial Outdoor Plants and Trees
In recent years there has been a huge change in the quality of artificial outdoor plants of trees. With hundreds of varieties available, it is not possible to get nearly any type of tree, bush, or flower in an artificial variety. Below, we list a few of our favorites but this is just the beginning. Browse our entire collection of artificial trees and artificial plants for yourself until you find a combination for your landscape.
Artificial Trees

Cedar
Liriope
Cypress
Ficus
Bamboo
Plumeria
Japanese Maple
Yucca
Bird  Nest Tree
Podocarpus
Areca Palm
Ming Arelia
Dracaena
Cypress

Artificial Plants

Boxwood Bush
Barberry Branch
Artificial Grass
Boston Fern
English Ivy
Azalea Bush
Savannah Grass
Bougainvillea
Bromeliad
Geranium Bush
Rhododendron
Hibiscus
Juniper Bush
Succulents
Have fun Creating Your Drought-Proof Landscape
We can't wait to see how you use our four tips to completely transform your dry landscape into a gorgeous yard the whole neighborhood will envy. If you missed any of the four installments of this blog series, do not fear, we have included a full list below along with an infographic explaining the entire process. Feel free to share your before and after photos with us on our Facebook page. We would love to see what you did.
Creating a Drought-Proof Landscape Part 4: Incorporate Artificial Plants and Trees