Currently, about 39 million people in the state of California alone are experiencing severe drought conditions. This problem is not one that plagues California alone. A third of the United States experiences drought conditions and it has become apparent that something needs to be done to help conserve water. After five years of severe drought, many Californians have started ripping out their grass and re-landscaping with drought conditions in mind. Last week, we walked you through two different methods for removing grass. Now that you have taken that big first step, it is time to start creating a drought-proof landscape by making hardscaping the star.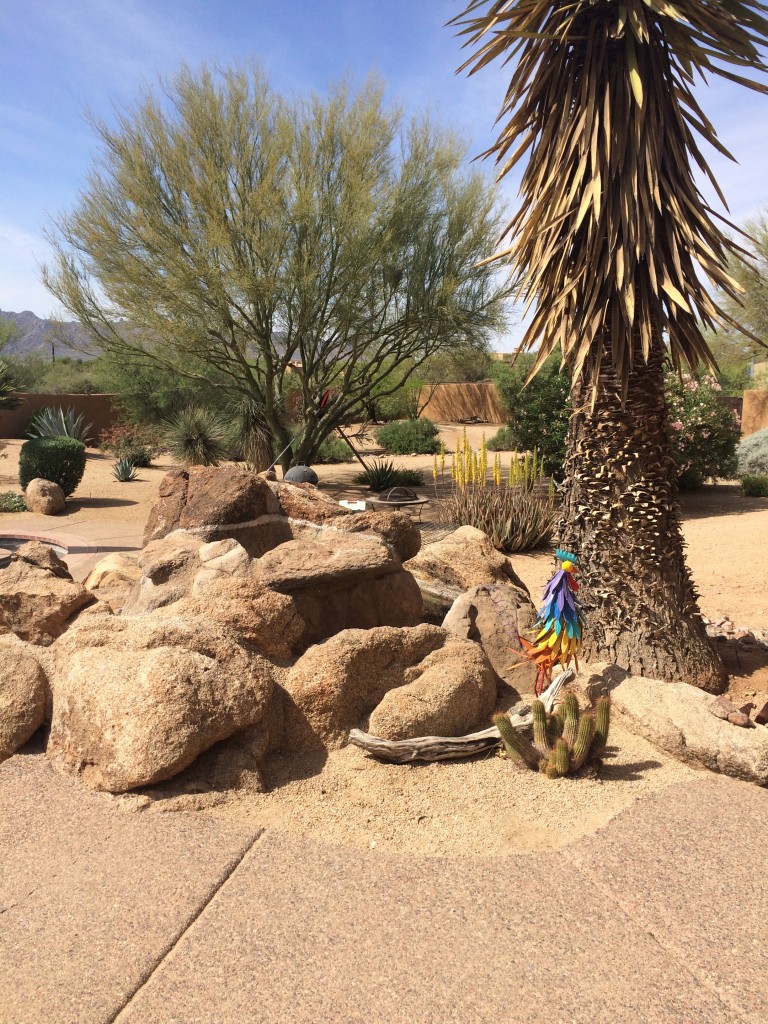 Make Hardscaping the Star
With grass removed, it is time to start thinking about what you are going to put in its place. We strongly recommend making hardscaping the star of the your outdoor space. To show you how to do just that, we will talk about the different types of hardscaping that can be used in your front and back yard, as well as the uses and benefits of hardscaping.
Types of Hardscaping
Hardscaping features are the non-living components of your landscape. This includes anything installed or man-made, such as decks, patios, and rock walls. Once placed, these items are generally low maintenance and serve a specific function. With so many different types of hardscaping available, it really is possible to space that is completely in keeping with your family's need and personal design style.
Examples:

Decks
Patios
Gravel
Pergolas
Pathways
Archways
Stone Pavers
Decorative Walls
Rock Formations
Planning Out Your Hardscape Projects
With your grass removed and your yard prepared for transformation, it is time to start thinking about how you would really like to use the space. Are you looking for an extra outdoor dining room, a gourmet grilling area, or perhaps an outdoor dining space? Get the family involved in creating a checklist of what functions they want the yard to provide.
Once you have a clear direction, you will be able to start planning out which hardscaping features you would like to incorporate into your space. If you still aren't sure and need a little more inspiration, check out our drought-proof landscape board on Pinterest for some fresh ideas.
Measure out your space and start sketching out a plan for your completed hardscaping design. Square and rectangular decks offer a geometric and contemporary style while curved edges result in a casual and flow style that help to move you from one space to another. If you have a particularly large yard, consider adding a few different patio areas and connecting them with a stone pathway.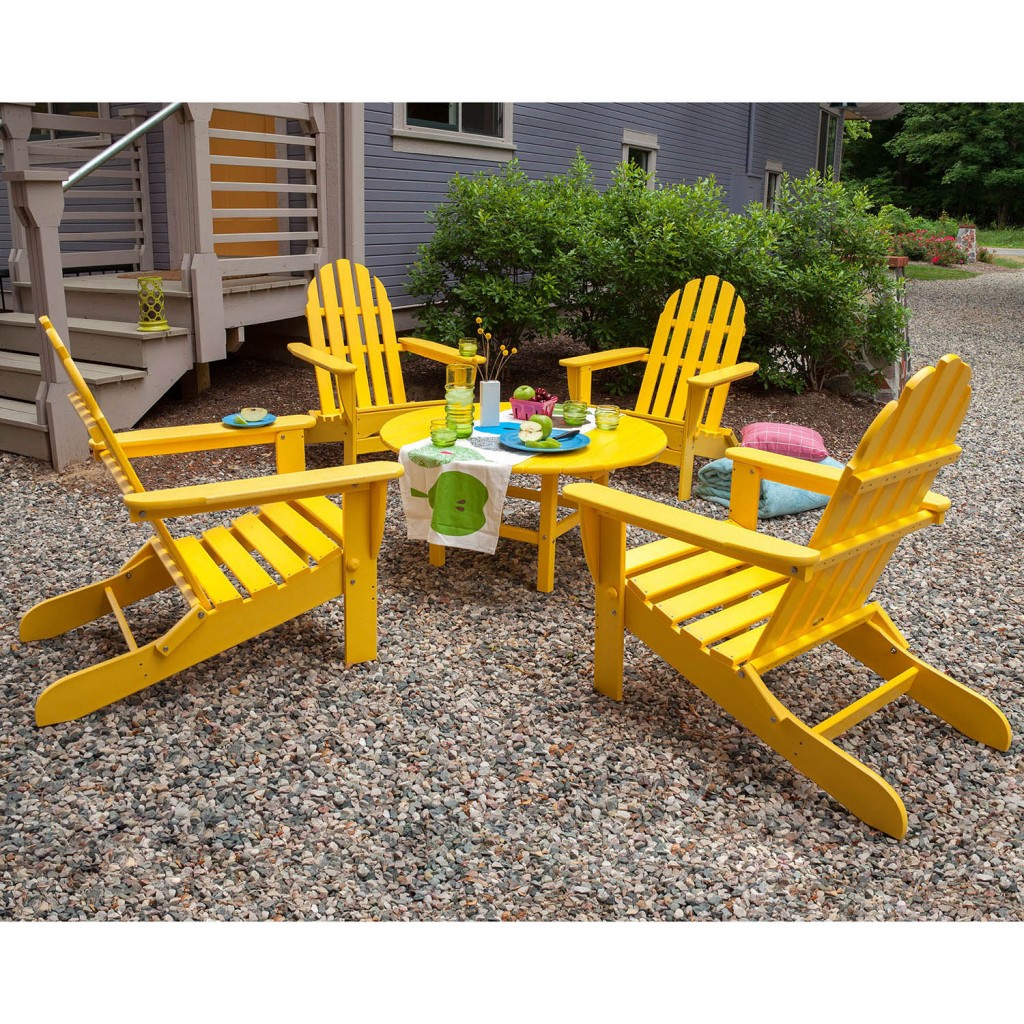 Add Durable Outdoor Furniture
Once your decks, patios, sitting areas, or pathways are in place, it is time to decorate them. Choose durable, top-quality outdoor furniture that will be able to hold up to your extreme weather conditions. Dining tables, lounge chairs, and benches by POLYWOOD are a great choice because they are made out of a synthetic wood that will not crack, warp or fade, even under the most extreme weather conditions.
The outdoor furniture you choose will help determine how the space functions. Make sure there is enough comfortable seating for everyone to enjoy.
Benefits of Hardscaping
Once installed, hardscape areas are virtually maintenance free. Simply sweet or spray them down on occasion and they will stay looking great for many years to come. They are also a great way to take up a lot of space in your yard, which results in fewer areas that require plants or flowers.
Perhaps the best benefit of all is that these patios provide additional living space for your home. Your family and guests will love gathering around an outdoor dining table or living area.
Up Next…
Planning a great drought-proof landscape doesn't stop with hardscaping. Check in with us over the next few weeks of our final two steps for creating a magazine-worthy landscape that will thrive, even under drought conditions.
Have fun Creating Your Drought-Proof Landscape
We can't wait to see how you use our four tips to completely transform your dry landscape into a gorgeous yard the whole neighborhood will envy. If you missed any of the four installments of this blog series, do not fear, we have included a full list below along with an infographic explaining the entire process. Feel free to share your before and after photos with us on our Facebook page. We would love to see what you did.
Creating a Drought-Proof Landscape Part 2: Make Hardscaping the Star