This summer, sea foam green can be seen everywhere. This cool, relaxing, spa blue color is perfect for the season and looks amazing with white, brown, gray or black patio furniture. Just look at how stunning these sea foam green seat cushions look on top of white furniture placed on a medium brown deck.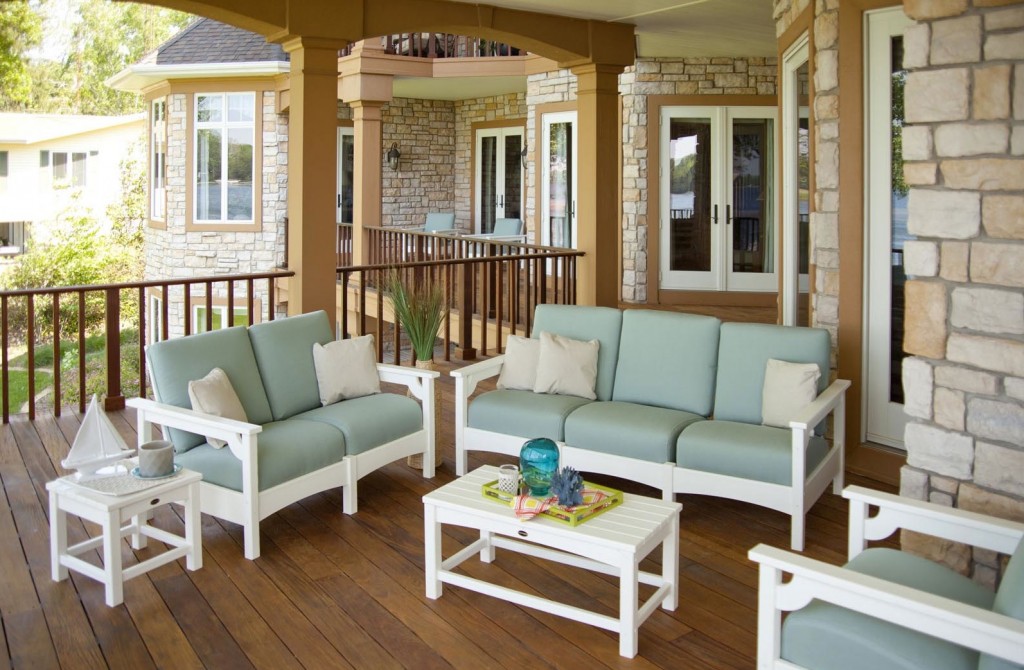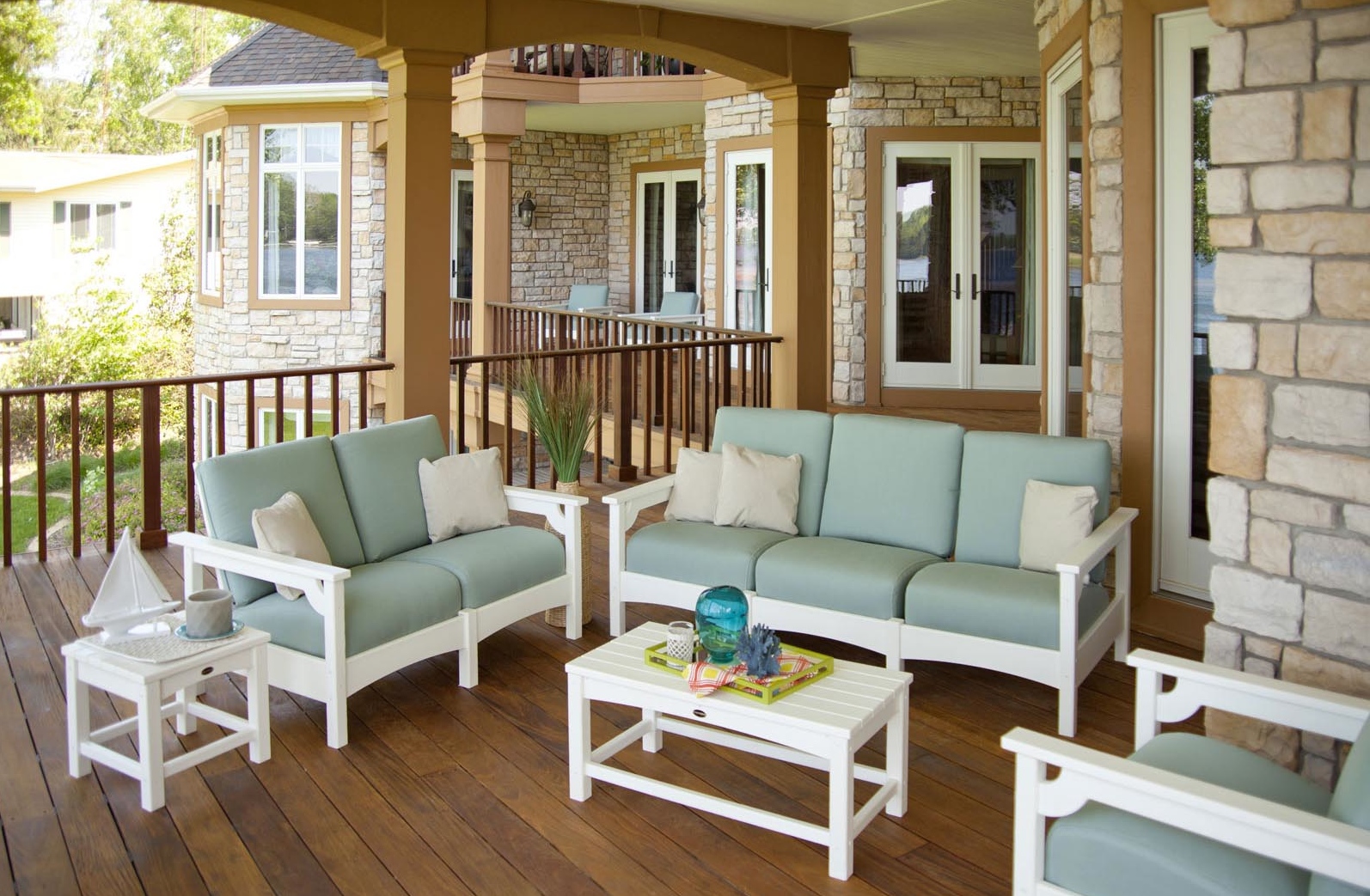 Behind the Inspiration
Sea foam green gets its name right from the ocean itself. This bluish-green hue is taken right from the color of the water and what speaks to summer better than colors taken from the beach. When choosing colors to go along with sea foam green, refer back to nature itself. Think about warm sands, fresh greens, and bright hues taken directly from the sunrise itself. A pop of yellow would look great as a throw pillow against these cushions.
Sea Foam Green Patio Furniture
POLYWOOD furniture is available in a wide range of colors and many of their pieces come with optional seat cushions. As you browse the large selection of available fabrics, check out the one they call "spa blue." This bluish-green outdoor fabric is the perfect hue for summer.
Share Your Sea Foam
Do you have sea foam green spread throughout your home? We would love to see how you have incorporated this beautiful color in your home. Share them with us on Facebook or Pinterest!