Our blog is so frequently centered around complete decorating projects and tutorials. It is rare that I bring to you a simple, in-depth look at a single product. Our artificial outdoor cedar tree is the feature of our latest YouTube video because it deserves a closer look.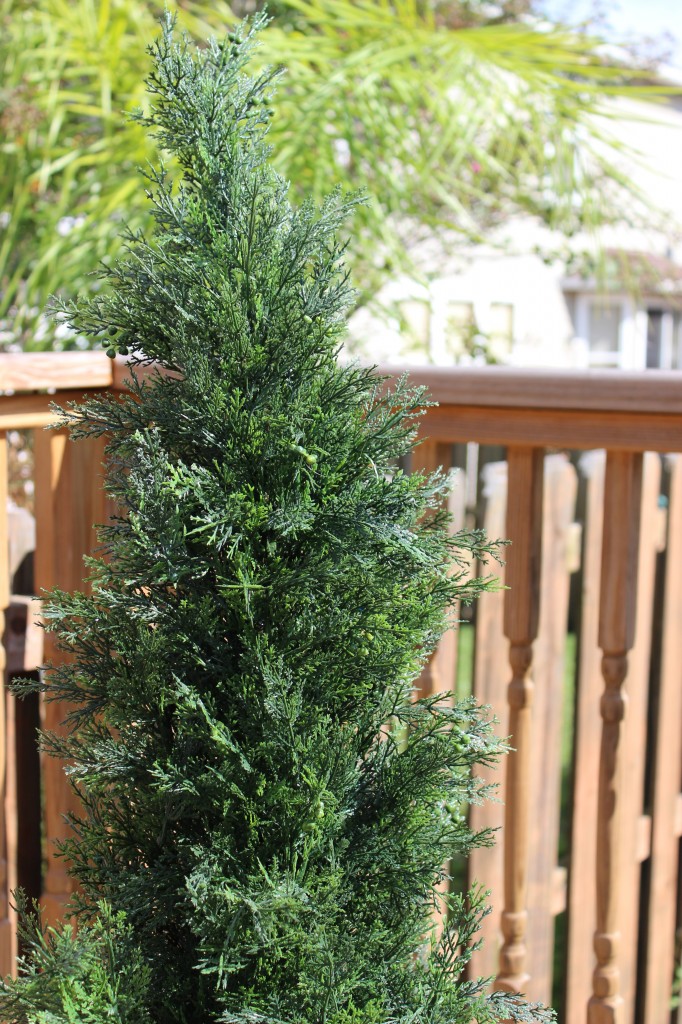 All of our artificial outdoor trees are made out of a durable plastic that has been UV protected to ensure that it will not fade when exposed to the sunlight. As durable as it is, this material is also extremely realistic looking. Each individual branch has such fine details that you can hardly tell it is fake.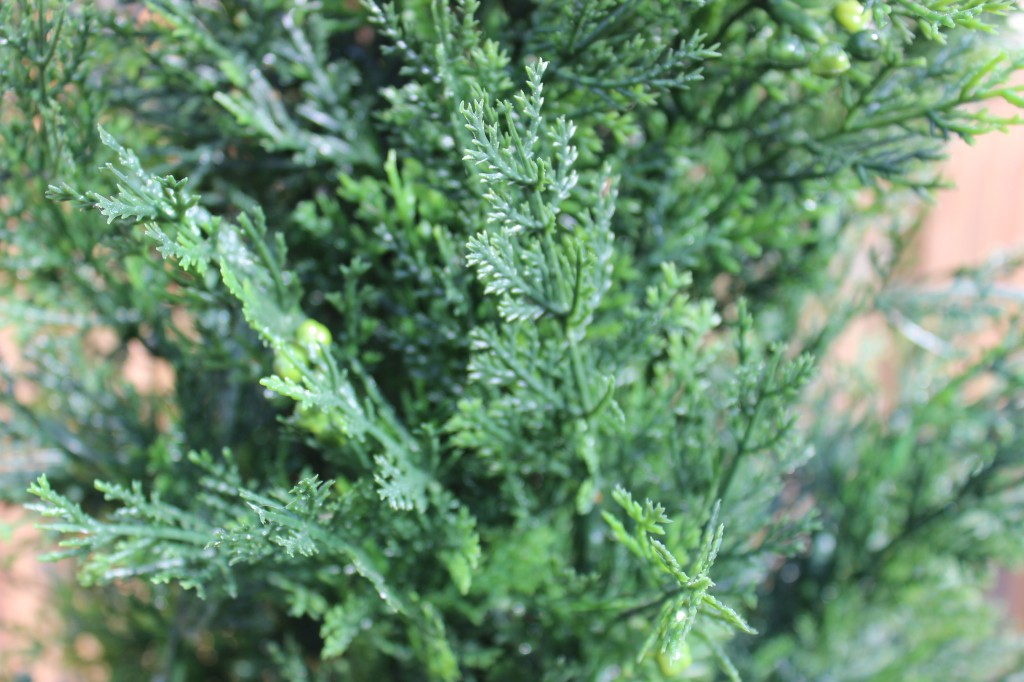 These branches vary in size and shape, just like a natural tree. The addition of occasional green berries further enhances the realism. This tree arrived already secured in a weighted plastic pot. The weight of the pot helps to offset the weight of the tree, preventing tipping even under windy conditions. This simple plastic pot is easy to dress up by placing it inside a decorative planter of your choice.
Although beautiful on their own, these trees can also be decorated for the holidays. In the coming months you will see us decorate this tree for Halloween, Thanksgiving, and Christmas.