It is so easy to get excited about purchasing beautiful holiday decorations, but what about the less beautiful but still very cool ones? Today we are going to showcase five of our favorite Christmas tree stands and tell you why they are so awesome that they will just have to make an appearance in your Christmas decor.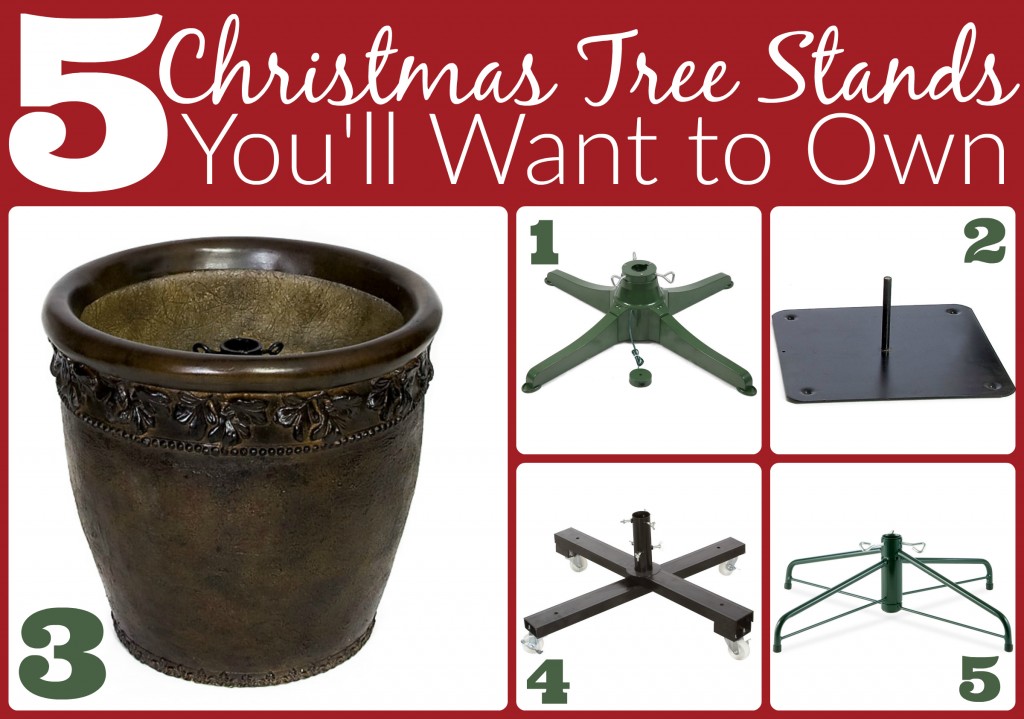 1. Square Metal Tree Stand
Our artificial Alpine trees are made specifically to slide on top of these low-profile metal tree stands. Their flat surface makes them unbelievably easy to conceal beneath a tree skirt. If you don't have a tree skirt, a scrap of burlap or white fleece will work just as well.
2. 350 Degree Rotating Tree Stand
We used to have to decide which side of our tree was the most beautiful but what if you want to showcase all of your spectacular ornaments? This 350 degree rotating tree stand provides you with the perfect solution. Simply mount your artificial tree, plug it into the base, and watch as the stand slowly rotates, showing off every angle of your Christmas tree.
3. Fiberglass Garland Pot with Tree Stand
Eliminate the need for tree skirts and stand coverings by trading out your traditional tree stand for this beautiful fiberglass pot. A supportive stand is concealed inside the pot, providing the tree with all the support it needs. There are three different styles to choose from, making it easy to find the perfect one for your artificial Christmas Tree
4. Heavy Duty Rolling Tree Stand
Moving your tree around a space is easy when it is mounted on the this rolling tree stand. Heavy duty construction makes this tree supportive enough for even the tallest trees. The wheels not only protect wood floors, but they allow the tree to easily be moved around.
5. Folding Tree Stand
When striking Christmas decorations from year to year becomes a major consideration, there is nothing more convenient than the folding tree stand. This sturdy metal stand features four legs that provide plenty of support for even tall trees. When the holidays are over, fold the tree stand flat and slide it in the same Christmas tree storage bag, along with your artificial Christmas tree.