One of the most common questions we receive from customers is, "Will my artificial tree appear real?" We tell them that you really have to perform a close inspection of the tree to determine that it is silk; casual onlookers won't know the difference. But thanks to one customer, we've learned that silk trees may appear even more realistic than even we thought.
Shown below are photos submitted by resident of Stafford Springs, Conn. He chose to display his artificial ficus tree on a covered porch this spring. Before long, a robin was building a nest in it, and now, there is a nest full of baby robins!
Here is the ficus tree display, dressing up a corner of the covered porch.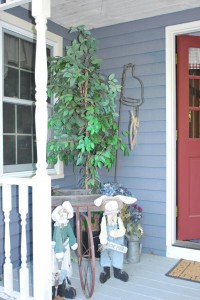 Enter mother robin, who is scouting out locations for her new home.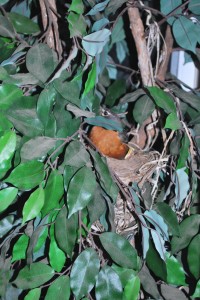 And, here are the four singing babies.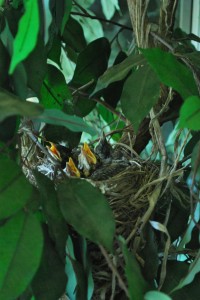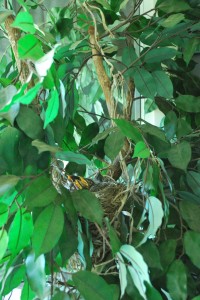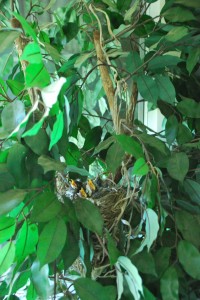 So, if you are wondering whether an artificial tree or plant will pass the authenticity test, just remember that this artificial ficus looked real enough to fool Mother Nature!