In so many cases, the size of your patio means you can have either an outdoor dining room or an outdoor living room, but not both. That is all about to change with the Zuo Outdoor Deep Water Loveseat and Dining Set. We got so excited when we saw this set because it solves the problem of what to do when you have limited outdoor space. Get an outdoor dining set and outdoor living room set in one with this incredible piece by Zuo. What starts out as this…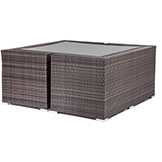 Opens up to reveal…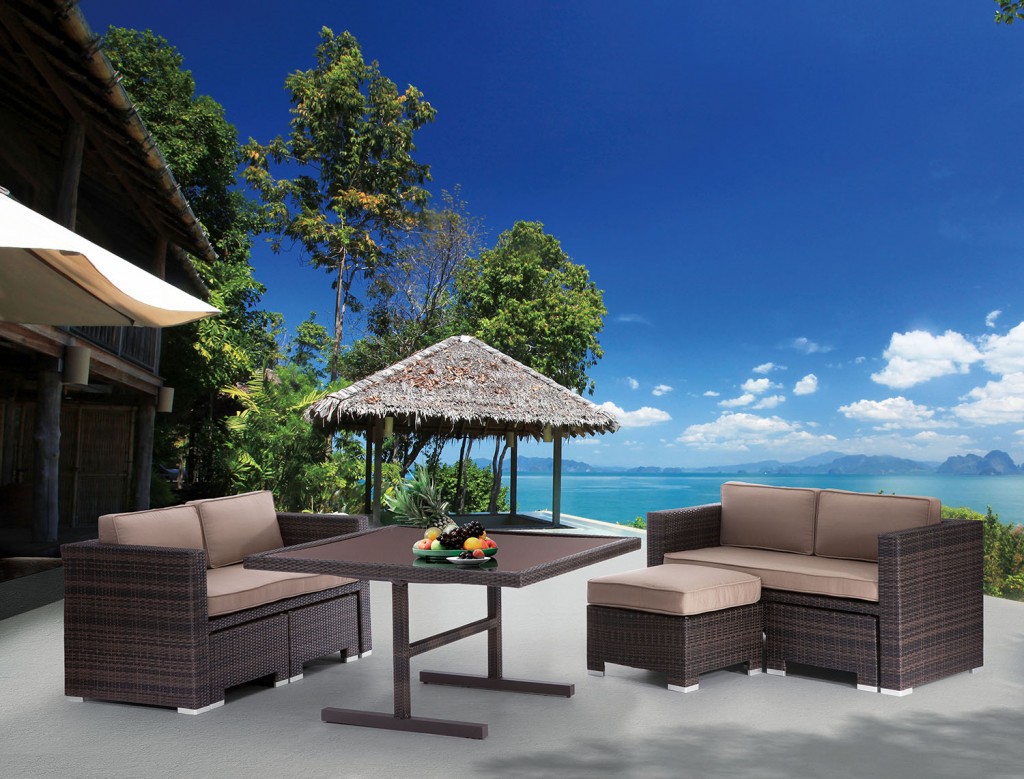 When You Dine
When outdoor dining is what you are after, this table offers both style and comfort. Two love seats, each with plush cushions and pillows, offers incredibly comfort seating for four. When you have an outdoor dining table this comfortable, it will quickly become the favorite place for your family to enjoy their meals. The dining table is large enough for platters, plates, pitchers of ice cold lemonade, and more.
When You Visit
When you aren't eating a meal, this set transforms into an outdoor living room set perfect for entertaining. Push the table off to the side and arrange the two love seats together to create an intimate conversation area. If you want to kick back and relax, pull out the four ottomans that are tucked underneath the love seats and use them as a footrest.
As if that is not versatile enough, the cushions can be removed from the ottomans and they can be used as side tables flanking the love seats. Push them together to create one large coffee table in the center of the seating area.
So Much Style
Zuo has absolutely outdone themselves with this incredible dining set. Every single line and items has been carefully crafted to tuck into each other perfectly. The table legs easily slide beneath the ottomans, which slide beneath the love seats, which slide beneath the table. When they aren't in use, they wrap up to form this pretty little package but when you open it up, style simply explodes out of the piece. Once you see that a piece like this exists, it is hard to live another day without it.