Artificial outdoor plants are a beautiful and low maintenance way to enhance any landscape. Today, we are going to show you five great ideas for how to use artificial outdoor plants in your landscape. We are going to start in the back yard and then transition to the front yard to finish off with our finale landscape. Which of these ideas is your favorite? Each picture links to the associated product lines so have fun planning your next landscaping project.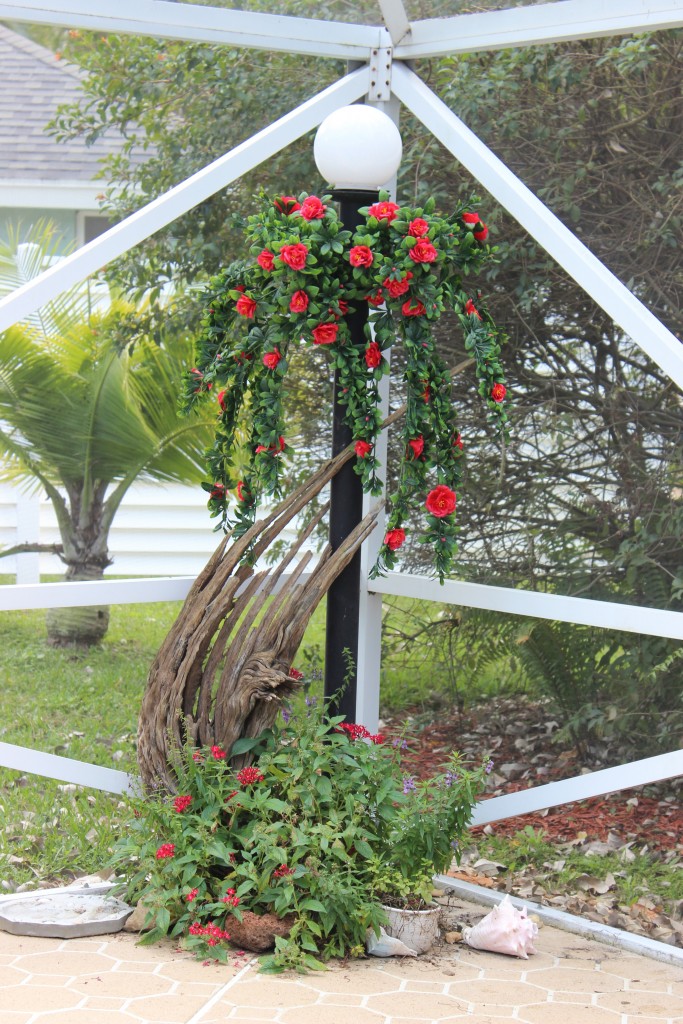 1. Hide an Ugly Light Pole
Sometimes, lighting is necessary to illuminate our space but old light poles such as this one are just an eyesore. Adding two artificial azalea bushes and two artificial azalea hanging plants up at the top transformed this utilitarian object into one of true beauty. The saguaro cactus and natural plants and the base of the pole complete the look.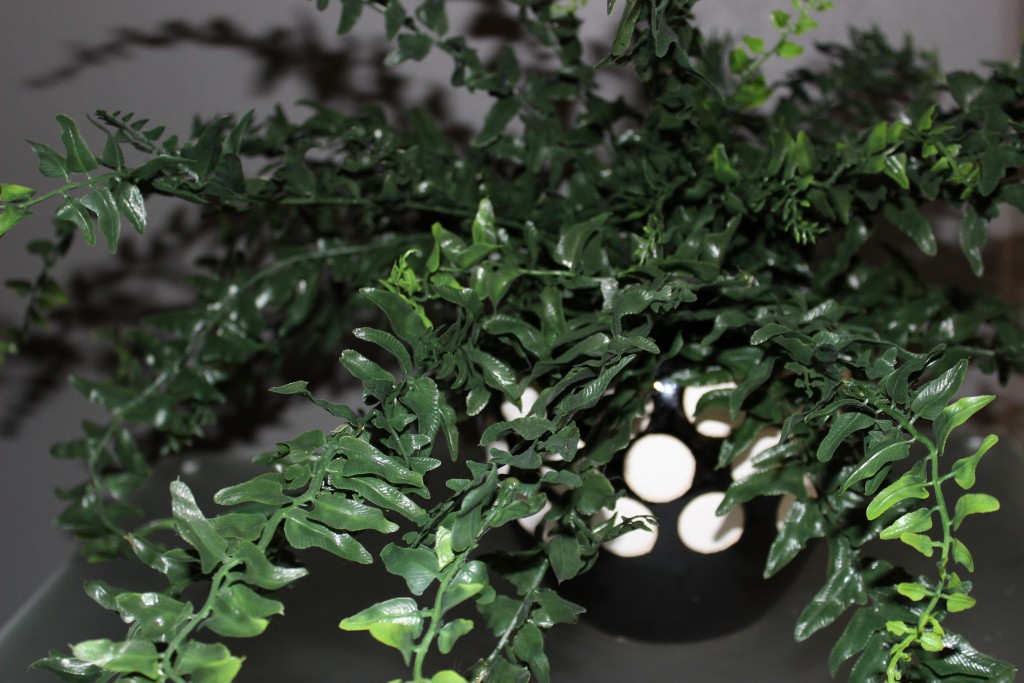 2. Display a Potted Fern
Outdoor artificial plants can be used in so many different ways. One our favorites is to use them to fill up a gorgeous pot. This black and white polka dotted pot was perfect for an artificial fern. We just filled the pot with river rocks and secured the stem of the fern right down into the center.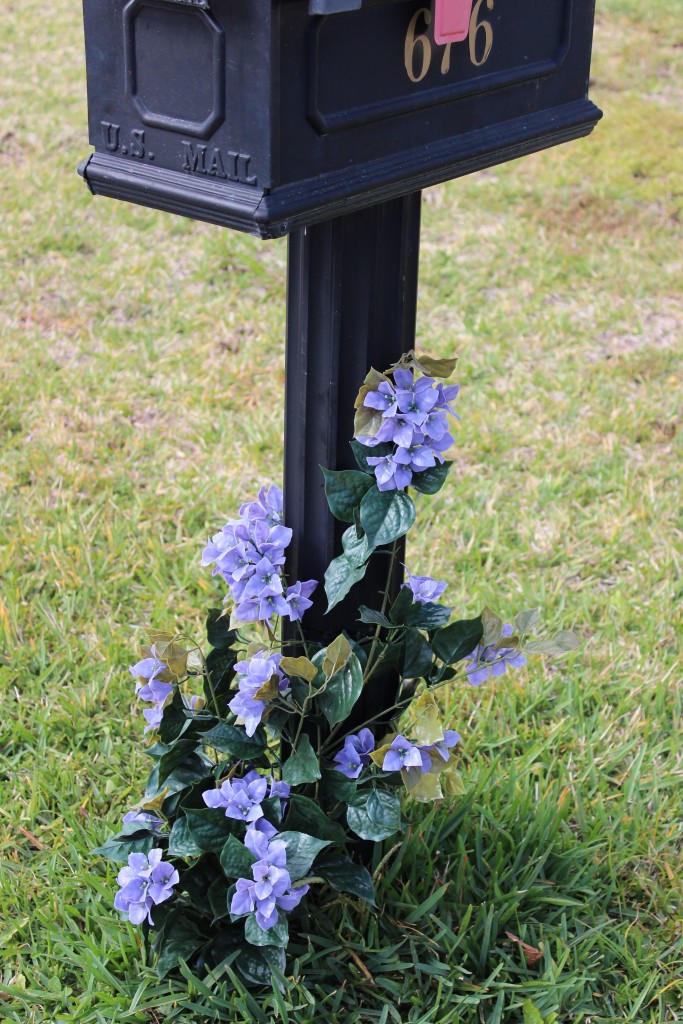 3. Plant Around a Mailbox
Beautiful artificial bougainvillea are the perfect accent for any mailbox. The sturdy central stem can be placed directly into the soil and the longer stems can be attached to the pole with a clear piece of floral tape. This adds instant curb appeal and takes just 5 minutes to complete.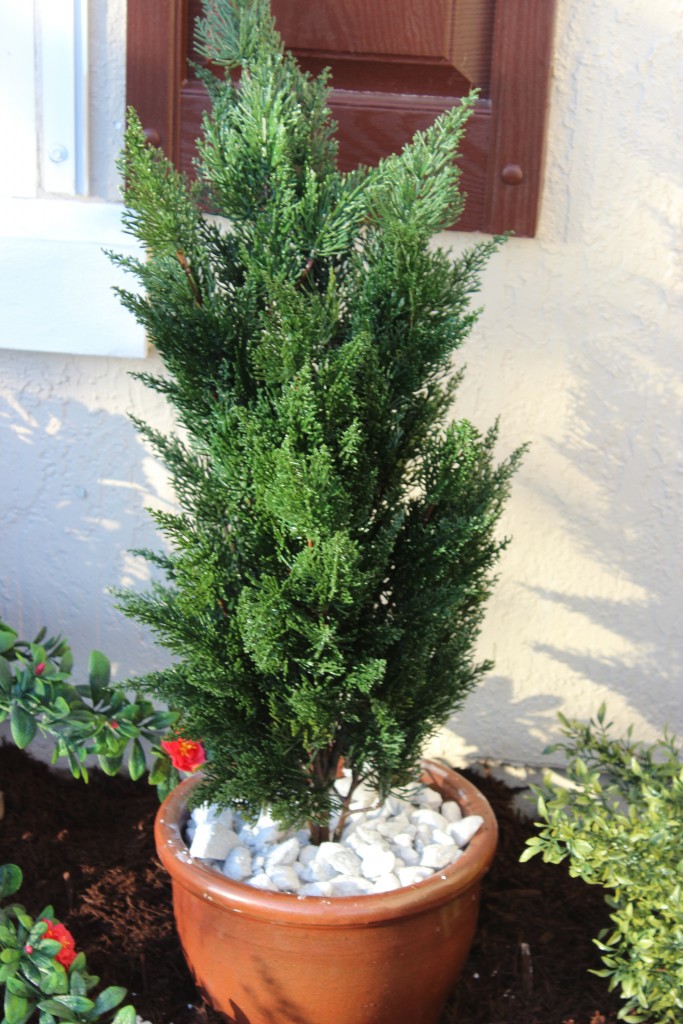 4. Add a Potted Tree to a Flower Bed
Our artificial trees look great when placed right into the ground but they are the true star of the show when they are placed in a large pot or urn. We put some heavy duty florist foam in the bottom of a pot, topped it with a lot of landscaping rocks, and then inserted the stem of the tree through the rocks right down into the foam. A year later these trees are still in place and looking better than ever.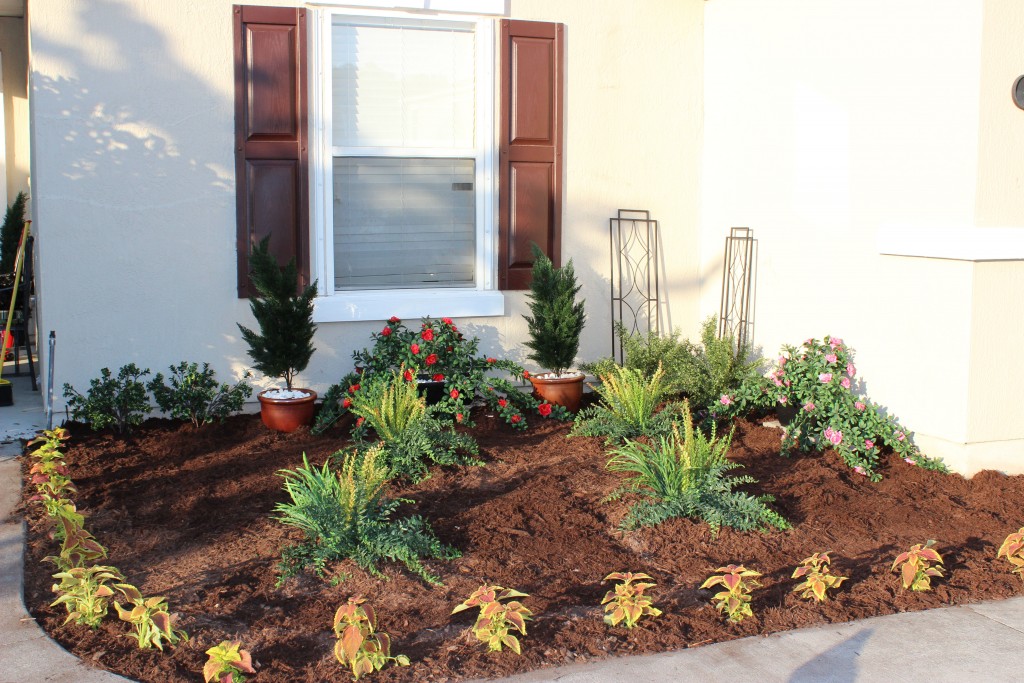 5. Mix and Match to Create a Complete Landscape
Each of our artificial plants are gorgeous enough to showcase on their own but something truly amazing happens when they come together to design one complete landscape. This landscape used a combination of ferns, ribbon grass, azaleas, artificial trees, and artificial bushes to create a maintenance-free flower bed. The only real plants in the whole thing is the line of coleus around the border, which can easily be switched out year after year.