When the snow has you cold and confined to your home having a stylish fireplace can make all the difference. Fortunately, there are tons of fireplace accessories that can help you do just that. Whether you live in a historic home with an original fireplace or a new home with a modern one, you are sure to find accessories that coordinate with your decor in our extensive line of fireplace accessories.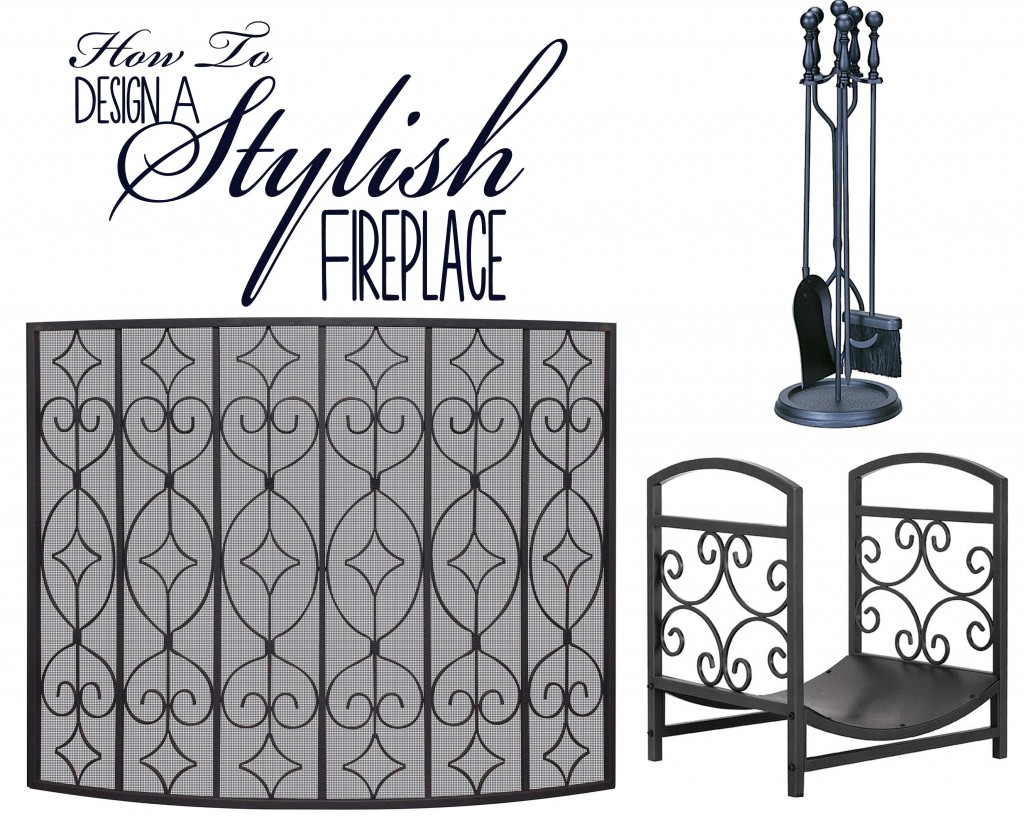 Decide on a Design Aesthetic
Before you can decorate your fireplace with anything, you must first decide what look you are going for. Are you interested in a sleek and sophisticated stainless steel look or do you prefer the casual rustic charm of wrought iron? From a simple linear style to elaborate scrollwork, it is all about which style speaks to you. Browse the complete line of fireplace accessories to decide on your favorite look.
Start with a Fireplace Screen
A fireplace screen is not just an opportunity to stylize your hearth, it is also an important safety feature for any indoor fireplace. The screen helps to contain any sparks and looks great while doing it. Fireplace screens can be constructed in one straight panel or created by using multiple hinged panels that can be positioned so that they wrap around the hearth.
Add a Fireplace Tools
Building the perfect fire is all about having the right fireplace tools. Our stylish tool sets come with all the essentials, such as shovels, brooms, pokers, and tongs. The heavy duty materials used to make them mean that they are built to last but the decorative embellishments are what makes them such a welcome addition to your hearth.
Fill Up a Log Rack
The last thing you want to do on a bitterly cold night is head outside to gather up your firewood. That is why stylish log racks are such an important part of your overall fireplace design. You can load them up with enough firewood to keep you going night after night. Because they feature many of the same finish colors and scrollwork details as the fire sets and fireplace screens, they will coordinate perfectly with your design. Make filling them up even easier by adding a leather carrier to your log rack. These carrier are nice and light and give you the opportunity to bring in multiple logs in one trip.