The first time you walk outside and get surprised by the crisp fall air, it automatically feels like time to update your decor accordingly. Fortunately, there are some simple things you can do to transform your home from Fun in the Sun to Festive Fall. If you need a little visual inspiration to get you started, you are in luck. We have 5 beautiful vignettes to share with you. Each one is easy to recreate on your own, often with items you already have lying around the house. With 5 festive fall decor ideas to choose from, the hardest part will be deciding which one is your favorite.
1. Create a Basket Display
The fall season is all about neutral wood tones punctuated with bits of burgundy, deep yellows, and oranges. Gather up all the baskets you have lying around the house and stack them together to create a visually interesting and very textural display. This is a stunning example of how a group of like items can be gathered in one area to create an impactful display. Try using this technique on a plant ledge, in a forgotten corner, or even on the landing of a staircase.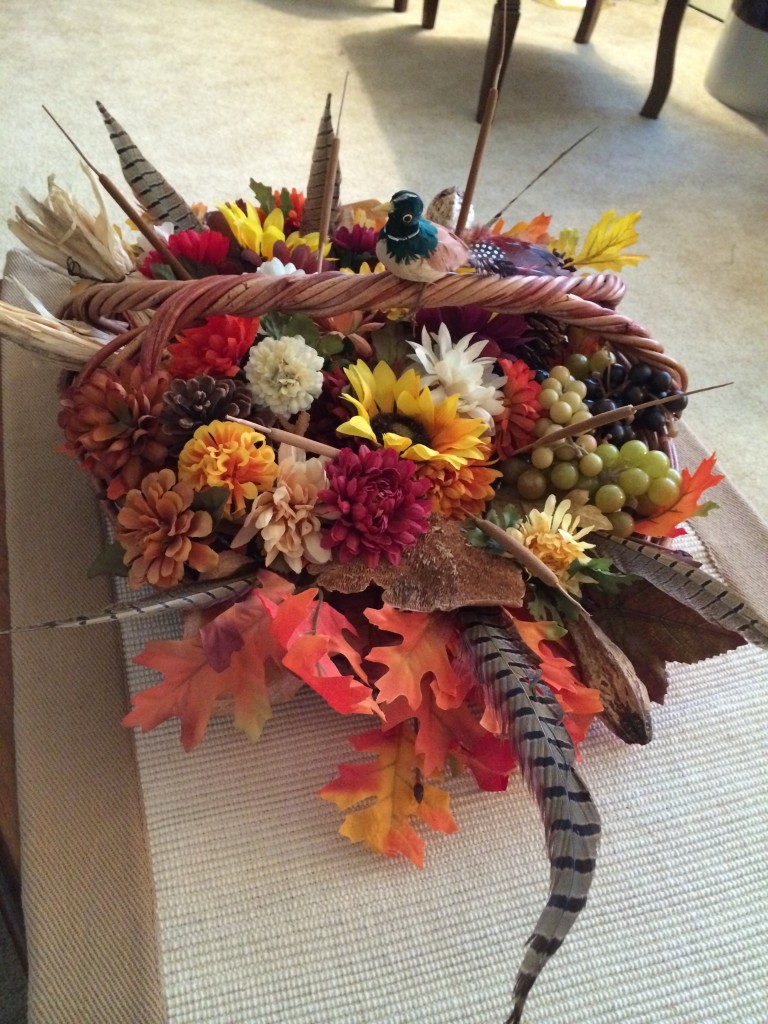 2. Combine Flowers, Fruits, Leaves, and Feathers
Create handmade floral arrangements and table centerpieces, gathering up everything you have in your collection. Artificial flowers, leaves, fruits, vegetables, and feathers can all be found in this stunning coffee table arrangement. By combining many different items, you add many levels to the arrangement. Guests will look at it time and time again and still never see everything you have included.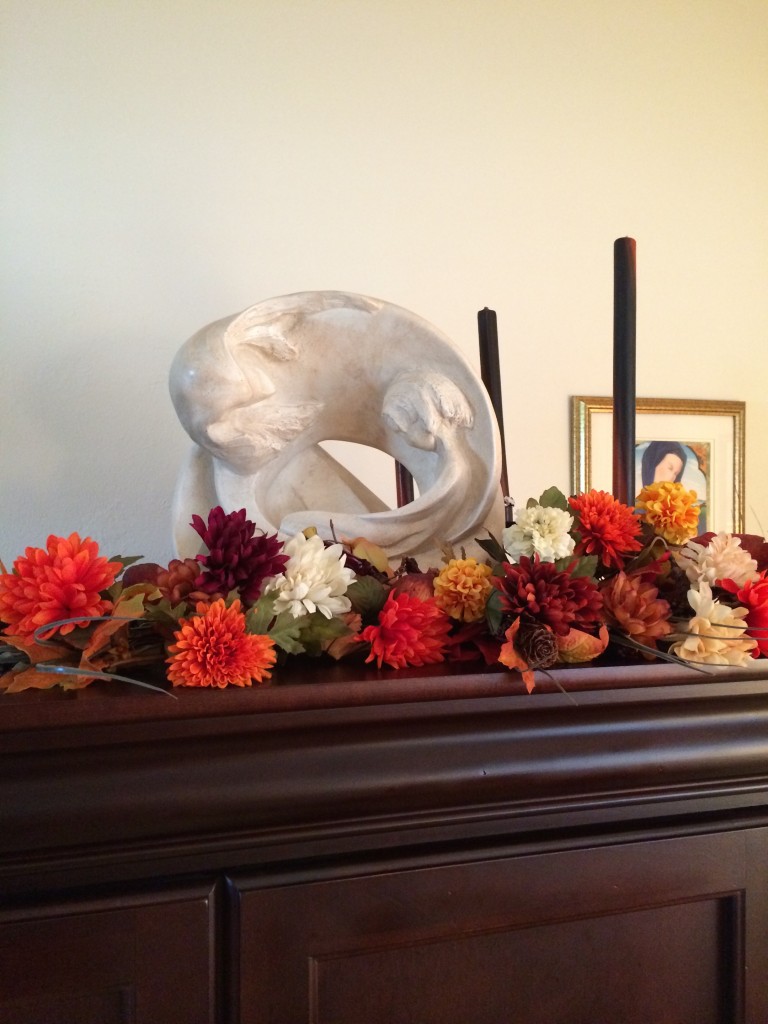 3. Lining Your Ledges
Mantles, the top of entertainment centers, and bookcases are all ledges that provide you with the opportunity to show off your fall decor. When you are designing these spaces, start with all-season items that can stay put throughout the year, such as a simple statue and pair of candlesticks. Make them look fresh season after season by surrounding them with artificial garlands, taper candles, and artificial flowers that are indicative of the time of year.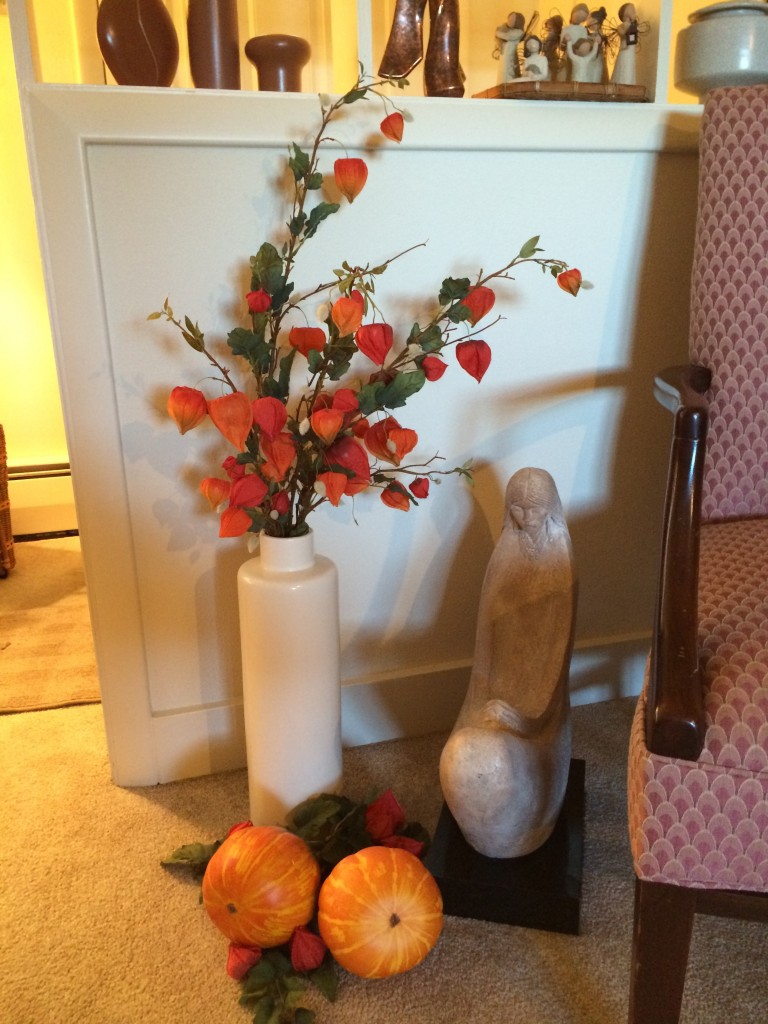 4. Fill Up a Vase
Make the core pieces you purchase work for you throughout the year by choosing a neutral color. This beautiful cream-colored vase stands tall on the floor and acts as the perfect blank slate for seasonal foliage. Purchase a grouping of twigs, artificial flowers, leaves, and even some gourds. First, fill the vase. Then, use some extra pieces to reinforce the color scheme around the base of the vase. In a matter of minutes you have a festive fall vignette.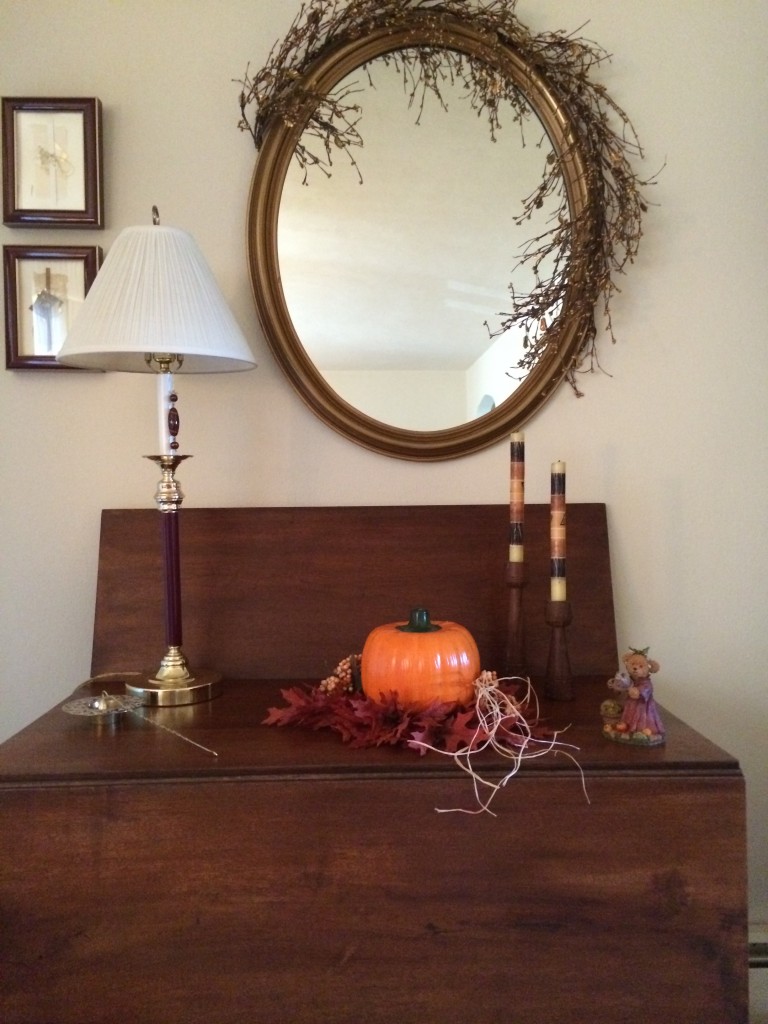 5. Dress Up Your Furniture
We have all used garlands and swags to decorate a mantle but have you ever used them to accentuate a big mirror? That is just what one of our readers did. A textural fall garland is effortlessly draped over the top of an oval mirror. the addition of fall candlesticks, a porcelain pumpkin, and some burgundy artificial leaves finish off the simple drop-leaf table perfectly. It doesn't take much to make a home feel warm and cozy for the fall, and this little area proves it.
Ready for more fall inspirations? Head on over to our Pinterest Page.