Happy October 1st everyone! We are just 31 days away from the creepiest, crawliest day of the year. Halloween may seem like it is quickly approaching but you still have time to stock up on some awesome decorations. Get ready for this festive season by checking out some of our favorite Halloween decorations. This is just a small sampling of all the fun items we have available so feel free to check out our full selection.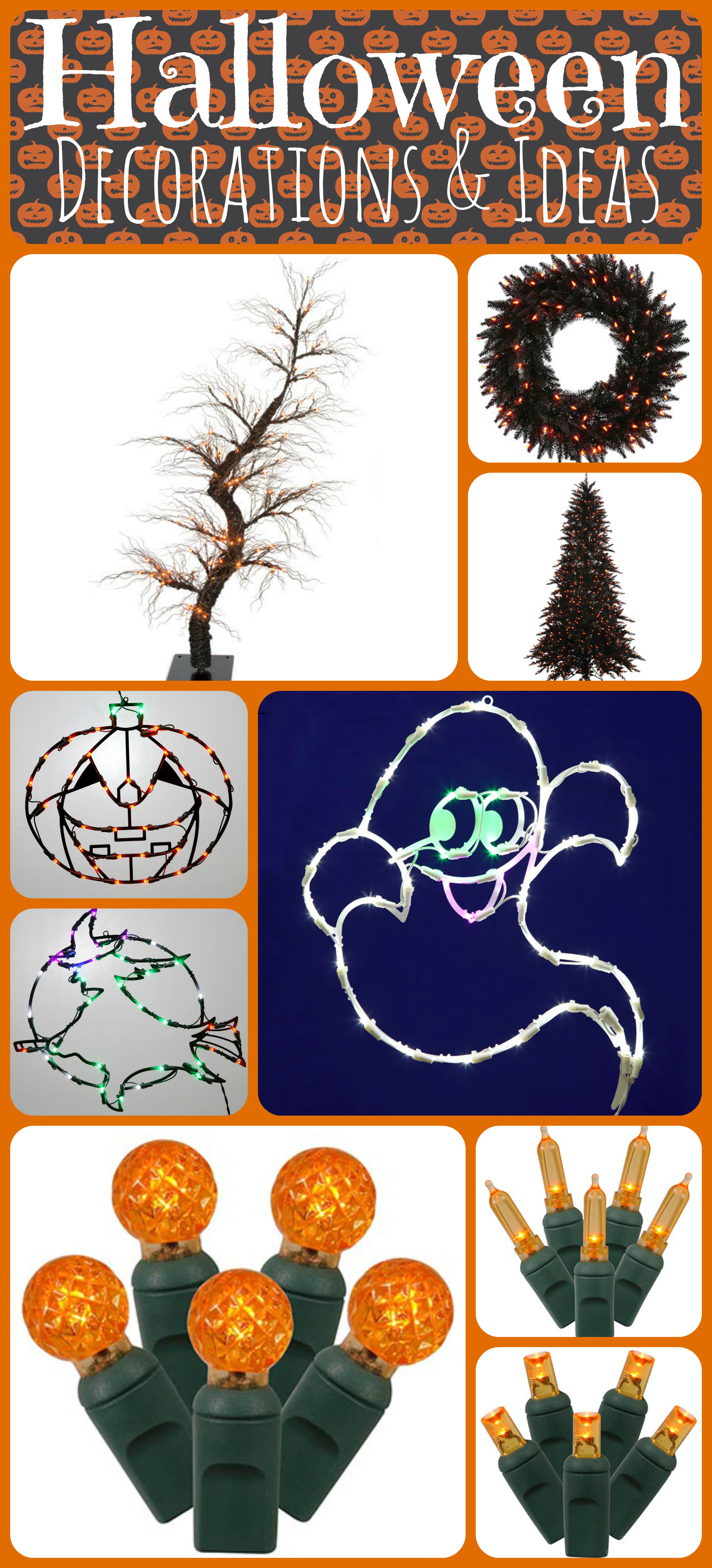 A Ghoulish Silhouette
We have three lighting options that are sure to set the stage for a spooktacular Halloween. This witch, ghost, and pumpkin trio look amazing hanging in the windows. Once the sun goes down and the full moon rises, flip on the switch on these wire silhouettes and enjoy one of the most festive houses on the street.
Halloween Trees & Wreaths
Artificial trees and wreaths aren't just for Christmas anymore. There are beautiful black versions of these tree, each perfectly accented with orange lights. Get the kids involved in making festive Halloween decorations. Foam ornament kits are readily available at the craft store and will keep kids entertained on a rainy afternoon indoors.
Orange Strand Lights
Illuminate your home both inside and out with beautiful lights in orange. From classic Italian LED lights to captivating G-12 bulbs, we carry everything you need to illuminate your home this Halloween. Many of these strands also come in lime green and purple.