The mid-century modern furniture movement took place in the 1950s. In recent years, this style has made a resurgence and with furniture items such as these, it is clear to see why. Zuo is one of the amazing furniture companies that is making brand new pieces in this classic furniture style. Whether you have a brand new home or a home that dates back to when this style was originally created, these mid-century modern tables and chairs are sure to be a welcomed addition to your dining room.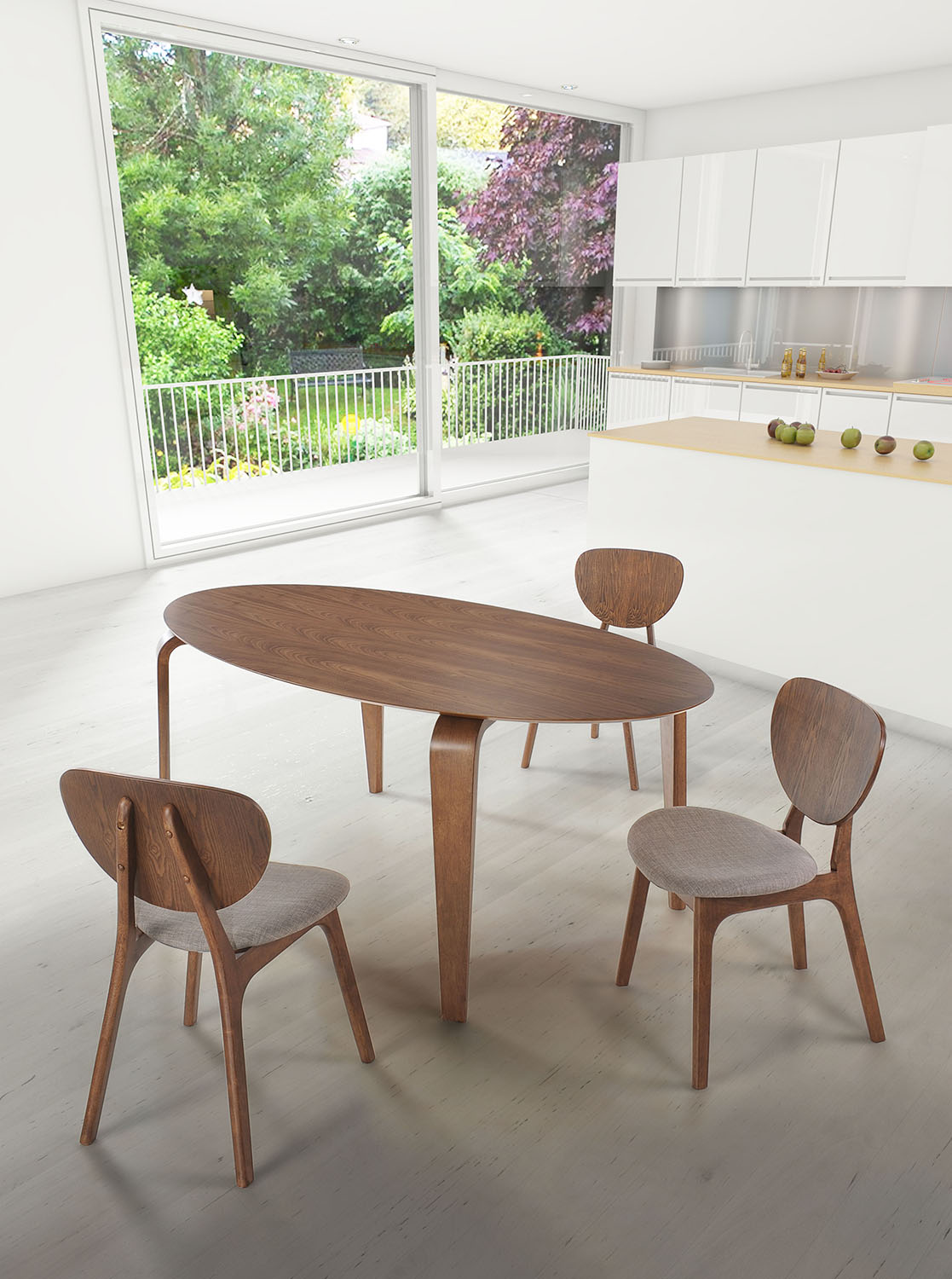 Mid-Century Modern Chairs
Beautiful Wood and linen come together to create these three striking mid-century modern dining chair styles. Each one is beautiful in its own way and looks like it could be our of the dining room of any 1950s home. One of the great things about these chair is that they aren't too dressy, making a dining room an inviting place for the family to gather after a long day.
Mid-Century Modern Tables
Casual elegance is captured perfectly in each of these mid-century modern dining tables. Although very different from one another, these tables are each perfect representations of this cozy design style. No matter which one you choose, it is sure to become the showpiece of your dining room or breakfast nook.
Mixing and Matching
One of the best things about these tables and chairs is that they can be mixed and match to create a stunning dining room. Start by choosing the table that would be the best fit for both the room and the family. Then select a chair that speaks to your design aesthetic. the result is sure to be gorgeous.