A man cave can be as unique as the person it is for. Whether it has become a quiet place where he can get some work done or a party-loving atmosphere where all of the men in the neighborhood seem to gravitate, a man cave is a space he is sure to appreciate. Do you have an extra space in your home you are trying to figure out what to do with? Here are ten signs your husband needs a man cave.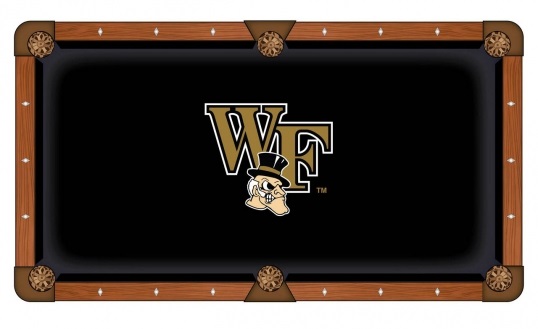 1. He is fighting with the kids for a turn with the Playstation.
Do your referee duties extend to deciding whether your husband or the kids have a turn with the playstation? A video game man cave may be just the solution for this handy problem. Imagine a space where he was able to showcase his own television, playstation, and gaming chair. Imagine how beautiful and quiet your living room would be with all of these items designated to their own room.
2. His beer collection is bigger than your shoe collection.
The world of craft beers has grown in popularity over the years. Just imagine how much he would love a man cave completely dedicated to his love for all things brewed.
3. His team colors have become your bedroom color scheme.
When it comes to guys, few color schemes are as near and dear to them as those of his favorite team. If you found that your beautiful bedroom has slowly transformed into what is more akin to a professional locker room, it may just be time to give him that man cave of his dreams. He will finally have a space where he can proudly display his team colors in all their gaudy glory.
4. He tried to put NASCAR memorabilia on the mantel.
If that one, treasured place to display family photos and personal accomplishments has been used to showcase his model cars and collected flags, it is definitely time for him to have a space of his own. The ultimate NASCAR man cave will have plenty of open shelf space to display all his model cars and fan memorabilia the way it was always intended. Best of all, you get your mantel back.
5. He started cutting his pizza with a fork and knife.
Let's leave the manners for the formal dining room and not for pizza night. Give him the ideal space to pick up that slice in all its oily goodness. We are talking the ultimate man cave where pizza is the meal of choice and ice cold beer is always free flowing from the kegerator.
6. You caught him watching Sports Center on his smartphone.
Has his constant battle for the television resulted in watching Sports Center on his smart phone? Let him put down that tiny screen, relax into a big, ugly recliner, and watch the daily highlights the way they deserve to be seen — on the flat screen. Not only will he enjoy having a place of his own to watch the game, but you will enjoy uncontested control of the living room remote on fall Sundays.
7. He retreats to the hot and humid garage at every opportunity.
Do you walk around the house looking for him only to find him sweating out in the garage. If he is constantly finding his escape out in the garage, chances are it is time for him to have an air conditioned space of his own.
8. His sports memorabilia takes up more room in the closet than his clothing.
Does he continue to collect hats, pennants, and photos of his favorite teams or stadiums but have no where to display them? The addition of a man cave would give him the wall space he needs to get those items out of the closet and displayed the way he plays intended them to be.
9. He keeps taking up more and more of the garage.
When golf clubs, sports equipment, and all his other items have taken up so much room in the garage that there is no longer any room for the cars, a man cave is the answer.
10. He missed the game because your daughter was watching Frozen — again!
If he has started humming "Let It Go" in the shower it is definitely, absolutely, positively time for a man cave.
What It Comes Down To
Everyone needs a space where they can relax and express their individual personality. Whether that is a an area on the deck, a home office, or a true man cave, he needs a place that is all his own. All bets are off. Let him choose the colors and the decor. This is the ideal place for him to use that bachelor pad furniture you have been begging him to get rid of for years. As silly as it was, hopefully today's blog got you thinking about that man cave. Over the next few weeks we will be inspiring your man cave even more with a full series on this dedicated space. Check back with us soon for more great ideas about decorating your home. Whether it's silk floor plants or bachelor pad furniture, we have you covered!