Even the warmer states have been feeling the chill this week. Don't let dropping temperatures confine you to the indoors. Fortunately, winter proofing your patio is possible with the addition of a couple heating elements and well-placed accessories. Here are five ways to spend your days outdoors again.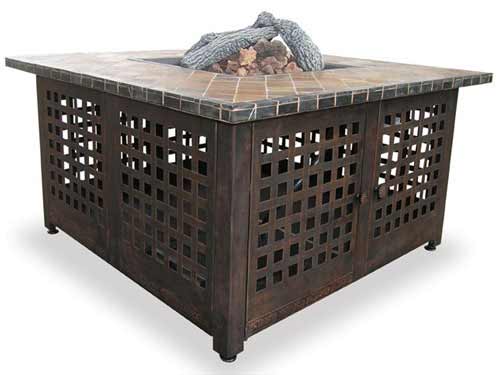 1. Add a Standing Patio Heater
Patio heaters are available in so many different styles and sizes. You can choose between electric and propane powered standing patio heaters depending upon proximity to an electrical outlet. There are also wall-mounted and umbrella-mounted options for small decks and patios where space is at a premium.
2. Gather Around a Fire Pit
If patio heaters aren't your style a fire pit is a stylish option.  Whether you prefer the look of a rustic patio or a sophisticated fire table, you are sure to find a style you love in our extensive collection. Fire pits are ideal for outdoor living spaces. Surround them with comfortable chairs and you will have an instant gathering place that the whole family will enjoy.
3. Leave a Basket of Blankets by the Door
When you do head outdoors in the winter, a blanket close at hand is always an appreciated thing. Storing them outside, however, is not ideal. Instead, load up a decorative basket with a selection of warm, cozy blankets. It looks like a home decor element when not in use and they are conveniently located where you need them, when you need them.
4. Choose Furniture with Cushions
Patio furniture that features thick, comfortable cushions are much more desirable in the winter  months than bare furniture. Not only is it softer and more inviting, but the cushions warm up faster than wood, metal, and other furniture materials.
5. Fire Up the Grill
Cooking out on the grill is not only a great way to prepare a delicious meal, but it is also a convenient way to heat up the space. Your family can sit around the deck and visit with you while you are cooking.
We hope you love these winter proofing ideas.