Last weekend was a very exciting one for me. Not only did I spend all weekend outside building a deck, but I got to play with some brand new power tools. For me, that is like Christmas morning. I am sure I am like many of you in that what was supposed to be our starter home has quickly become a home that we will not be leaving any time soon. Three kids later, our little newlywed house has been filled up with toys, laughter, and so much more.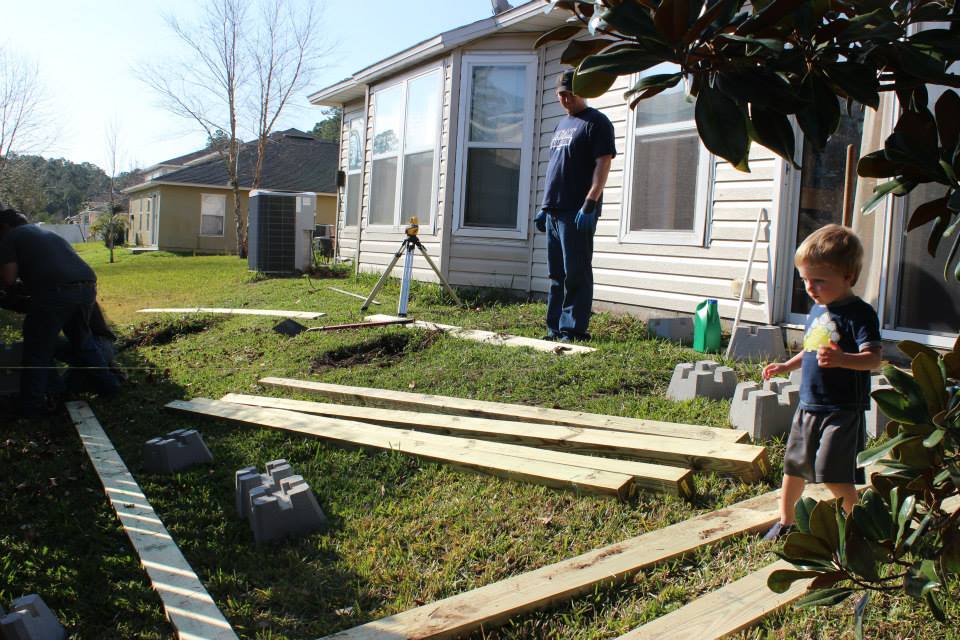 The problem with our previous backyard is that we had a significant grade to our property, resulting in a yard that was too sloped to actually use for anything. Our brand new deck is going to change all that, leveling out our tiny space and giving us an 18 foot by 20 foot space  we never had before.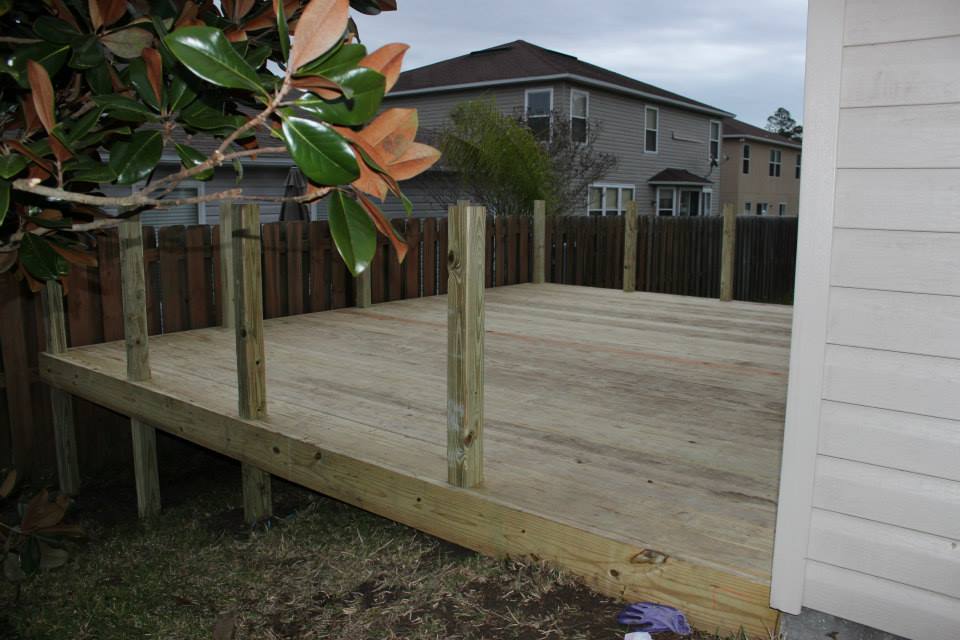 For our family, this will be more than a place to set our grill, it will become a true extension of our home. The reason that I am sharing all of this with you is because we have so many exciting projects on deck. We will be decorating it with furniture, creating beautiful flower arrangements, potting herbs, creating a fun kids' area, and so much more. The next month will be packed filled with great exterior projects and just in time for spring.
I don't normally share much about my family, but we all got involved in this deck building project and had a true blast with it. That is why, on this last night of winter, I would like to encourage you to get outside with your family and work on a project together. Our family had so much pride as we screwed down that last deck board. We still have the railings to go but as the sun set on our Sunday night we realized that would have to wait for another weekend.