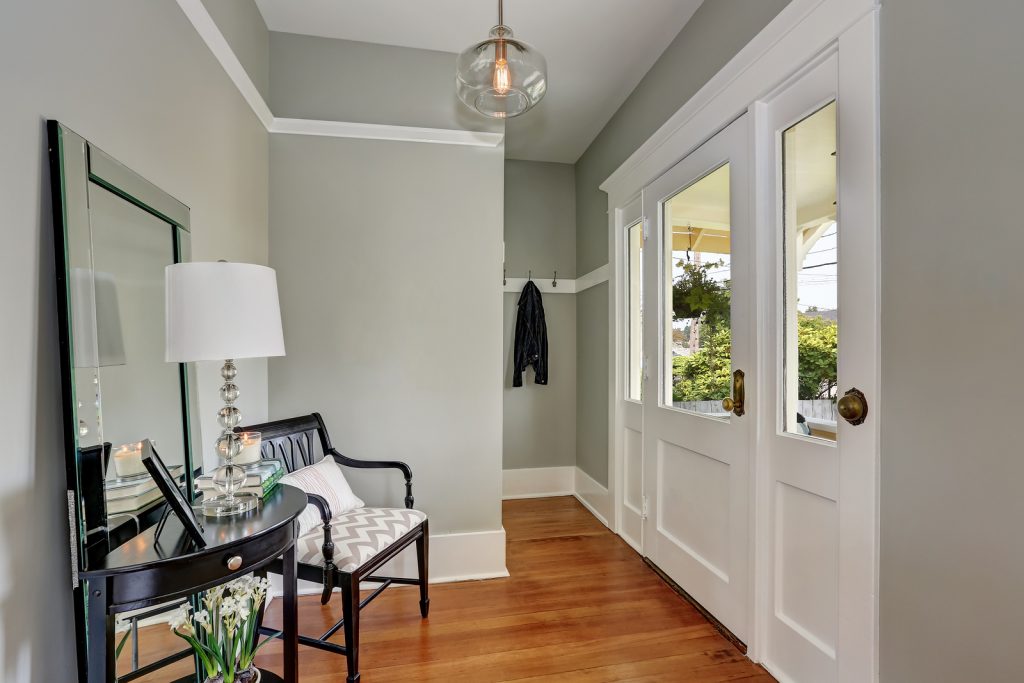 Your entryway is what welcomes you and your guests into your home and is responsible for setting the first impression. If you feel more wah-wah-wah than Wow! when you pull up to your home and as you step inside, then your entryway is in need of some sprucing up.
The designers from Artificial Plants and Trees have pulled together some easy-to-implement design and décor tips that can help you freshen up your outdoor and indoor entryways with minimal cost and headache.
Hang Unique Light Fixtures Over Your Front Patio
Interesting outdoor lighting is a unique feature that gets noticed. Over your front porch or deck, install a series of ceiling light fixtures that bring in a whole new design element to your outdoor front entryway. Be sure to have them installed near the edge of the patio to shine light on the steps at night and be clearly visible during the day.
Give Your Front Door a Splash of Color
A punch of color on the front door that contrasts with your home's siding and trim is an easy and very effective way to refresh an uninspiring entryway. Some great front door colors include sunny yellow, fresh aqua, bright red, and spring green. If you're uneasy about painting the front door, add some color with much less commitment by hanging a seasonal wreath.
Flank the Front Steps or Door with Topiaries
A pair of artificial topiaries in lovely planters is often enough to create a regal front entryway. Place them on either side of the front door, on either end of the front steps, or both areas with two different topiary styles to mimic editorial styling.
Replace the Doormat
A new doormat is a fun purchase you will enjoy seeing every time you walk up to your door. An intricate metal doormat is traditional and elegant, while a fiber doormat is more casual and fun, and can greet you with statements like "Bonjour!" and "Well Hello There."
Refresh the Paint in Your Indoor Entryway
Give yourself and your guests a warm welcome inside of your front entryway with a bold or bright color on the walls. Choose a hue that will complement and not compete with the color you've chosen for your front door and that gives your inside entryway a fresh feel. Include a vase of lovely artificial flowers to round out your new color scheme.
Hang a Statement Mirror
Mirrors are excellent décor pieces for any area of your home where you want to create the illusion of more space. The front entryway is a perfect place to hang a statement mirror, above a console table or storage shelving unit, to reflect the light and make the space feel brighter.
Lay an Area Rug or Runner
A rug leading into the main room of the home guides guests inside and creates the illusion of a grand entrance. If you want it to be practical as well, choose an outdoor rug in a style you love to handle dirt, mud, and puddles.
Provide a Bench for Sitting and Storing
If you don't already have a front console or end table in your entryway, or if you have enough room across, provide a bench for people to sit and take their shoes off, set items down, and keep shoes neatly tucked away with a bottom rack.
Fall in love with your home every time you pull up the driveway and walk up to the front door with these tips from Artificial Plants and Trees for improving your entryways.