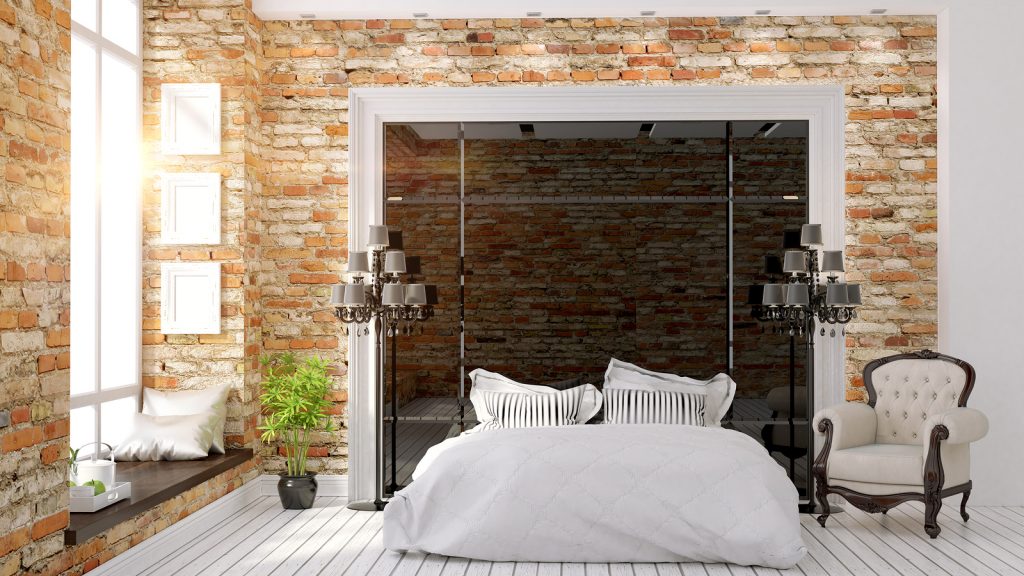 The bedroom is the area in your home that is all your own. It's a space you don't have to share with anyone other than your partner or spouse, and is one of few areas that doesn't have to be very practical or functional. It is perfectly acceptable to make it as personal and luxurious as you want; in fact, it's encouraged! But while most people would agree with this statement, the reality of their bedroom sanctuary is singing a different tune.
If your bedroom doesn't exactly fit the description of a luxurious retreat, then this list of easy and, budget-friendly improvements for the bedroom is just for you.
Use Soft Neutrals to Set the Tone
The bedroom should be soothing and calming. Set the stage with soft, relaxing colors of white, cream, beige, and light gray on the walls. Feel free to add pops of your favorite color in the details, such as rugs, throw blankets, lamp shades, and pillows. Whichever accent color you choose, layer it with a variety of shades and tones to add dimension.
Pile on the Pillows
Pillows instantly add style to a plain and boring bed. The key is to add a variety of pillow sizes and styles, and don't be afraid to layer different patterns.
Splurge on Beautiful Curtains
An easy way to make a room feel larger and more luxurious is to add quality curtains. If you currently don't have curtains, or yours are outdated, swapping out the curtains for a style you love in a gorgeous fabric is one of the first things you should do. When you're hanging the curtains, place them as close to the ceiling as possible to lengthen the room.
Hang a Canopy Above Your Bed
A fabric canopy is an easy and inexpensive way to make your bed feel regal. It doesn't cost very much and will only require a hook to hang it from the ceiling to turn bedtime into an indulgence.
Place Two Artificial Roses Next to the Bed
Feng Shui suggests either fresh or high-quality artificial blooms in the house to encourage positive energy. To bring Feng Shui into your bedroom, we suggest choosing artificial flowers that never need to be replaced, since dead, decaying plants are bad Feng Shui and represent stagnant, negative energy. Place two roses in a vase next to the bed to inspire romance and love.
Mount Light Sconces
To add more form and function to your room, mount a decorative sconce on the wall on either side of the bed. The installation will look like a feature itself and will make the bedside table less cluttered.
Place a Bench at the End of the Bed
A bench at the end of the bed is stylish and practical. It can provide a place to sit, take off your shoes, and showcase pretty pillows. Plus, depending on the style, a bench can also be a form of decorative storage.
De-Clutter and De-Stress
One totally free thing you can do today to improve your bedroom is to de-clutter, take out anything that is excessive, and ban electronics and anything related to work. You want your bedroom to be only for relaxation and rejuvenation. The blue light from your phone, laptop, and tablet disrupts your brain's natural production of Melatonin and can cause poor sleep. If you need to, add some extra storage with baskets under the bed, a stylish shelving unit to showcase décor details, or upgrade to a new dresser.
Transform your bedroom into a luxurious retreat with these simple and easy improvements brought to you by the designers at Artificial Plants and Trees.