Nothing says summer vacation more than beautiful palm trees. Make every day you spend in your back yard remind you of your favorite tropical destination with the addition of some gorgeous palm trees. If you don't have that sub-tropical climate that palms need, not to worry. Our artificial palm trees can be used anywhere.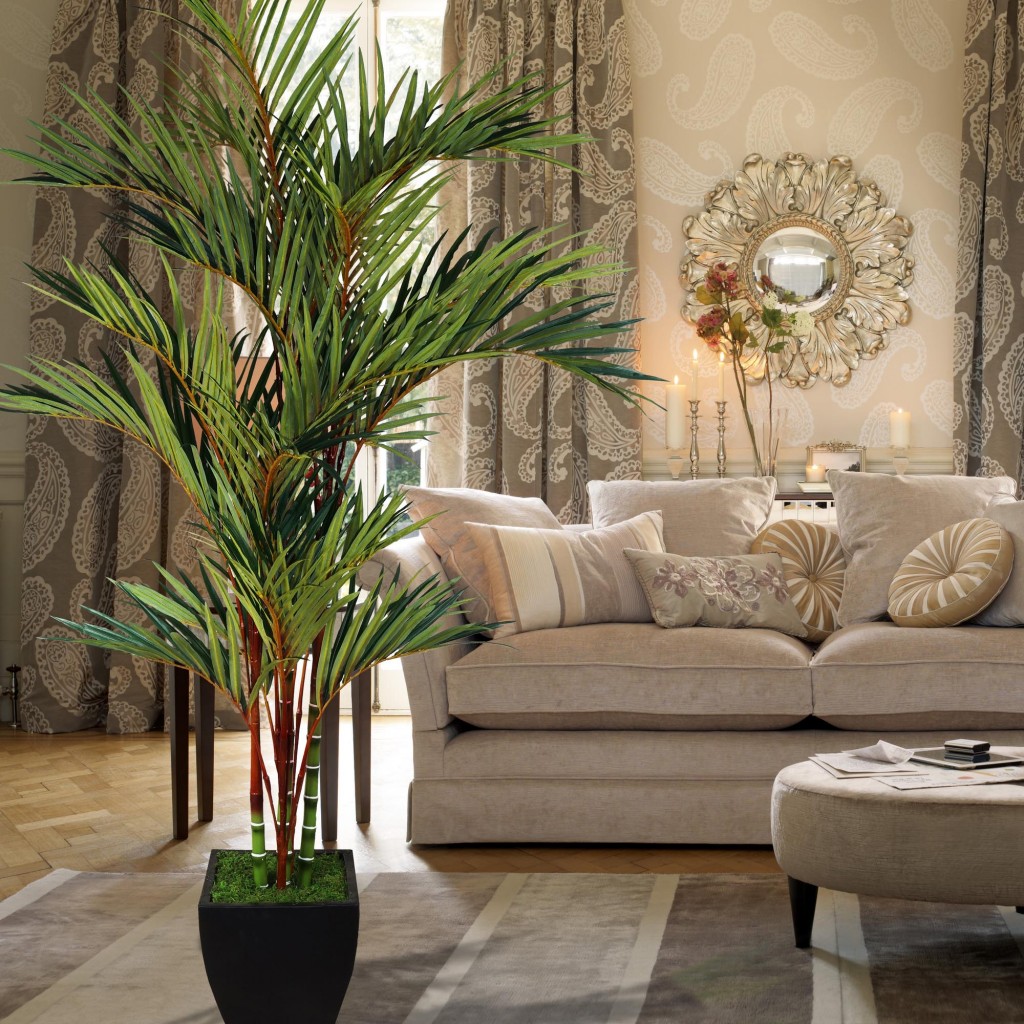 So Many Types of Palm Trees
Our extensive collection of palm trees includes virtually any style you could possibly want. From bushy Areca palms to the quintessential Cycas, we have it all. When you visit tropical locations, there is not just one type of palm tree that creates a landscape. They are often grouped in combinations of low and high varieties. Reclaim that natural look by placing a tall Cycas behind a shorter Phoenix palm.
Indoor Artificial Palm Trees
Foyers, sunrooms, kitchens, and living rooms are all the perfect setting for one of our stunning indoor artificial palm trees. These artificial palms are virtually maintenance free and add color and texture to any room. Not sure  you want to commit to a large palm tree? Purchase some individual palm fronds and place them in a vase to create a small tropical arrangement.
Outdoor Artificial Palm Trees
Our outdoor palm trees are made out of ultra-durable materials that have been UV protected to prevent them from fading, even when placed in full sunlight. Though synthetic, these palms look unbelievably real.
Want more inspiration? Check out our All About Palms Pinterest Board