Outdoor dining sets with benches are one of the best options for growing families. It is easy to pack lots of little ones on a single bench, making it easier to host friends for a late summer barbecue. If you are looking for the perfect outdoor dining set with a bench seat, we have just the compilation for you. Check out each of these sets for yourself. You are sure to find the perfect one to plan an outdoor dining room around.
Lloyd Flanders Contempo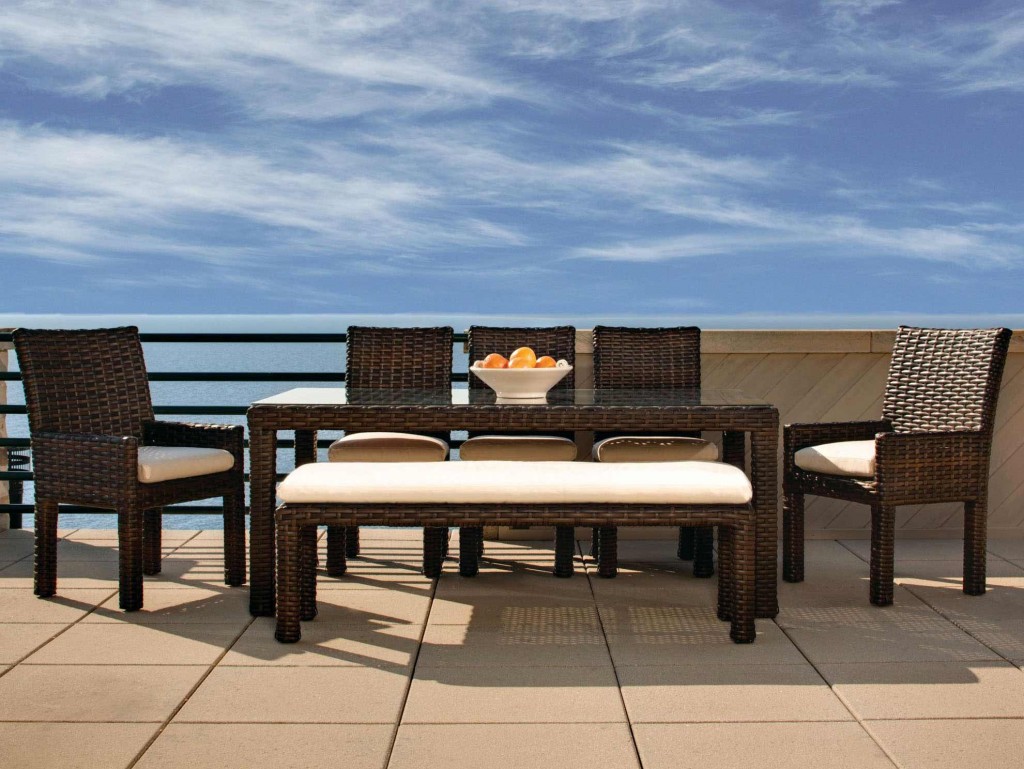 This modern take on wicker furniture gives a not do traditional outdoor materials but in a fresh and contemporary way. Plush seat cushions top off these wicker chairs for added comfort. The clear glass top on the table is easy to clean and gives you a great view of the careful weaving of the wicker beneath. When you place your order, you have the opportunity to choose between arm chairs, armless chairs, and bench seating.
Anderson Hardwood Nottingham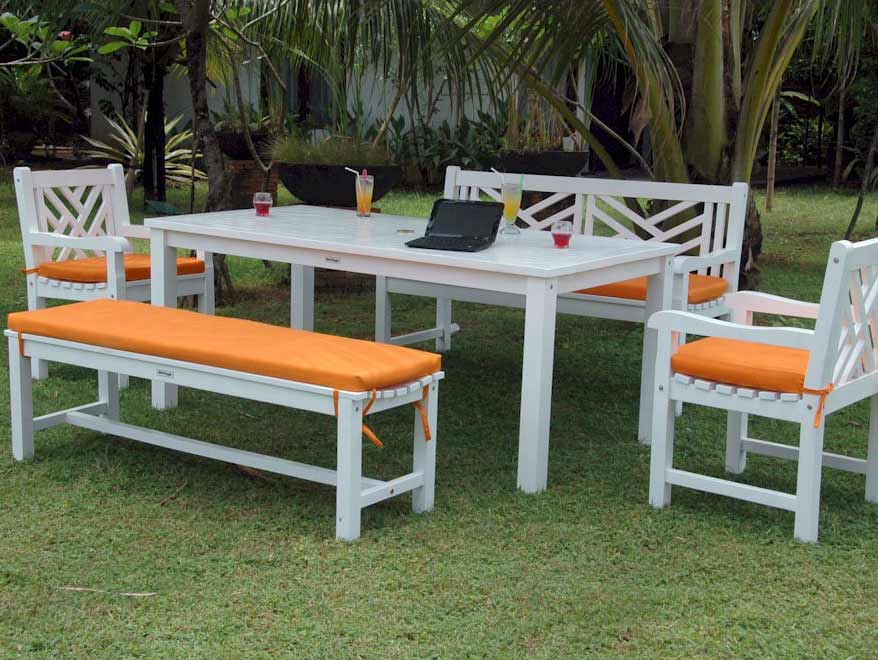 Casual outdoor dining is what Anderson furniture does best. This gorgeous collection of wooden furniture features plush cushions in your choice of gorgeous fabrics. The central hole in the table offers support for a patio umbrella. No matter what color combination you choose, you are sure to spend your evenings gathering around this table for many more years to come.
All Things Cedar Market Set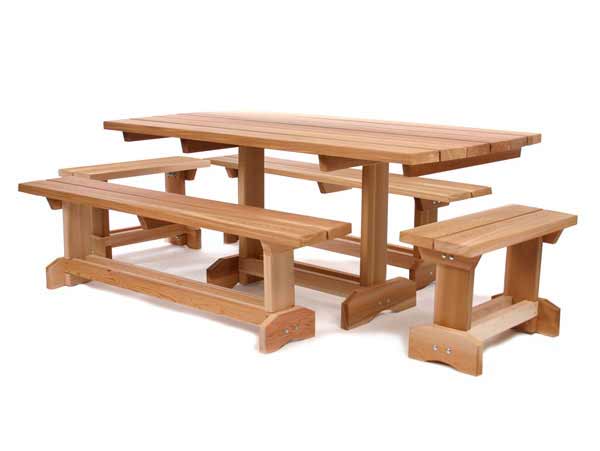 When you are looking for classic outdoor style, there is nothing better than the All Things Cedar Market Set. The cedar wood is a great choice for outdoor use, as it is naturally resistant to the elements. Instead of just featuring one bench, this dining set features a full round of benches for the ultimate in versatile seating. Whether you are serving dinner for four or 10, there will be plenty of room for everyone around this outdoor dining set.